I think most of you know about my avocado obsession. The running joke is that since I'm allergic to avocados, I should be staying away from them, but in truth, I do love them, and I'm even growing avocado trees! 
I have four seeds currently growing in glass cups, but two of them are almost ready to pot in soil (I think). Two seeds are from small Hass Avocados and the other two seeds are from large Hass Avocados. Seems that it's highly likely they will not produce fruit which I am incredibly bummed about, but this project has been fun to watch. 
This all started when I was given an Avoseedo as a Secret Santa present last year from my friend Kyle. It's basically a little plastic pot that has a separate "seed holder" that is meant to float when you fill the pot with water. Basically, place the seed in the holder, fill the pot with water, and refill when the water line dips too far. Change water as needed. My first seed didn't grow very well, so I decided to try again a couple months later. The second seed took its sweet time cracking and growing a root, but it now has a long stem and I'm waiting for leaves to start sprouting. I accidentally damaged the main root, so it took a while for it to recover from that. Over time, I decided to try and grow three more seeds, and they're growing beautifully!
Here's one of them.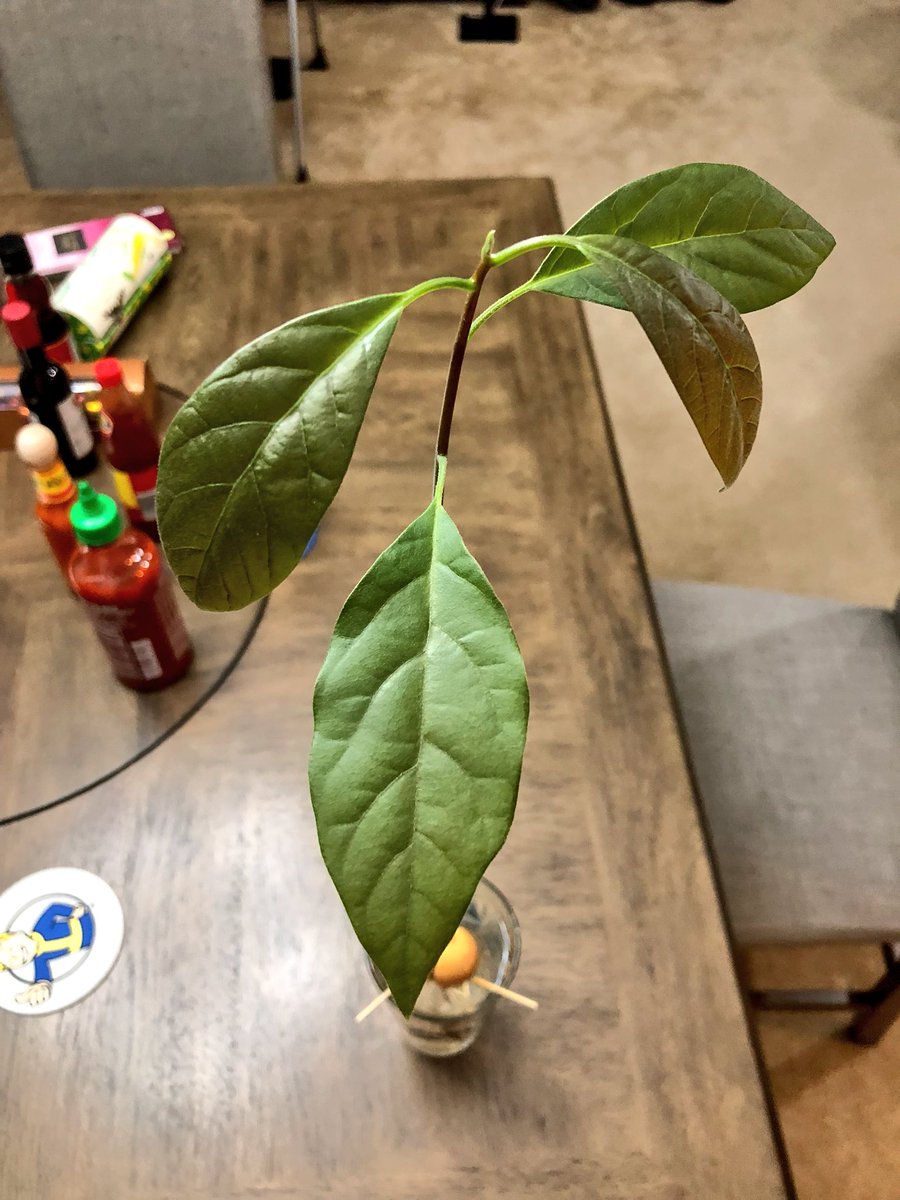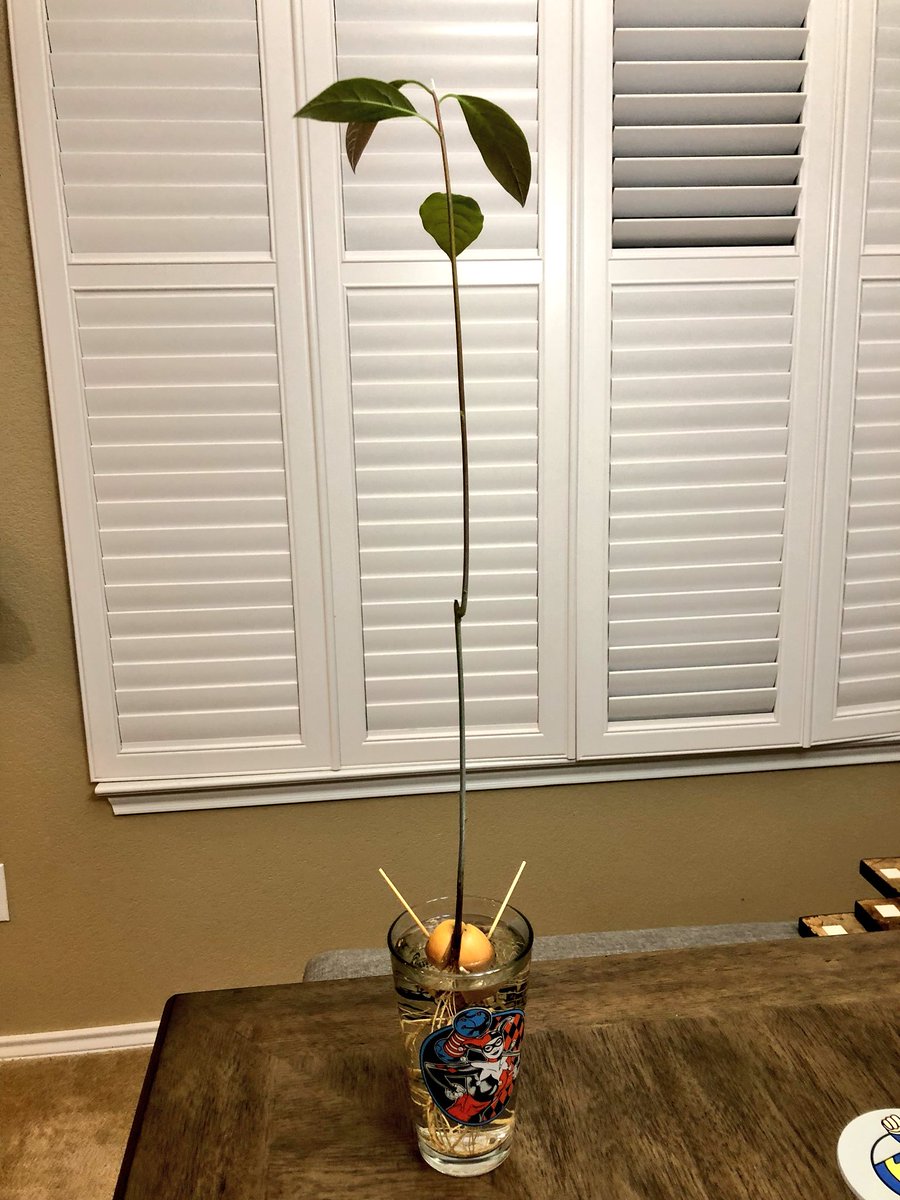 It rained a lot this past weekend, so I didn't pot them in soil. Perhaps this coming weekend, that'll be my house project. I think I should name them. What do y'all think?