COMMUNITY MEET-UPS & EVENTS
Last Friday we had an awesome turn out, in person and online, for the Million Dollars But... community game night! Thank you to every one who came and tuned in at such short notice!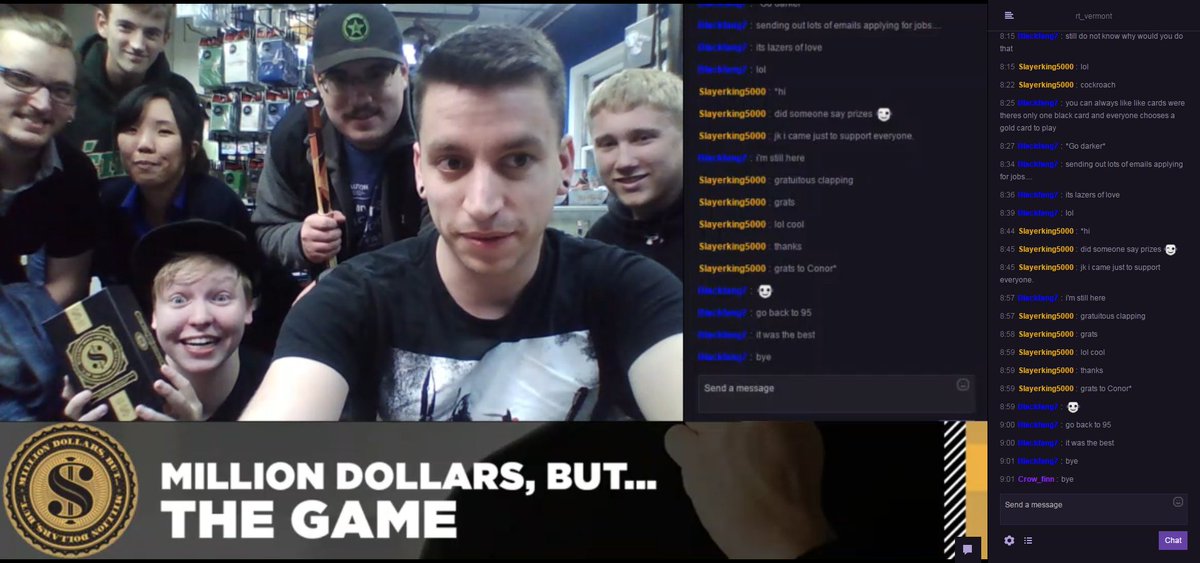 Our October meet-up will be held on Community Day - Saturday, October 15, at 2 PM in Burlington at the Waterfront Park (rain or shine!). In the spirit of Halloween costumes are encouraged (be they Rooster Teeth inspired or otherwise - prizes may be given!) and we'll have some fun activities such as an Immersion inspired obstacle course and charity raffle with proceeds going The University of Vermont's Children's Hospital through Extra Life. Tickets for this charity raffle will be $2/individual, $8/five.
Additionally, now is the time to discuss our own 24 hour charity stream for Extra Life. Game Day is November 5th and Rooster Teeth will be hosting 25 communities on their front page. A shared drive folder has been created so that anyone can contribute suggestions and ideas for this event: https://drive.google.com/drive.... If you are interested in participating, please list your name on the "Games & Schedule" sheet and also list weekends/times that work best for you and don't forget to sign up on the Extra Life website!,>
GAME NIGHTS
Wednesday, October 5, 8:00 PM 
Help us win the #RTWorld Community Contest! Every game night tweet at @RT_Vermont or @RoosterTeethICD with the hastags #RTWorld or #ilovemyrt! This contest closes on October 8 and many prizes are to be won.
More information here: http://roosterteeth.com/post/5...
ELSEWHERE IN THE COMMUNITY
Movie Night, Tuesday, October 4 at 8 PM CT / 9 PM EST -- Gremlins 2
Trivia Night, Thursday, October 6 at 7 PM CT / 8 PM EST -- Spider-Man themed
Music Night, Saturday. October 8 at 8 PM CT / 0 PM EST -- Open Mic Music Night
And as always...
Questions? Concerns? Suggestions? Contact @elkinen or drop a line in our suggestions discord server!