Hello loves! Happiest #rtcommunityday to you all! Are you hanging out with other community folks today, or just having a day to yourself catching up with videos? Whatever you're up to, I hope you're representing if you can!
My April #RTBOX has just come through the door as I write this, it was really late this month! So I prepared this look instead, and it's one of my personal go-to looks for going out for a few bevs or going into town to meet friends. It involves wearing one of my newer favourites, and one I think any AH fan should invest in: the varsity jacket.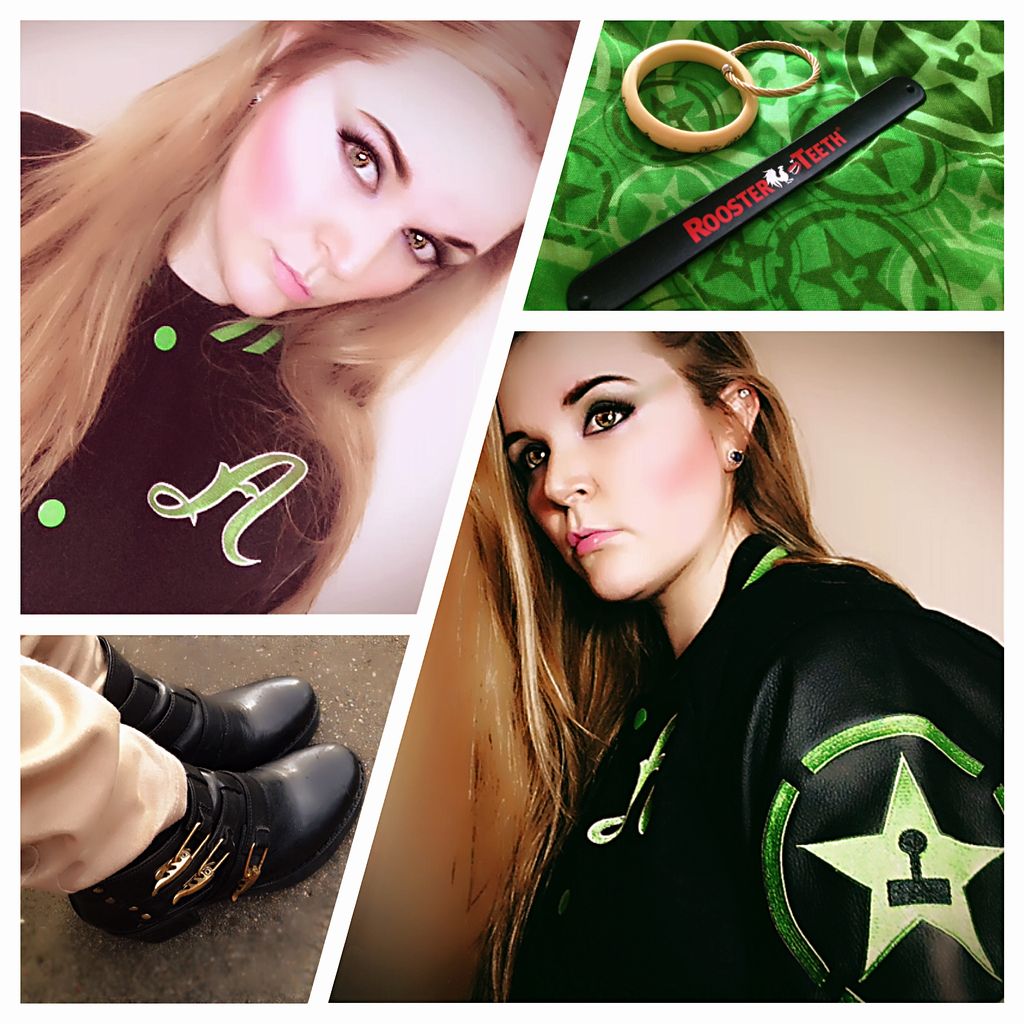 My favourite combination of colours to wear at the moment are tan brown and black. The pairing of the two emanate a certain effortless luxury that can be adapted to many styles. I like to add a little attitude to my look whenever possible so the leather sleeves of the varsity jacket are great for this. Adding leather boots and a few gold accessories finish this look off easily. For a more street style, swap jeans for chinos and boots for some slick sneakers. To dress it up, add more gold and more leather  
And of course to really set this look apart from the rest, adding the Achievement Hunter Green will stop this look from just being a few neutrals to something really fun. When the weather gets a bit cooler (and where I am it does regularly) I like to throw on a lightweight scarf, it's the Achievement Hunter one or one that follows the tan and black theme.
But of course, this is your look, so experiment and have fun with it! Wear the AH varsity jacket your way! Remember to show me your looks by tagging me here @ailsarocks or @RTisFashionable / #rtcommunityday on Twitter!
Look out for an article soon reviewing the April #RTBOX shirt, and also my thoughts on some of the new RT Store additions!
As always, stay fashionable  
 and Happy #rtcommunityday.