Joan Clone Dress Update
Okay, so I've finished the muslin of the Joan Clone dress. Pictures incoming along with design notes.
Here's the original.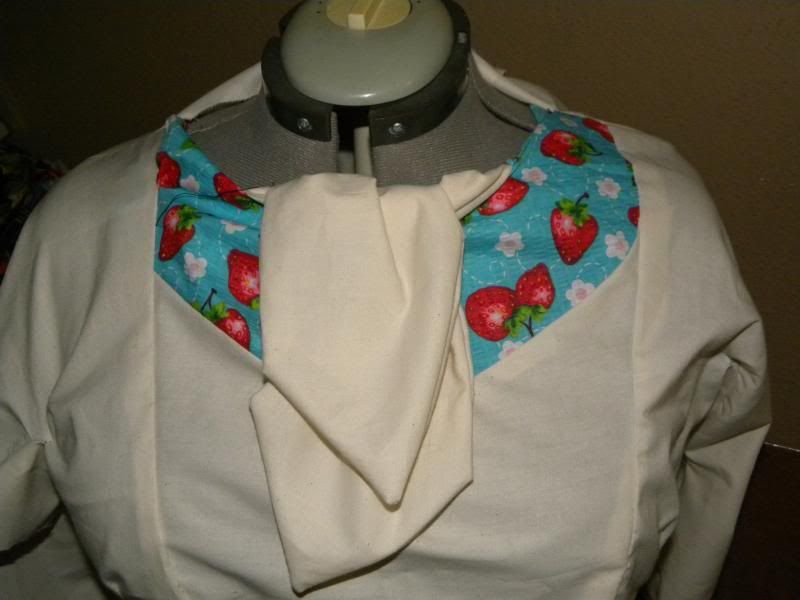 Here's my muslin, all tied and ready for a broach.
The original, untied.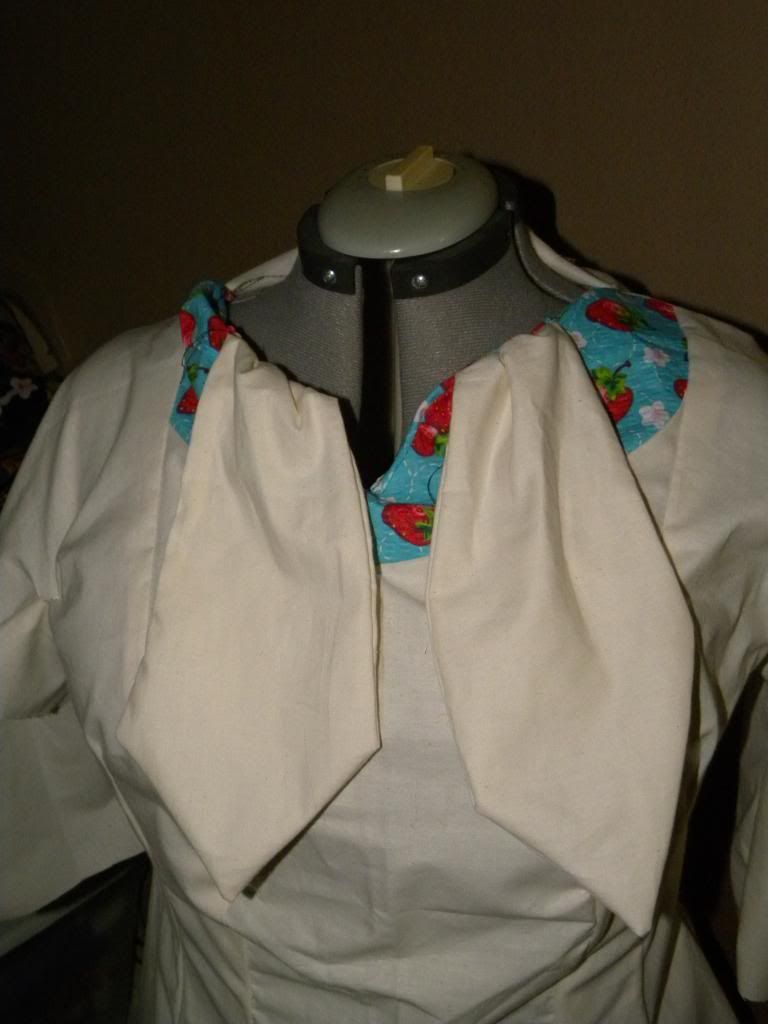 My muslin, untied.
There are a few design issues that I need to address:
* The sleeves are a bit tight. I know the original calls for shorter sleeves, but I am leaving the sleeves at 3/4 length.
* The ties will need a good pressing and top stitching to lay properly.
* I kind of hate gussets.
* The neckline is a bit off, so I will need to add more seam allowance to it.
Okay, so wish me luck with the real deal.