It's April. So no. Don't forget Easter later in the month. Be smart and don't buy kids pet bunnies or chicks. Just the chocolate ones. And if you don't celebrate Easter, enjoy the post holiday chocolate sales.  
Mark Your Calendars
Tayla Gets Lost in DC Pt. 2

Last time we went to DC Tayla couldn't find his car for 1 hour, hung on for dear life to a DC rental bike on the highway, and finally realized GPS locations on pictures are a thing...so we decided to go back for another round to see if he learned his lesson!

Last update we said we were going to the popup event, but some of us don't read the fine details, like it being a 21+ event, so we're changing plans a bit. Join us on April 6th @ 1pm for ramen consuming, comic shop perusing, and some cherry blossom viewing. We will be meeting at the Dupont Circle Metro Station.
All meet up correspondence will take place on our Discord in the #meetupnatter channel, so please check there on April 6th so we can find each other! Don't be a Tayla and get lost.
Game Night
Jackbox again.  
Greg is hosting again, but he forgot to fill in this part and I'm too lazy to find his response from where I asked him what the details are, so just show up when you feel like it's time. It'll probably be a Saturday around late evening/early night time. That's usually when these things take place.
Alternatively, you could @ him or check the gaming...that's probably the smarter idea.
Previously on RTMD
We had a virtual meetup! After some brief technical difficulties we got to playing some Jackbox games. Can't wait for the next one to come out since it'll have Trivia Murder Party 2, one of the best games. Anyway, since it was online there are no pictures of our beautiful tolerable human(?) faces. I'm not good at being creative with this section, but it was fun. Just don't forget to bring your BearFiesta™ patented shit-bag whenever you have unstoppable diarrhea. - Greg

We also had an anime night, no one came. I hope you're happy.  
- Bear
Birthdays
Sandberg on April 8 (Sandberg# 5836)
Kieron on April 10 (Krnlkern# 2046)
Isaiah on April 15 (Izayer# 6875)
Mel on April 25 (Mel# 1551)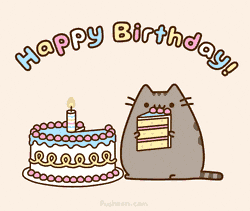 And Now the Weather…
You know what they say, April showers bring May flowers but it also makes Mel a year older. Tons of cool shit also goes down in April such as Easter (sometimes), the Cherry Blossom Festival (most times), tax returns (all times), and much more!

April is also when it truly begins to feel like spring, the rain, the trees, the pollen. The bees in the trees ready to sting (mainly Taylor because he's a hoe). Spring has sprung so get ready!    
Your fighty Neighborhood Admins and "friendly" Mods,
Mel, Sir Ding-a-ling-a-ding-dong, Emily, Greg, and Bear