Hello everyone, and welcome to the first iteration of our Summer Updates Quickly-Done, or SUQ-D...
I am sad to announce that our Summer Updates Quickly-Done series has been cancelled. 
ANYWAY. We've got a movie this week, we've got some games, and we've got a reminder, so let's get right to it! 
First up, grab your swans and load your shotguns because Movie Night this week is Hot Fuzz! Join us 7:00 PM CT this Tuesday, June 26th! Don't miss it, because, well, if you do...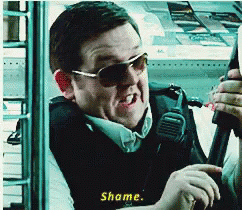 That's our only event this week, but we've got some reminders! First up, this week is Summer Games Done Quick! We'll be watching all week on Teamspeak, so if you pop on and see folks watching SGDQ, pop on in and get ready for some games done faster than normal! 
Finally, we've got our weekly reminder: this year's Rooster Speak Meet Up Party is open to the public! Bring your friends, bring your family, grab your dongers, and join us on Sunday, August 5th, for a rip roaring good time. We'll see you there. 
Rooster Speak Meet Up Party 2018 - Star Bar - Austin, TX - August 5th, 2018 - 7:00-11:00 PM
That's it for us this week! Thanks for reading. If you've gotten this far... I love you.