Hello loves! Happiest #RTCommunityDay to you all! I hope you are spending it either watching some RT vids, meeting up with community friends or 'repping with your RT merch! As usual, all you total babes over on twitter look amaziiiing!
So after the lovey-dovey-ness of Valentines Day yesterday, I thought I would go in the complete opposite direction! I wanted this RTCommunityDay to represent, but also to bring the sass, bring the attitude, and look hot, but for myself dammit!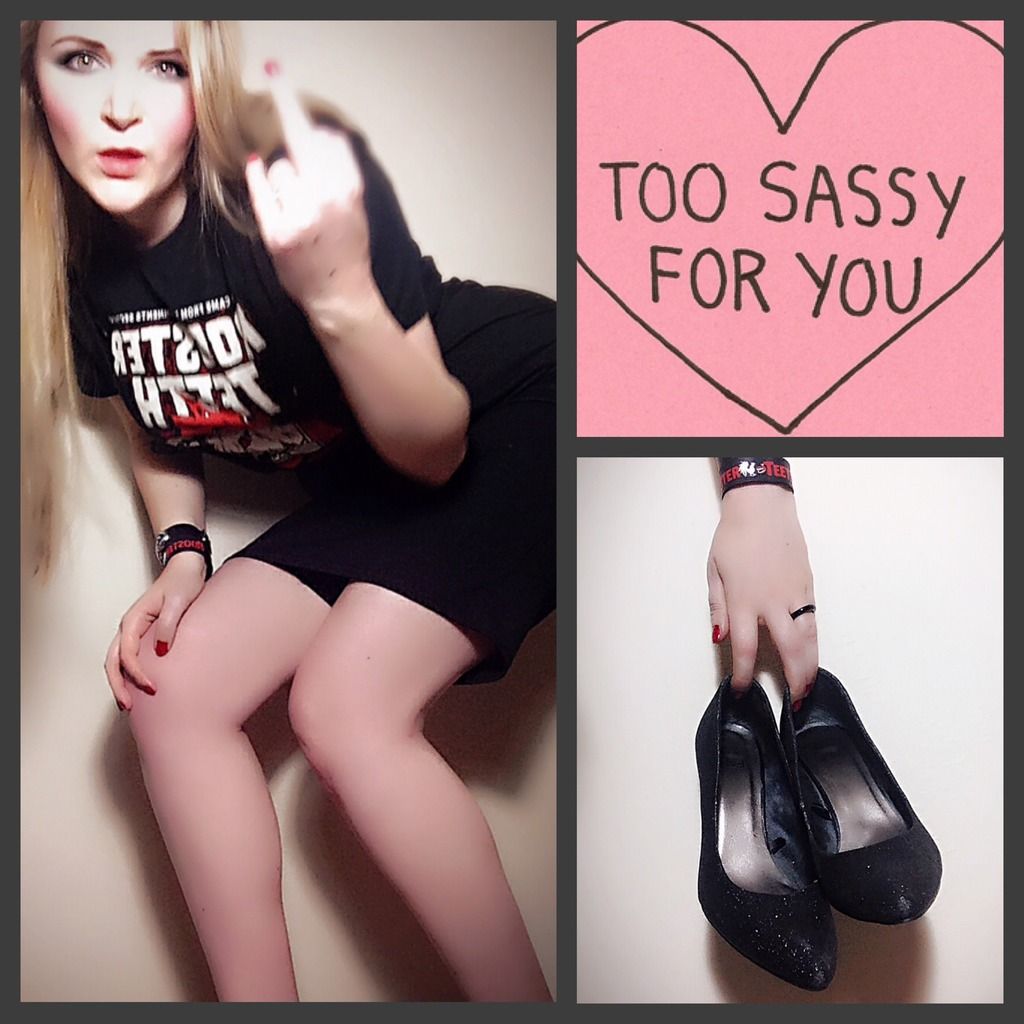 The classic Rooster Teeth red and black is one of my favourite combinations, as it is so versatile. Today, as I'm heading out for drinks soon, I wanted to dress to impress... myself ;)
The Rooster Teeth Halloween shirt showed off my levels of sass perfectly... looking cute was the last thing I wanted to achieve with this look! Adding points, spikes, studs and leather amps up the attitude but still looks hotttt! Remember my advice from yesterday about clashing textures too. I paired my RT shirt with a skirt with braces, Black Milk do a great dress version that is perfect for showing off your RT shirt:
I kept my accessories simple, some pointy black sparkly heels, and some RT slap bands of course! Smokey eyes, a red gloss and red nails were a must too. It's really fun to experiment with takes on Rooster Teeth's classic red and black palette. It proves that classic can be edgy! Try out your own sassy and sexy looks! You go girl!
So there we have it, my apologies for not featuring the latest #RTBOX but there was no shirt in it! I KNOW. My fingers are crossed for next month!
I hope you have an amazing RTCommunityDay, I know I will ;)
Stay Fashionable <3