Alamo Drafthouse Brooklyn (Black Panther) 2/24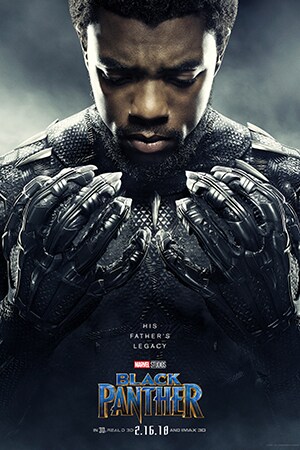 This Saturday we'll be going to see Black Panther at the Alamo Drafthouse in Brooklyn. Tickets should be on sale Tuesday, we'll update you with the exact time as soon as tickets are on sale. For more details about the theater check out there website https://drafthouse.com/nyc/theater/downtown-brooklyn
Update:
Tickets are now on sale. We'll be attending the 4:30pm screening. So far people are grabbing seats near the front right of the screen.
https://drafthouse.com/nyc/show/2d-black-panther

Let's Talk
Our Let's Talk will be this Tuesday 2/20 at 8pm. Let's Talk's are our monthly podcast-esque show where we discuss a specific topic, usually gaming related. This month's topic DLC, your opinions on it, who's doing it right and who's doing it wrong. Everyone is well to join the discussion will be held on our discord server and streamed to our Youtube channel.

Game Night
Sky Factory 2/22 8pm
Your fellow community member, Sarah, has offered up her Skyfactory server for this week's game night. Skyfactory is a mod for Minecraft. If you're unfamiliar with it you should check out Achievement Hunter's recent Lets Play series in it. In order to access the server you'll need to go through twitch launcher, you can also download the mod there. We'll be doing some testing Monday night it you'd like some help getting set up and making sure you can connect to the server. 
PAX East After Party
We're throwing an After Party at PAX East on Saturday April 7th from 7:30pm -11:30pm at District Hall(same as last year). Tickets will cost $20 with pizza & snack being provided. There will be limited space as get your ticket before they sell out. RTcommunityPax.eventbrite.com. If you have any questions let us know.

RTNY MVP
RTNY MVP is where we spotlight members of our community who go above and beyond in there contributions to RTNY and make this group such an amazing place. If you know someone who fits this description let us know by nominating them for this months MVP.  Full details Here.
Twitch Channel  | Youtube Channel | Mixer Page
-RTNY