Hello everyone! We've had a ton of growth in the past few weeks thanks to the journal Chelsea posted. Welcome and I hope to meet each of you! Hopefully many of you have meet fellow RT fans, have been to Rooster Teeth events, or community events at one point or another. If not hopefully you will this year. Recently on March 26 we meet up at the Dave and Busters in Hollywood. It was great meeting more RT fans I had never meet.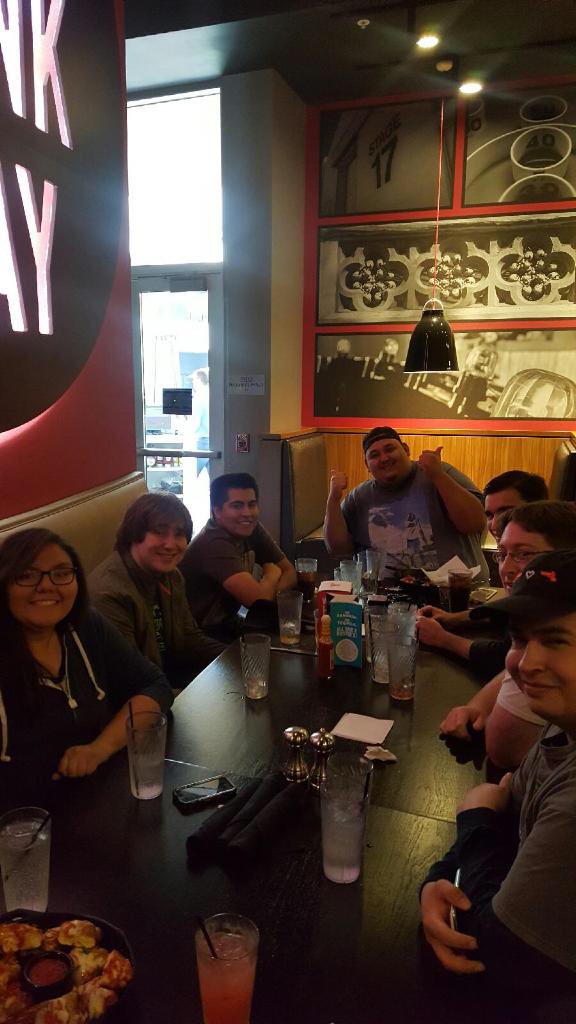 Plans for the future: As you may have noticed the group has undergone a change and it is now RT SoCal. This is a simple change but a very important change for the future. We also have a new Twitter account @RT_SoCal. We are working will Chelsea on finalizing the change. As always the most important information regarding Southern California will always be in this group.
I, @cdlr4v1(CHRIS), did what I could and meet a lot of you awesome people at the Lazer Team Screenings and other events, and I will continue to do so. With that said I wasn't able to maintain and update everything. So please say hi to HayWoodYouBlowMe. He will be helping me maintain the RT SoCal Group and Twitter. Get to know him and you will have meet a pretty awesome guy.
SoCal is a huge place so we will do our best in setting up events all around Southern California. As of right now prepare yourselves for RWBY Volume 1 in theaters! TICKETS HERE! There are roughly 15 screenings and 2 confirmed in Southern California right now. Mostly on April 27. If you missed Lazer Team, don't miss going to one of these! I was at 2 Lazer Team screenings and meet a ton of awesome RT fans at each event. I will be at the Covina showing on April 27, and hopefully at the Burbank show on May 1. But hey this isn't about me, this is about all of you! Make plans in the comments and forums. Whichever screening you can make it too will be great! Remember you'll be surrounded by Rooster Teeth fans!
There might be other community events in the near future so keep an eye out for those. Another event you might want to look into if you haven't already is RTX2016! It's only 90 days away! If you have the time off and have the funds to make it, you wont regret it. We will post more about RTX as it gets closer, but if you are planning on going make sure to get tickets before they sellout. RTX TICKETS!
PS. It's April 1st! (NO I'M NOT SAYING THIS TO SAY THIS IS ALL A JOKE! IT'S ALL CEREAL!) and it's Rooster Teeth's Birthday! Go tell them how much you love them and their work!
- CHRIS