JC2-MP Heads Up!
For those of you who are interested in the
Just Cause 2 Multiplayer Game Night
tonight after the podcast, but possibly don't own the game as of yet, you're in luck!
To celebrate the official launch of the Multiplayer, Steam has put Just Cause 2 on 80% Steam Sale, making it just
$2.99
!!! Get it while its cheap and do crazy things like wrangling some planes!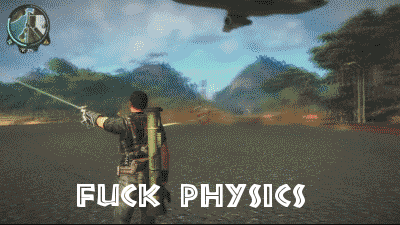 ...or surfing on a car off a cliff and jumping onto jets!
So with the game being just $3 and multiplayer free, its almost impossible to not come and have fun with us tonight!!! :D