Midweek Update!
Alright ladies and gents, the "circle of challenge" has been drafted for the Achievement Challenge League competition! Well it's more like a rectangle (mostly because my OCD couldn't achieve a perfect circle). Here is a diagram of who will be issuing challenges to who. For example, I will be issuing challenges to Kiyoshi, but Newbs will be the one issuing mine.
So in the upcoming days be sure to talk to both the people that you'll be interacting with. All of the challenges will need to be set by August 1st. Once yours have been set, please message them to myself so I can record them. Also, if you're having trouble coming up with something then please check out the examples I made in the
forum post here
. If you're still drawing a blank, then talk to me and I'll see if I can help out at all. If someone doesn't have any challenges to do by the 1st then I will arbitrarily assign them some. This month there are 19 contestants and they are myself,
@Nester82
,
@Kiyoshi
,
@Erkan
,
@Newbs
,
@JamieRandall
,
@mugsoftea
,
@GoobertheGr8
,
@jamester1289
,
@Retalora
,
@DevilMayCrye
,
@MKnipp
,
@JayJustice
,
@Giffy
,
@maniacBUM17
,
@Kiwi
,
@Hazerblade
,
@Blitz120
, and
@Lynxxon
.
In other news, remember that tonight
@Warpek
will be hosting our weekly
Movie Night
tonight at
7:00pm CDT
featuring the classic
10 Things I hate About You
. You know what I hate, people who chew their food with their mouth open. Bloody barbarians I swear.
Also, don't forget that on
Thursday, July 31 at 7:00pm CDT
, Newbs will be hosting a
Game Night in Left 4 Dead 2!
Depending on how many people show up and what system they have it for, we'll decide what to play it on. PC or Xbox, it doesn't really matter. As long as countless zombie heads are rolling down the street, that's all anyway could really ask for right?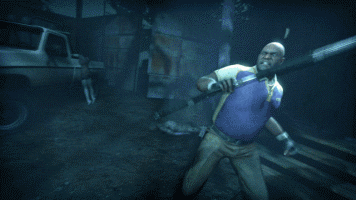 That's it for this update! Now if you can excuse I need to brace myself for what a certain grey duck has in store for me.