#RTCommunityDay August Golden Mile...ish
So
@Glaberge
came up with an idea that just needed to wait for a weekend #RTCommunityDay.
Y'all ever see The World's End? The Golden Mile that they were doing gave Greg an awesome idea. Do a half mile walk to five different amazing bars/pubs in the area, and pub crawl them all over the course of one evening!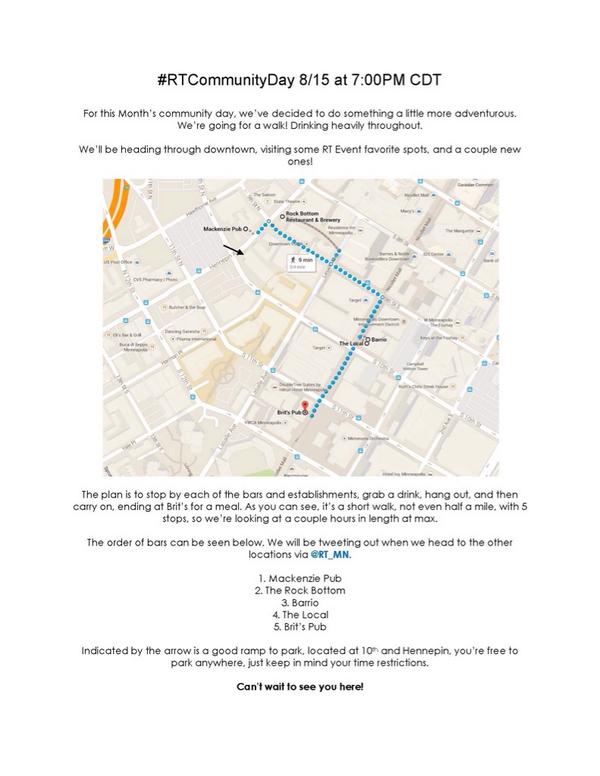 Feel free to let us know if you want to join us for August 15th's RT Community Day in the comment section below!