News Reel
At a Glance
Room 237 (2012) gets 0 Stars and LOW marks for passing itself off as a film in any sense of the medium.
If you love Stanley Kubrick like I do, or if you are just a fan of Stephen King or 'The Shining' in general, DO NOT WASTE A SECOND ON THIS PIECE OF TRASH. What was originally billed and applauded as an in depth breakdown of one of the most powerful movies in cinematic history, based in historical fact and symbolism, turns out to be nearly two hours of nonsensical conspiracies that are not even remotely proven in the slightest. I was expecting deep psychological metaphors to be revealed from all the subliminal subtext scattered throughout the film. Instead we get mumblings and ramblings of incomplete thoughts from people who only think they are smart as Kubrick was. All the while ignoring that even though this was Kubrick's vision, it was still Stephen King's masterpiece first.
The documentary wasn't even produced well. It has the worst audio captured that I have ever experienced, as well as being filled with technical errors with the worst digital visuals that would be considered amateurish by late 90s standards. Not to mention it wasn't edited so much as it was thrown together almost haphazardly, with no definable narrative to speak of. I'd expect more from a first year film student to say the least from a critically beloved feature presented at both Sundance and Cannes. Bottom line don't go looking for the secrets of the universe in this film, you'd be better off searching youtube for less crackpot theories. Or better yet, treat yourself the actual 1980 classic 'The Shining', especially if you are snowed in somewhere. Even better, read the book and the recently released sequel, 'Doctor Sleep', again written by your dear Uncle Stevie.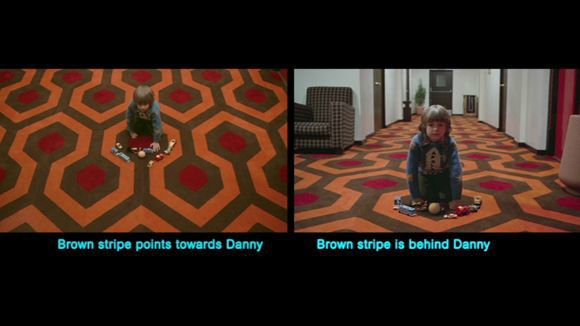 Back to the Flix! Roll it!!