Holiday INTERMISSION!
INTERMISSION!
Forget the feel good, family friendly holiday flicks, some of the best Christmas classics are the ones that have you laughing till you shoot egg nog out your nose. So this year we're bringing you folks five of our favorite Christmas Comedies. No rules here except we are limiting it to five; we could be here till New Year's otherwise. But that means a few of your favorites are going to get bumped off the list, so feel free to challenge us in the comments below!
National Lampoon's Christmas Vacation
(1989)
The Griswold family's plans for a big family Christmas predictably turn into a big disaster.
Anyone whose lived through the hell of a big family Christmas keeps this movie in a special place in their hearts. Right next to the Peppermint Schnapps.
National Lampoon's Christmas Vacation Trailer
Love Actually
(2003)
Follows the lives of eight very different couples in dealing with their love lives in various loosely and interrelated tales all set during a frantic month before Christmas in London, England.
Sure it's a romantic comedy, but it's still a Christmas movie, nevertheless! It's also hands down one of the greatest ensemble pictures out there.
Love Actually Trailer
A Very Harold & Kumar 3D Christmas
(2011)
Six years after their Guantanamo Bay adventure, stoner buds Harold Lee and Kumar Patel cause a holiday fracas by inadvertently burning down Harold's father-in-law's prize Christmas tree.
While this isn't my favorite flick in the franchise, it's just so out there, it's hard to resist. It's that perfect movie to watch if your Christmas tradition is to get baked along with the Honey Glazed Ham.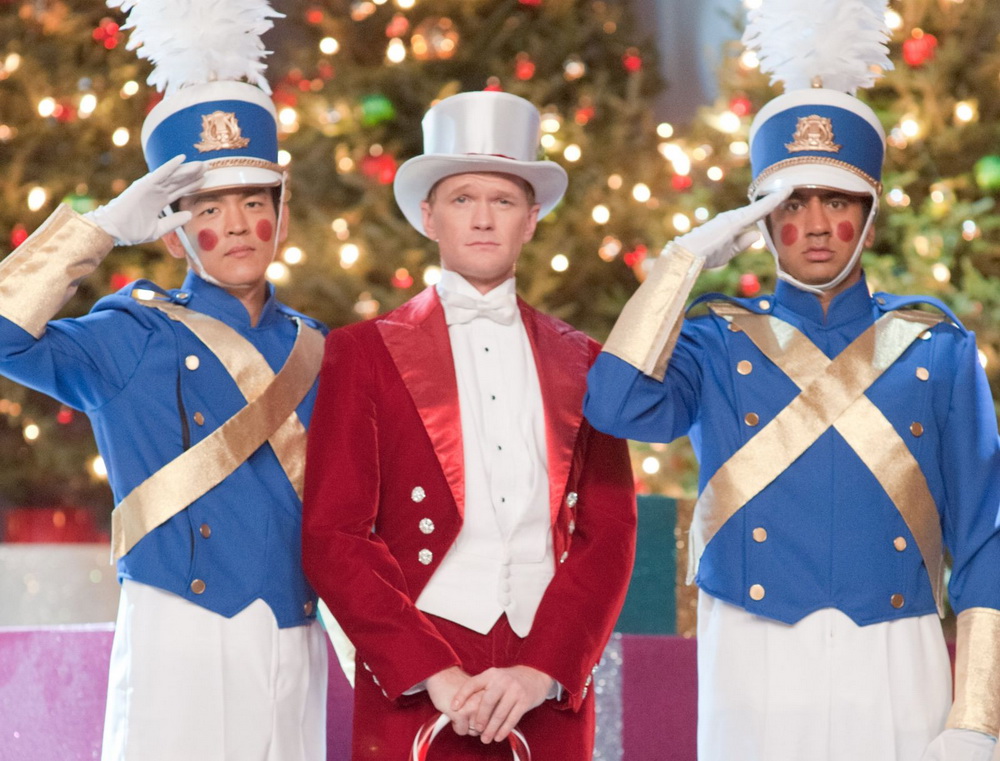 A Very Harold & Kumar 3D Christmas Trailer
How the Grinch Stole Christmas
(2000)
Big budget remake of the classic cartoon about a creature intent on stealing Christmas.
Now this one is going to be the controversial flick on this list. Say what you want about how the cartoon is sacred, but this is one Jim Carrey's most deranged roles of all time – We just hope we don't end up on the naughty list for it.
How the Grinch Stole Christmas Trailer
Elf
(2003)
After begin raised by elves at the North Pole, Buddy the Elf goes to New York in search of his true family.
Finally, a Christmas movie that funny, sweet, whimsical, and embodies all the sappiness of a holiday Hallmark card. One of Will Farrell's greatest flicks in my opinion.
Elf Trailer
You missing your favorite, and want to chime in? We'll tell us how what we missed down below.