Just Dropping In To Say Hello........
Haven't updated this thing in awhile, but I wanted to drop by and tell you all about a cool little thing that happened at work today. Better still, I'll show you!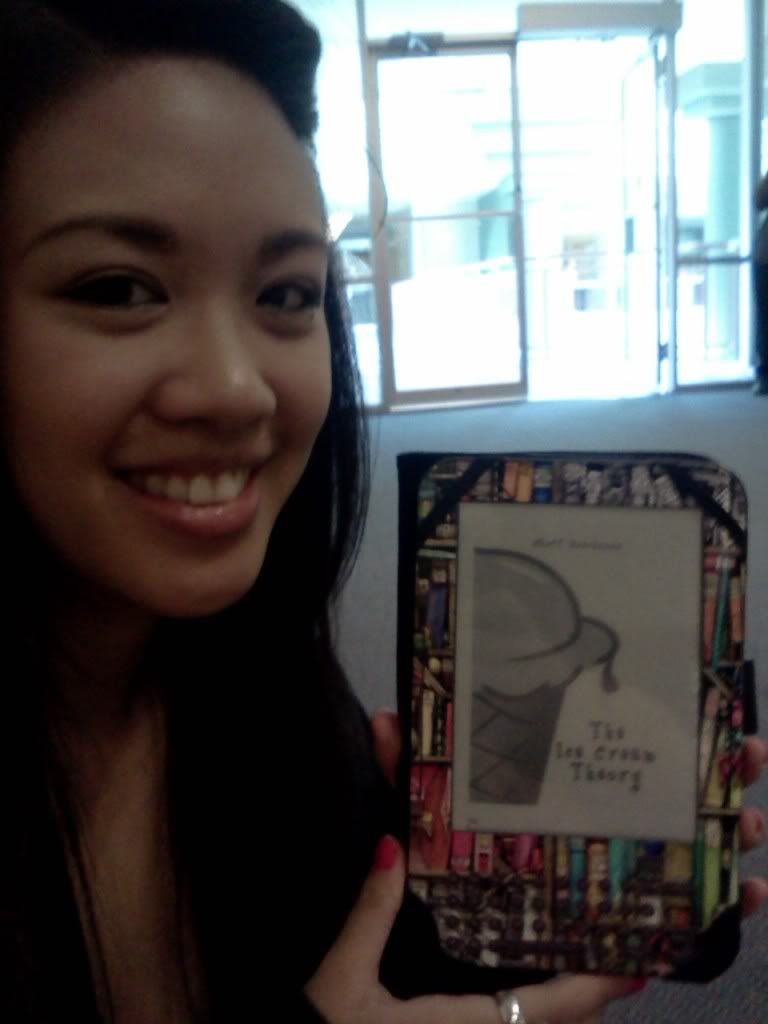 The lovely young lady in the picture is Katrina, one of my new-co-workers. I got to hang out with her during lunch today, and I saw she had an e-reader. As soon as I found out it was a Kindle, I jumped into promo mode and told her all about The Ice Cream Theory. She bought the book, and I'm waiting for her review in a couple of days........
Not much else going that I know of, aside from the usual........the book's coming off Amazon soon in preparation for its eventual re-release sometime next year. So if you want to get a copy, pick one up ASAP! It's a Collector's Edition you can't afford to be without!
The Kindle version, however, should stay up........better ask Steff to know for sure!