So i got my car washed today and found...
Squirrel marks on my hood.
Yep, some bastard squirrels have been hoping on my car's hood scratching it.
Well guess what, you little furry fucks...
I took a trip to the outdoor section of walmart today and bought this.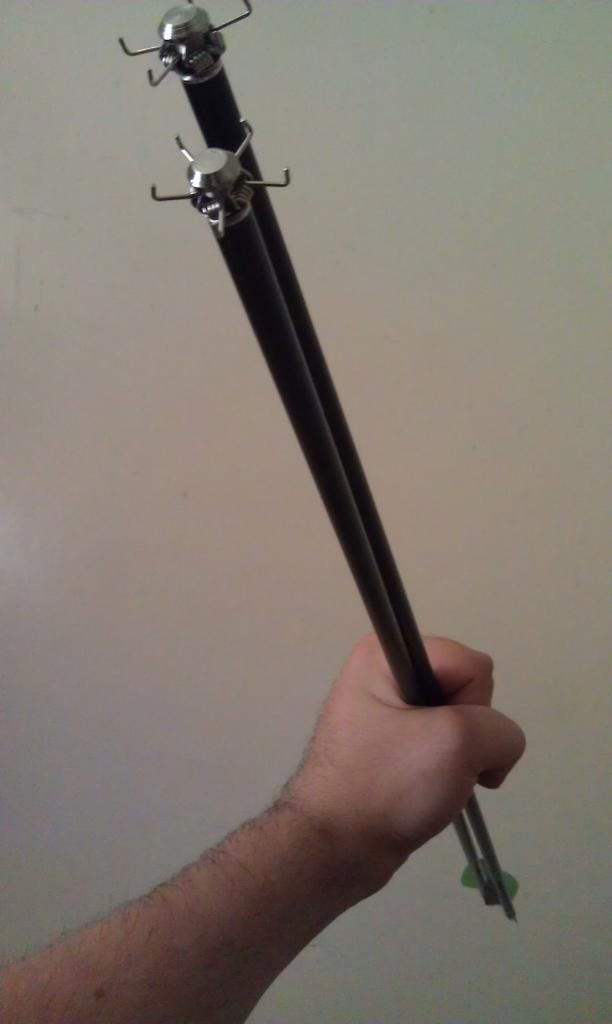 (Notice the very sexy and hairy fist and muscular forearm....I know you ladies are 'mirin)
I bought me a few arrows (31' length) as well as some arrow heads, including the regular medium to big game "killing orcs" arrow heads, some target rounds (good for home defense as well) as well as these fine spring steel claw heads.
These are perfect for varmints and dont stick into any trees or go far in the ground, and that metal stop of the end is what does the k...