Upgrades and Translucent Blue PLA
Today was an upgrade day. I took the extruder apart and refit the bearings into the gears. When I built this thing I was watching a 33 min long youtube video that looked like
pixelated shit
. For the level of detail and importance of this assembly, they need to re-recorded that video in 1080.
I also measured, cut, and added an aluminum spacer to help control the heat warping that can occur. End result is no more noise. Very nice. It's quiet like it should be.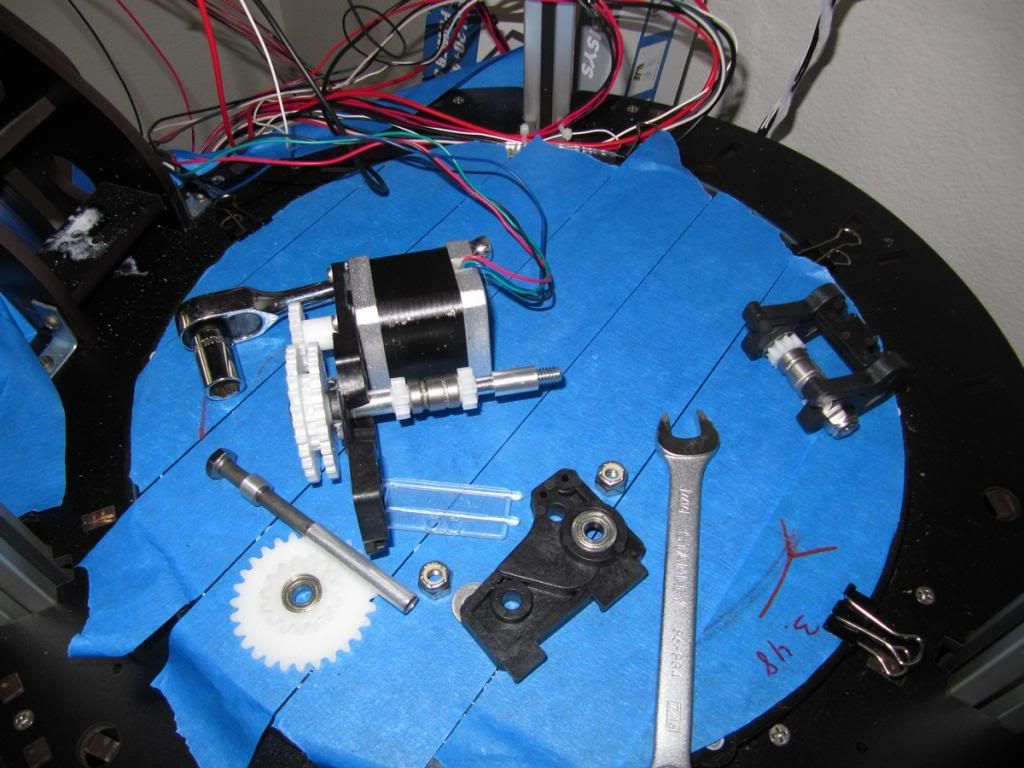 With those upgrades completed I tried out the new Translucent Blue PLA I bought from
Ultimachine.com
. ($2 cheaper than Makerbot, AMAZING proven customer service, great quality, and less than 1% diameter variance throughout)...