I have been tracking this package since last week, and finally today it came! Serioulsy, I did a happy dance once the UPS guy left
I was just so happy to finally have this figure after waiting an entire year for it.

Even the boxes themselves were super cool, seeing the WETA logo on the shipping box was just so bad ass!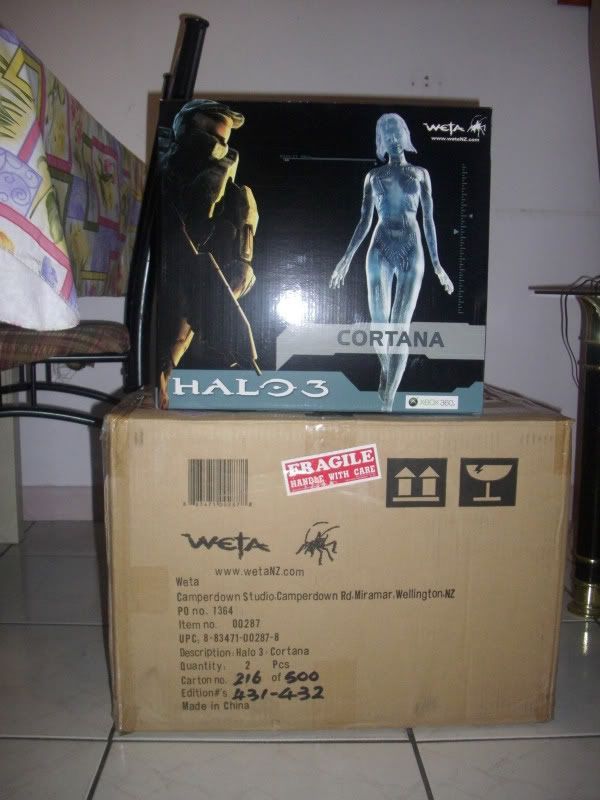 Here is the base of the stand, I had no idea that this figure was limited to only 1000 pieces. I was lucky enough to get 431, first 500 FTW!



Here is MC's hand which is also the base for the Cortana figure. I had no idea this statue came in two pieces which makes me feel much better about displaying it.



The hand itself is made out of a very strong and sturdy plaster



Here you can see the little groves and holes used the hold the Cortana figure in place.



This is the base of Cortana, the peg goes into MC's finger and the corners of her chip rest into the grooves of his fingers.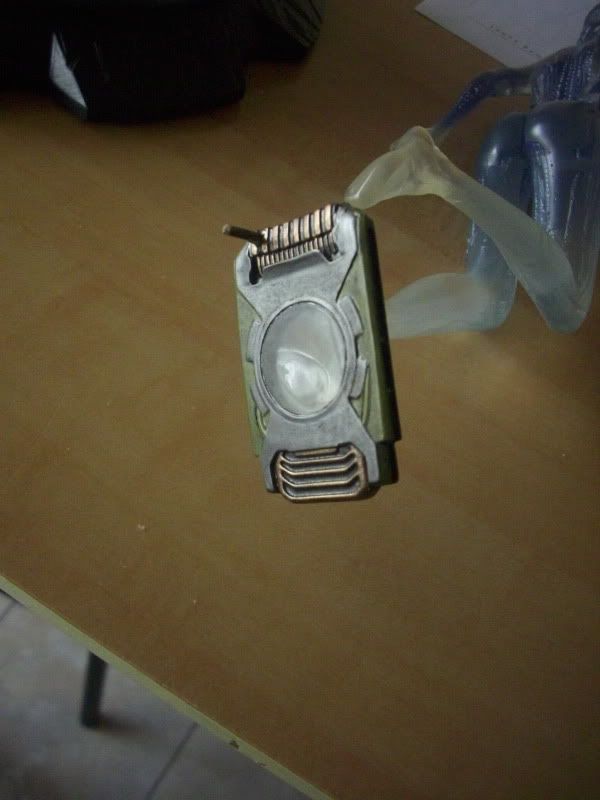 Cortana herself, made out of a very lightweight resin so there is not much weight at all when you display her.



Close up. I am so happy I purchased this figure, it is simply gorgeous and a testament to the amazing work WETA does.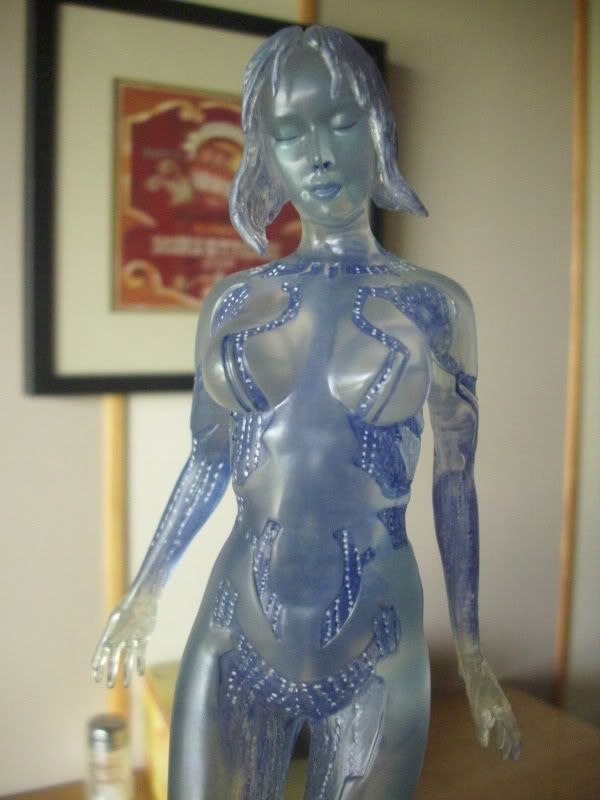 Here are the two pieces displayed together