So I painted another one. For those who are interested, this one is the Nerf Rayven and it started out like this:



I sanded off the main insignia:



Then sprayed it black, thus:



Mid-stage painting, metallics and base layer on the casing: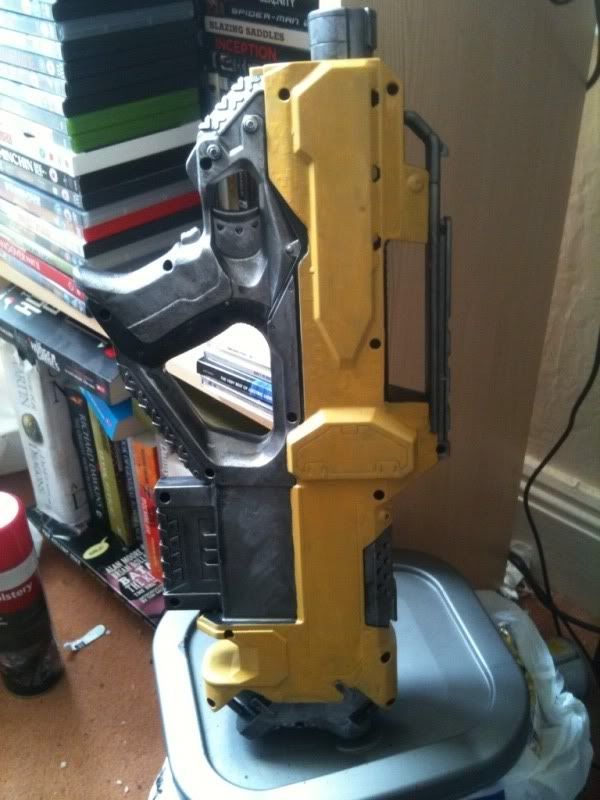 Using masking tape for neat decals, which was an experiment that turned out fairly well: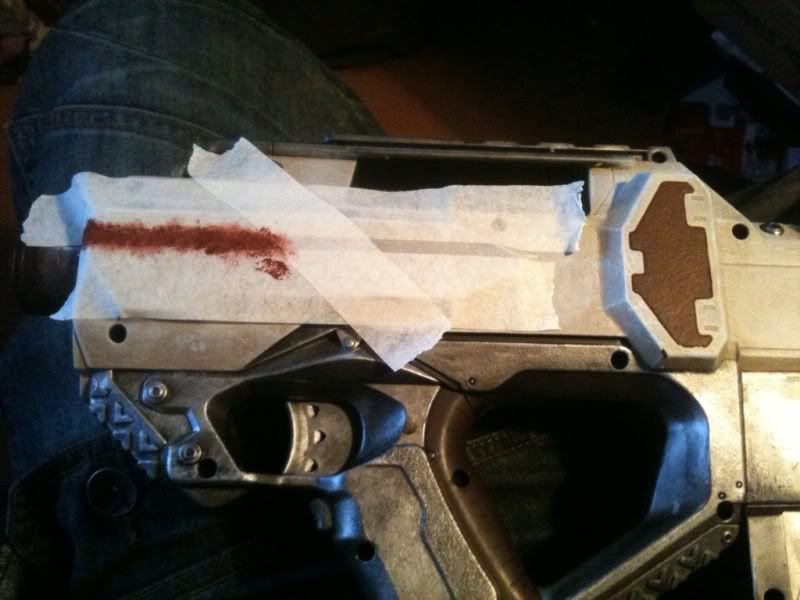 The finished article: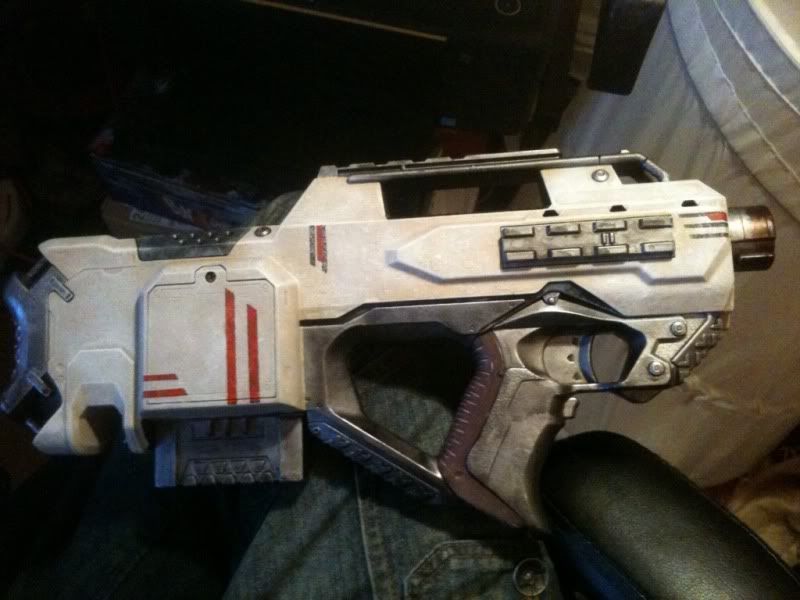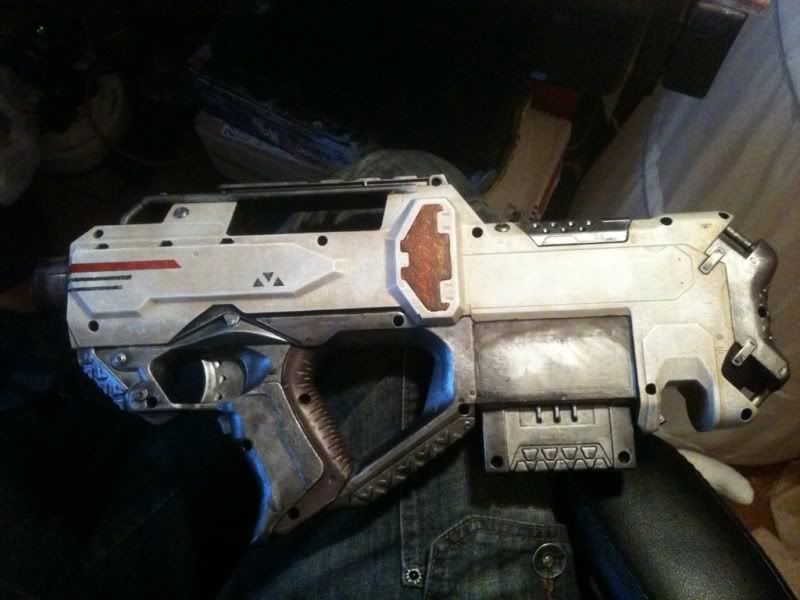 I'll take another couple of pictures tomorrow when there's sun. Pretty happy with this bad boy. I'm thinking about doing more of these and perhaps even selling them - would any of you gorgeous nerds be interested, or am I the only Nerf maniac here?