It was coming, only a matter of time.

So RTX 2012 was my first convention ever, and it was a great first experience! The thing that amazed me the most was that people recognized me. Some people wanted me to sign stuff and even take pictures with them. I was not expecting that at all!

I had tonnes of fun meeting awesome people from the community, walking the exhibit hall, and attending and being on panels.

Speaking of panels, I attended the Mega 64 and part of the Achievement Hunter one. I was also on three; The AH Community Panel: How to Break Into the Community, Internet Box, and My Little Pony. This was also my first time speaking in front of a group of people that large (around 250 people per).

The AH Community one was great! I'm glad lots of people showed an interest in making community videos for Achievement Hunter. I look forward to seeing all the new videos that will hopefully come through.

The Internet Box podcast was totally awesome. It was the first time Michael, Lindsay, Barbara, Ray, Dylon, and MisterSir had all met in person. The room was filled with amazing fans, especially the guys that made IB quote shirts and wore them! We even got gifts from some people.

Here's the lineup for the IB panel: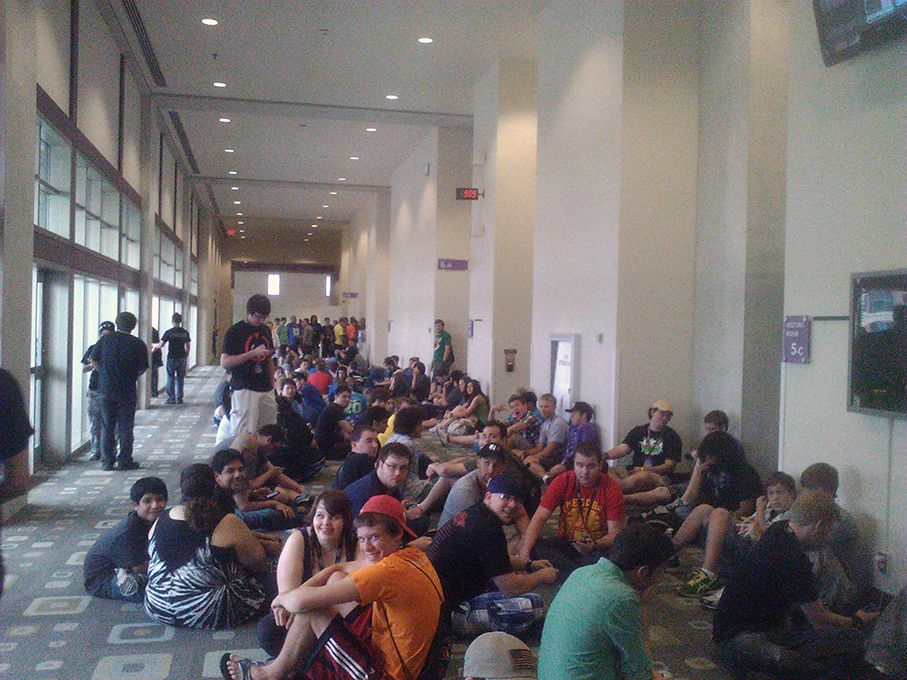 And a view of the crowd: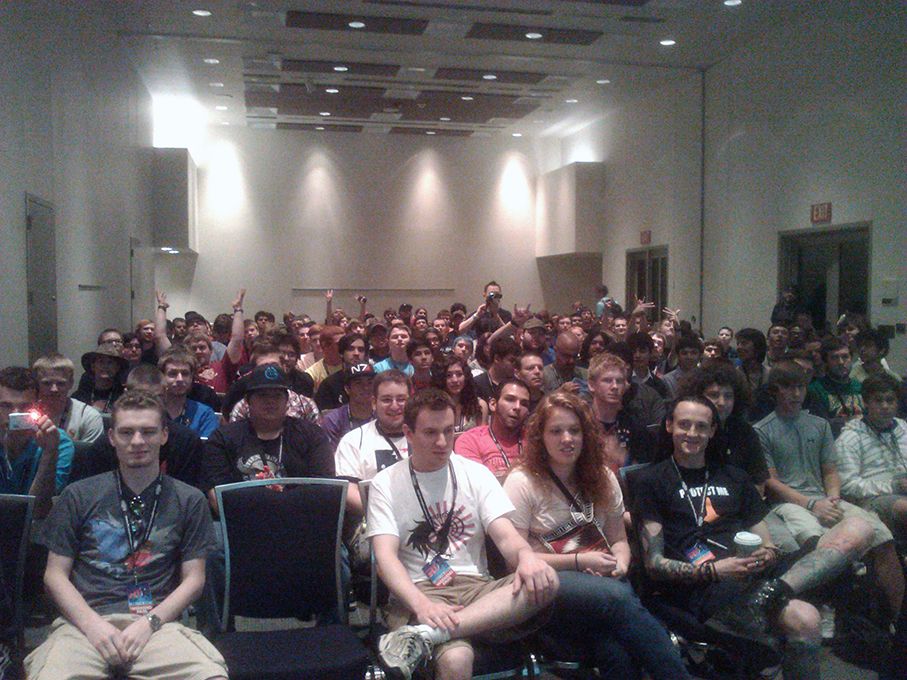 Now for the My Little Pony panel...

That was something for sure. We still had fun and everything, and had some great sing-alongs, but... What. The. Fuck. The crowd was, I guess the best words to describe them would be obnoxious and rowdy. Not the way to behave at a panel. We seriously thought they might riot or something. I highly doubt there will be another MLP panel next year.

Thanks to the guardians that ran the panel rooms and pretty much the entire event! We really couldn't have put these things on without you.

250 obnoxious Bronies: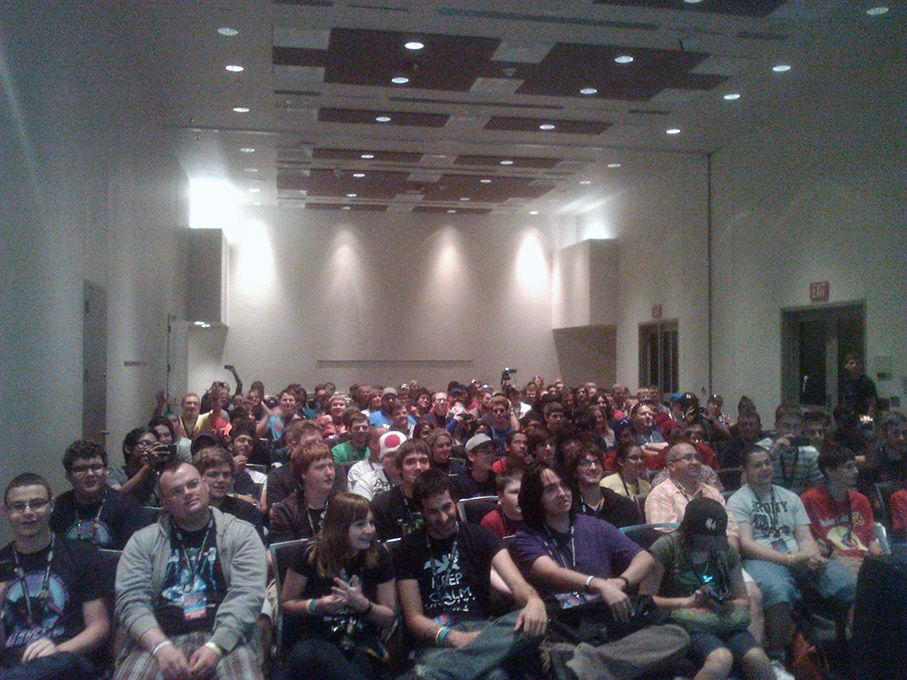 As I said though, it wasn't all bad. Shout out to the guy that gave me a Rainbow Dash cupcake!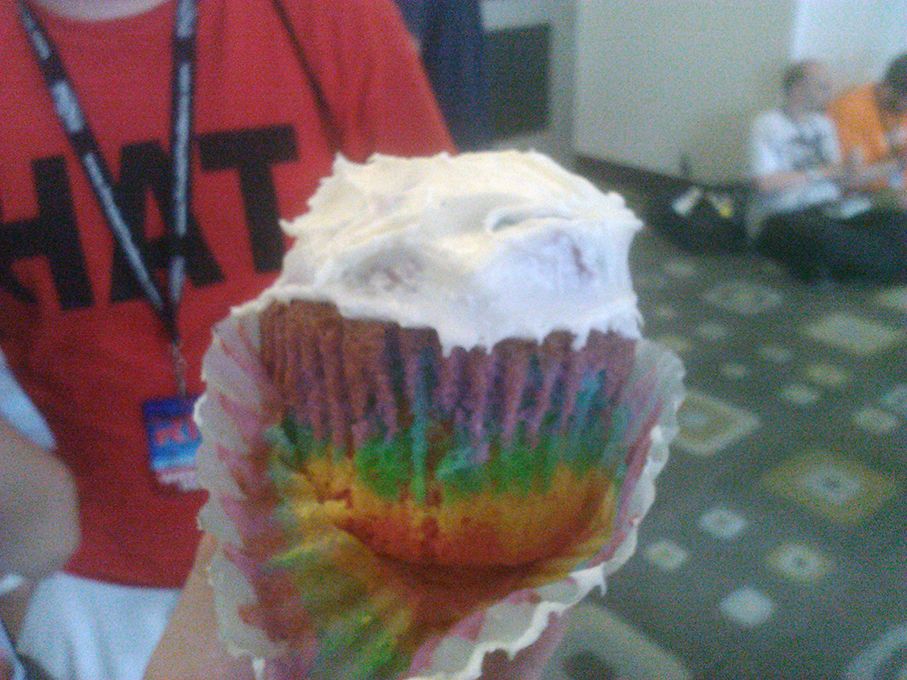 Huge thanks to everyone that gave me stuff. Seriously, I was not expecting that even in the slightest.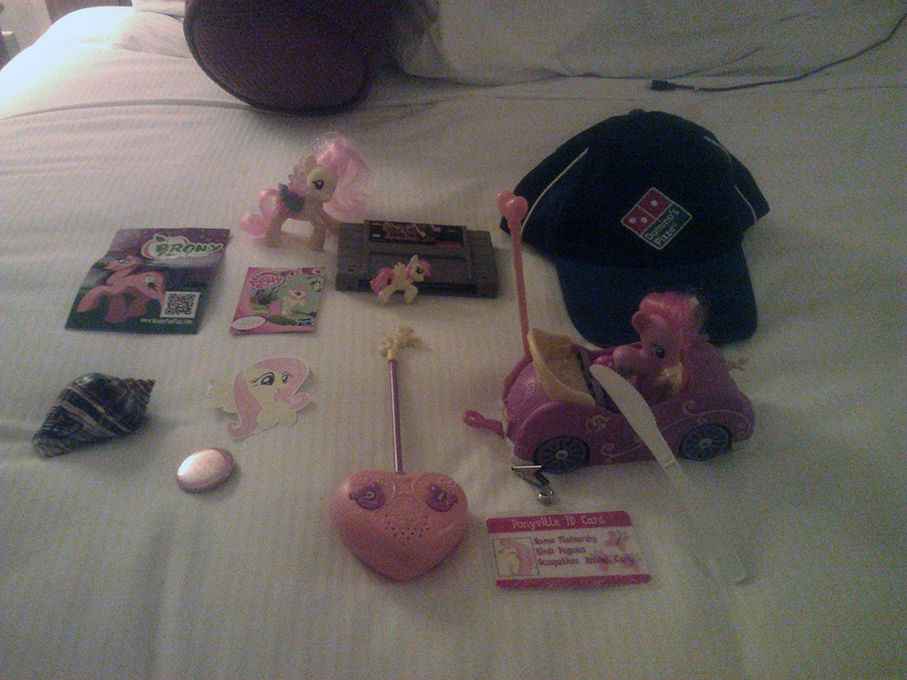 And an extra special thanks to LaRugh! She gave me the Fluttershy ID card (which I wore the entire event), light-up Fluttershy, and the Pinkie Pie remote controlled car.


See you next year!