THIS IS MY LONG AWAITED RTX JOURNAL

*This beginning bit is about my stay with Michael and Lindsay, the RTX stuff is further down if you're an asshole and don't care about my trip.

So as you all know RTX was last weekend (July 7th and 8th). I however ventured to Austin a whole week before leaving on June 29th to go see my gracious hosts @Michael and @Lindsay. Through the kindness of their hearts they let me stay there for a week before the event. I really enjoyed my stay. After house sitting for two days when they went to New Jersey, they returned on Sunday night. They took me out to Rudy's BBQ where I had the best BBQ I have ever had(at the time). We then proceeded to record the latest Internet Box podcast (#40) in their living room. It was awesome to record in the same room with them. I could actually see @Michael glare or roll his eyes at every comment I made, IN PERSON!

During my stay I learned to love King of the Hill, really it's a great show and I have to thank @Lindsay for getting me into The Aquabats as well. Seriously, listen to their music. It's catchy as fuck. On Tuesday They took me to see The Amazing Spiderman at the Alamo Drafthouse where we met @Barbara. The movie was great, but the environment of the Drafthouse was even better. Dinner and a movie! Get the fuck out! I had the green chili mac & cheese with a chocolate milkshake. Nothing like washing down thick dairy with more thick dairy!

Now, this was my first Forth of July away from home, and man those Texans really enjoy their American independence. To celebrate the holiday @Michael, @Lindsay @Gavino and myself floated the river. Besides it being really crowded those people really liked to show their love for America, one group had a stove cooking various meats on a man-made raft designed to carry a stove to cook various meats. Now that's 'Merica! After we floated the river @Geoff was nice enough to include me in their July 4th BBQ. Thank you for that! Now that was the best BBQ I've ever had.

NOW THE PART ABOUT RTX

Friday @Ray and I took a cab to our hotel where I finally got to meet @Dylon and @Mike. They were the only members of The IB crew who I hadn't met before. @Dylon is a energetic little scamp where @Mike was more laid back than I expected. So RTX was fucking amazing! Thanks for all of you guys who showed up and wanting me to devalue your shit with my signature. SUCKERS! Unfortunately due to @Mike's poor calls we missed many of the panel I would have liked to have seen. Meaning I saw one on Saturday, the Achievement Hunter Community panel.

Sunday however was the best day of RTX because it was the Internet Box Panel: Live and in your Butt... panel. This was the first time that all of us got together in front of a crowd and it was fucking awesome!


Thanks to @Mike for the next two photos.
IB Panel Line up.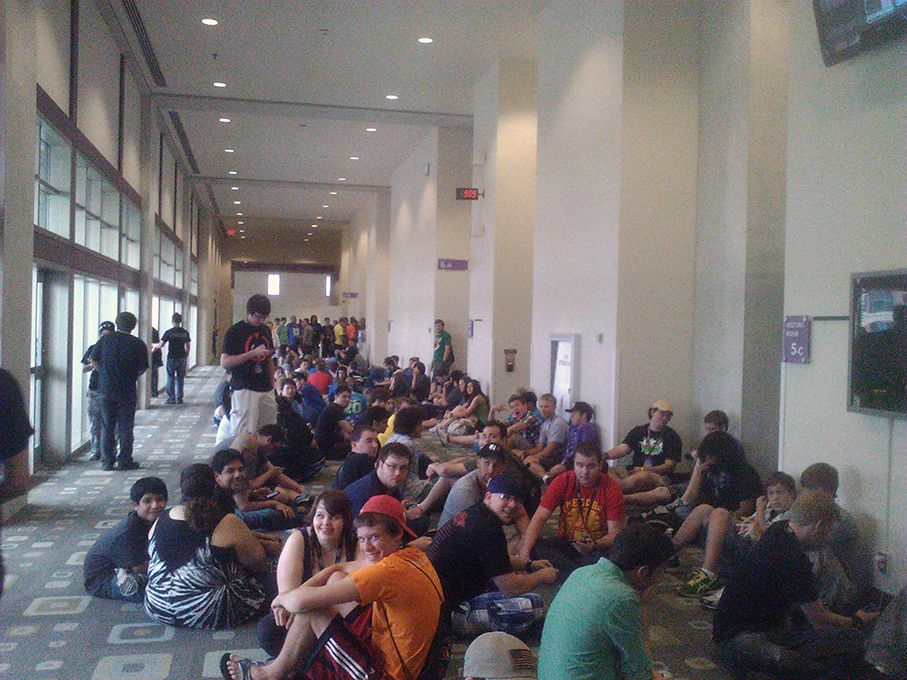 The crowd. <3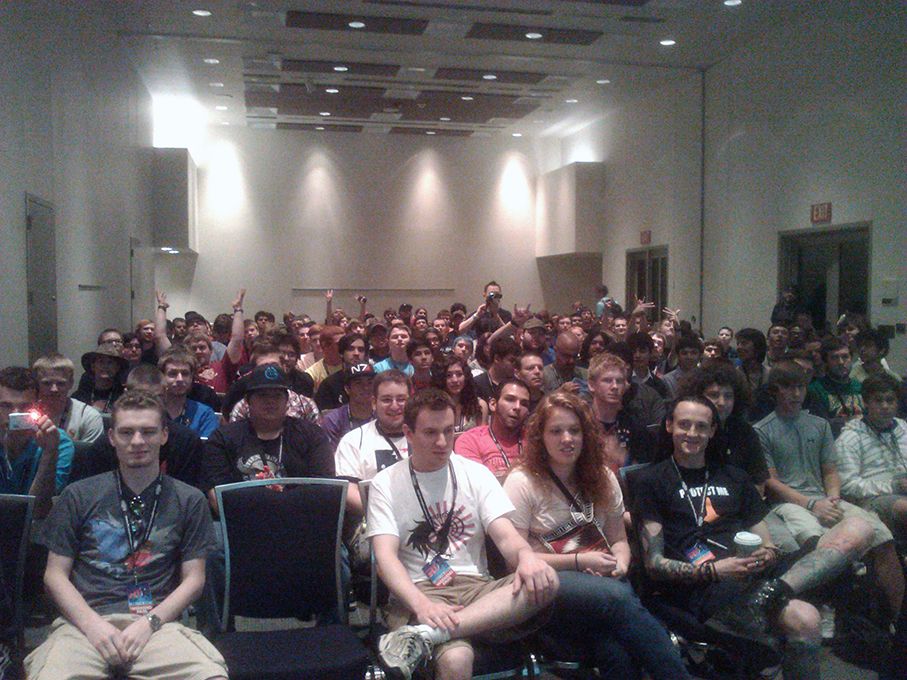 Shoutout to @DoctorScrubs(The one who looks so pleased to be there) @gdiff @Juls and Garret from Mega 64 in the front row!
You guys were fucking awesome! Thanks to all who showed up! Oh, and thanks to Tony or @CricketDX on the site for making @Ray and I metal sculptures. He got Bob Ross's face and mountains and I got an Asari head. I loved it!

The My Little Panel however didn't go over so well. Here's a video to sum up it's events. WATCH WITH ANNOTATIONS, I HAS A SPELLING MISTAKE.

I also made a vlog about RTX. Sorry @gdiff since I apparently cut you out of every possible shot. I'm Vlogging!

Also if you're an avid listener to the Internet Box, then this video is an added bonus for you.
Star Wars Episode III with the passion it deserved!