AR Build #2
Sold the piston upper of my first build, the lower is now sitting pretty while I figure out how I want to set it back up.
I got rid of my 9, and I'm getting rid of my 12g, so I traded some 9 and 12g ammo for a new billet 80% and rented time on a jig and mill. I 100%'d the new billet and a forged 80% I had for a few months. I'm figuring out which of the two I'll use for this next fun build: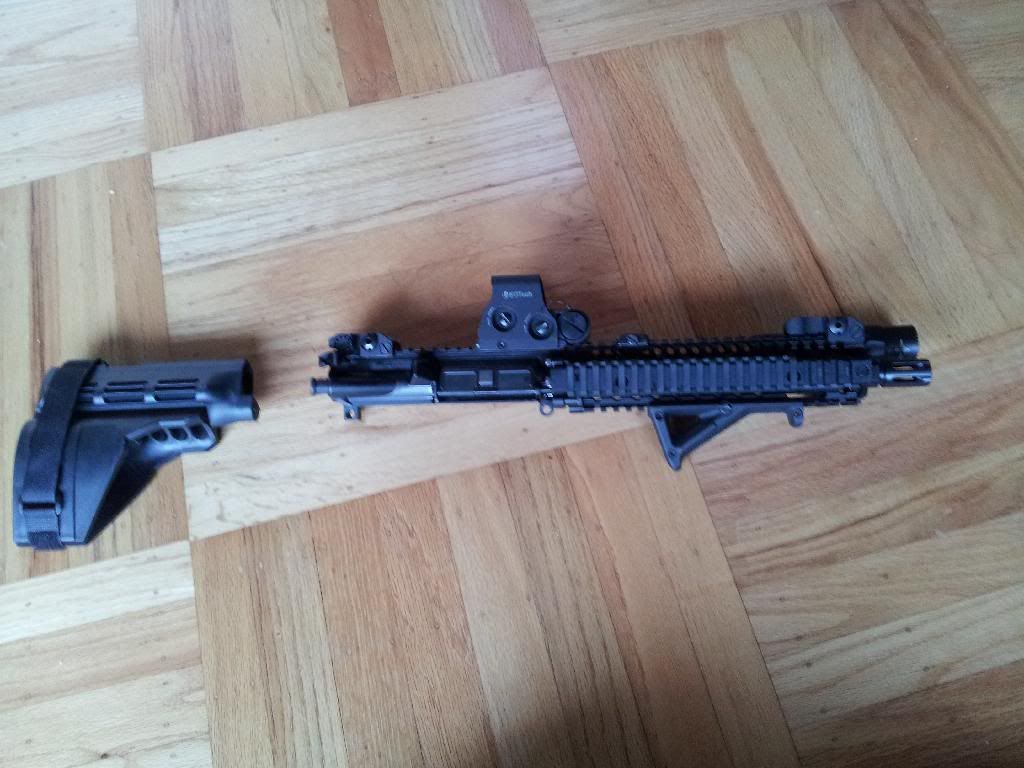 EDIT: My parts arrived earlier than expected, so I put it all together:
I had a different end plate for it, but for some reason it's a tad thicker and does not allow the buffer tube to screw in far enough to hold the buffer retaining pin. Might have to change the AFG and rail ...