Financing My First Heart Attack
I recently came home to a nice(?) surprise in my Steam account, courtesy of
@Optik
: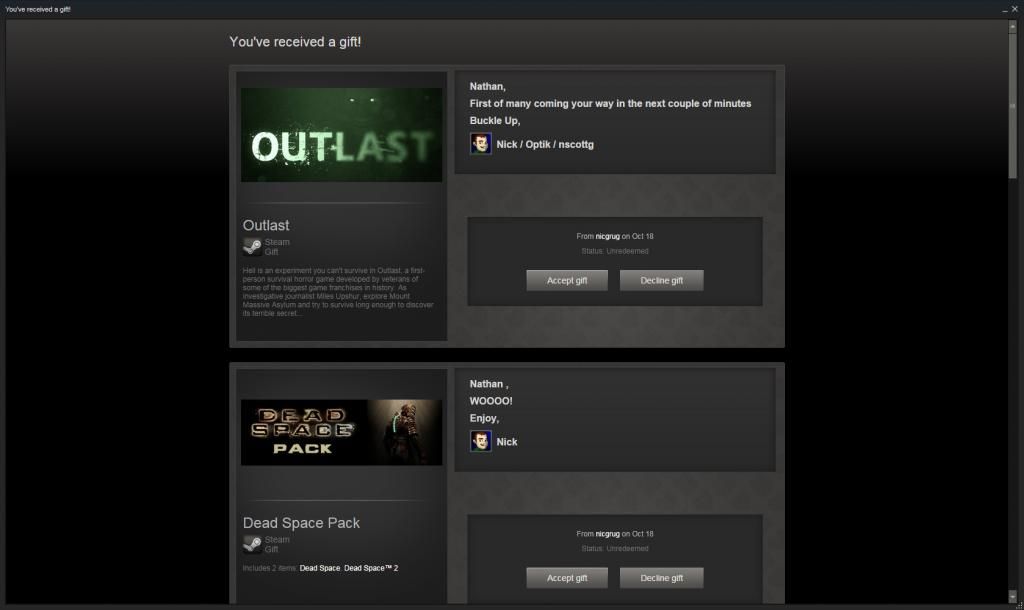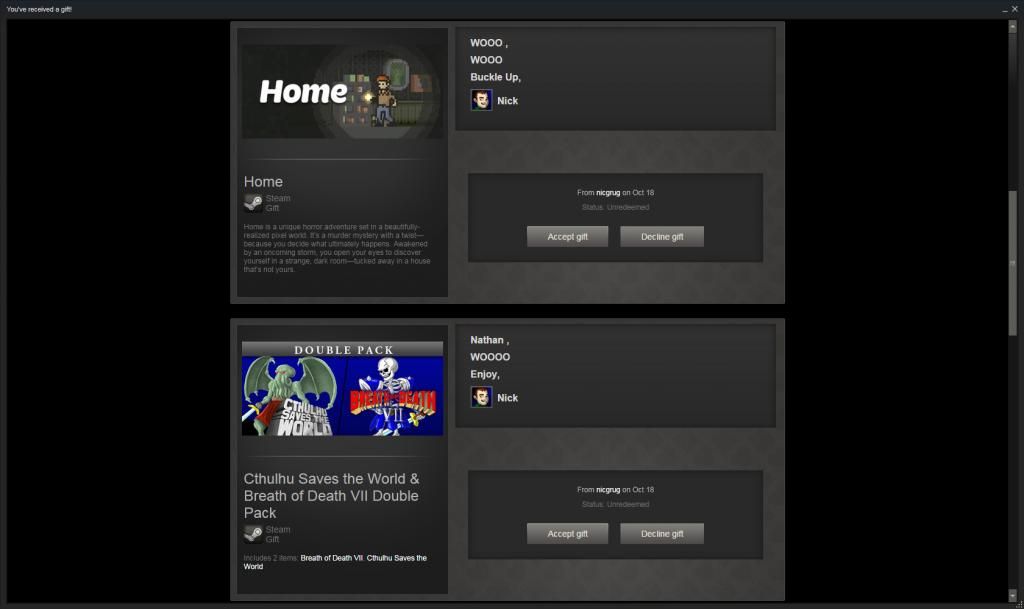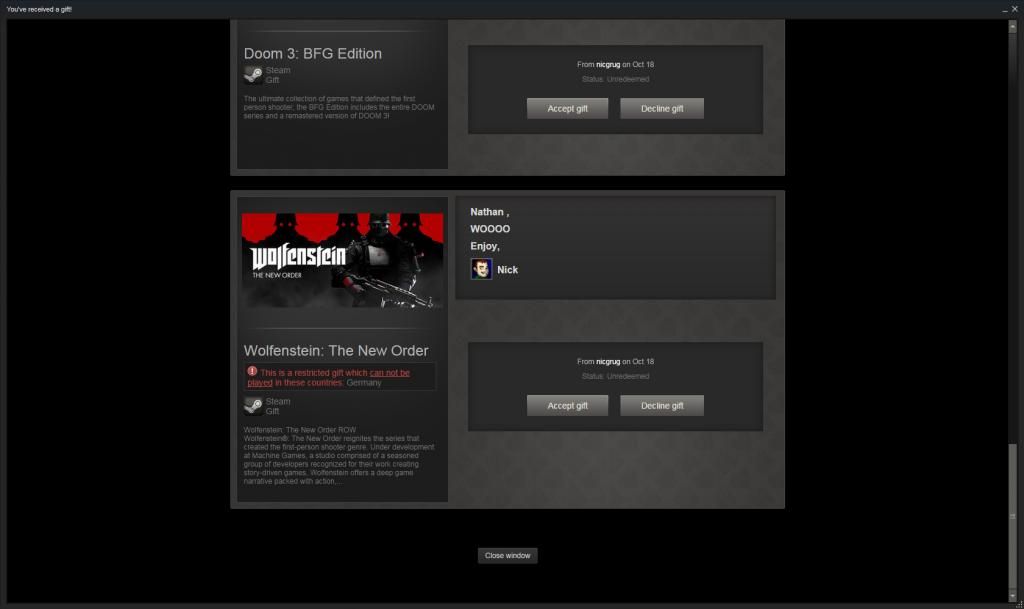 It seems the lovely
@Karlibean
had put some money forth for a daily raffle (there's one every day during the month of October) benefitting Child's Play at
Jumpscares.org
and won, then forwarded my Steam account info. I think this is pretty cool, but at the same time, I can't help but wonder...
Is she trying to kill me? I don't typically play creepy/horror games and I'm honestly not sure how I will react to them. Can I handle the pressure?
There's only one way to find out, really. I will attempt to play most of these games if not all of them, and I'm seriou...