RT Australia Store...
I noticed this when I first Saw the "Australia and NZ Store" afew weeks ago (Before they announced it)
and Decided to look to see what the shipping and Price Difference was...
HOLY CHRIST
What does the Australian RT store think it is? Microsoft Apple?
Its DOUBLE the price!
So I steered clear from ordering from them, then thought to myself "Maybe it's a mistake Maybe a bug?"
I checked back tonight... NOPE
US Store
(International RT Store)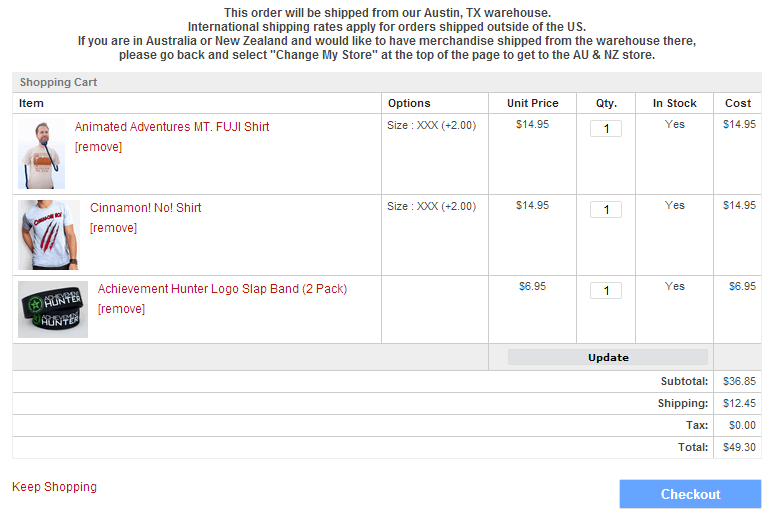 Australia Store
(Had to use XL shirt size because the AU shop doesn't HAVE 3XL Shirts)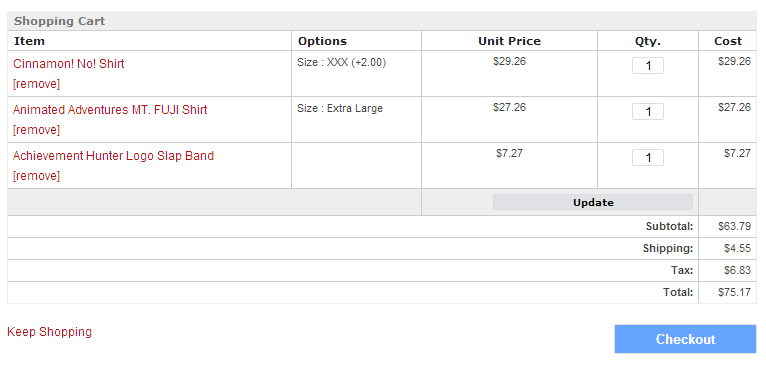 Seriously Guys what the fuck
Both are in USD (We're at parity... what the hell)
I'd be happy to put them both at AUD, but it wont make...