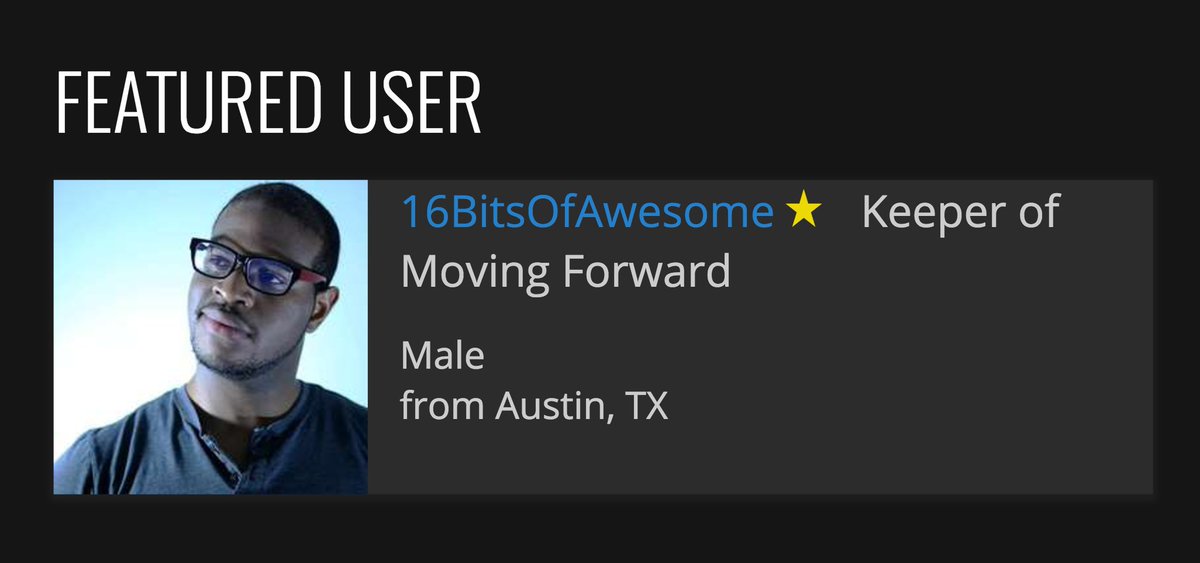 Yes!

First, I would like to thank the Rooster Teeth Academy for selecting me as their champion. It's moments like these when you appreciate life, you know?
Wow, this thing is heavier than it looks!
Anyways, I would like to thank those who have suffered from my puns. Also, my parents for being horrible and giving me pain to make comedy skits about. And omg, you... yes, YOU the community for being amazing and supporting me every step of the way.
Shit, I'm crying. I told myself not to cry!
This award is not just mine. It's all of ours! however, I will be keeping it at my place for safe keeping.
[Men walk up to James, whisper something in his ear. James looks sad.]
Ladies and gentle ladies, I have just been told that I did not win the Golden Gus™. In fact, this award goes to Moonlight! FU, Moonlight; come on up and get your award!
[James sinks into the darkness, as someone truly deserving accepts the award... as James is not deserving of being a featured user. He hasn't even made any slash fiction. But he still appreciates his time in the spotlight, albeit brief. He says thank you and that he will stop speaking in the third person now.]