Epic Spell Wars of the Battle Wizards: Duel at Mt. Skullzfyre is a card game that gives you the power of magic and mayhem to battle against your fellow wizards. Choose your spells wisely, because this battle is to the death, and you must find a way to exterminate your fellow wizards to become the LAST WIZARD STANDING!




This card game houses the unique design of crafting your spells to cast at your opponents. Choose the components to your spell, and choose wisely, because the better your spell meshes together, the stronger your attacks will be, and the sooner you will tear your opponents apart with such things like a powerful storm of meat or a giant, living and breathing testicle creature. If you live to see another battle, you will be rewarded with a bounty on your head while the other, dead wizards, receive powerful artifacts to provide them with the round advantage. Make your choices and live with the consequences.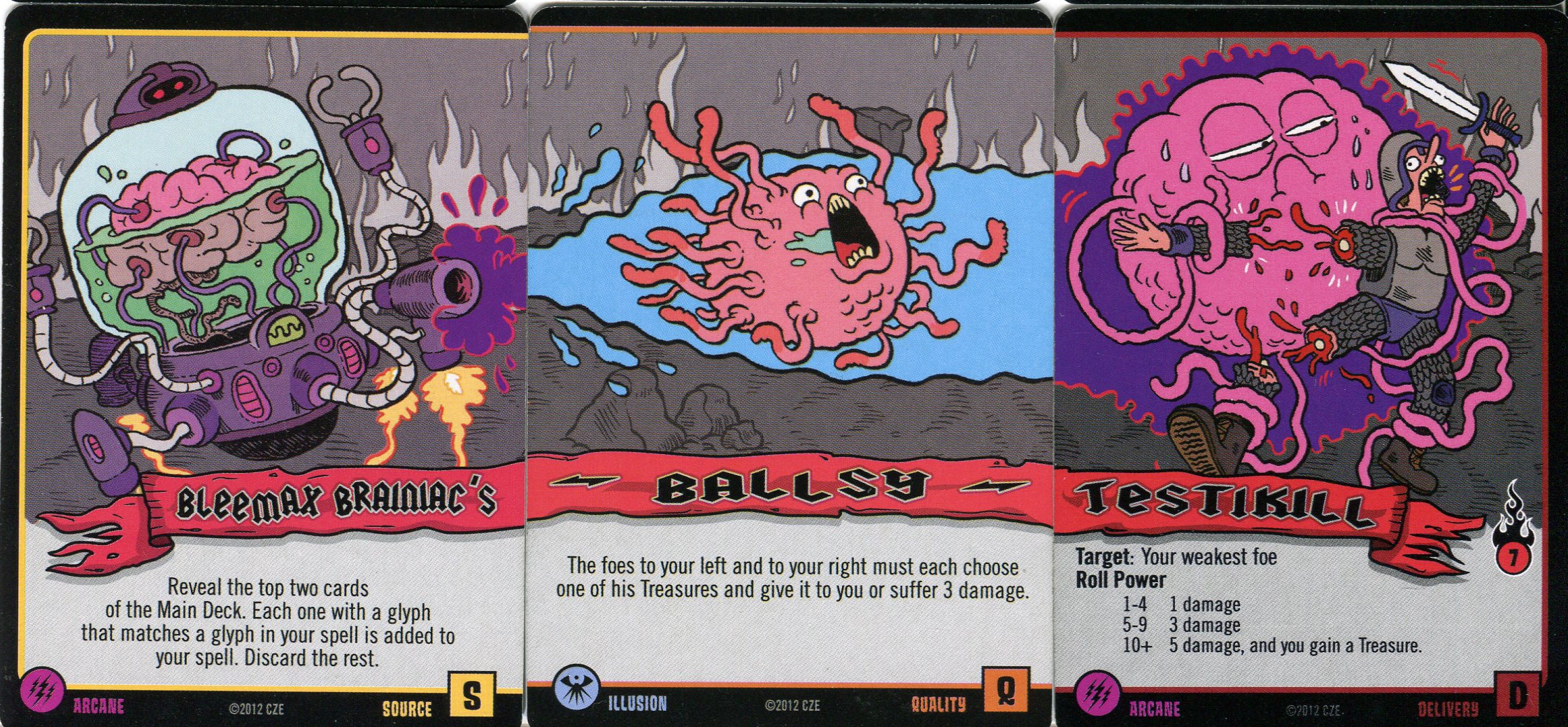 This game knows no limits, and is guaranteed to bring forth laughs from all participants. Choose your spells wisely, and make sure to announce them in your best Wizardly Voice, because who knows if you will live to see the end of the battle, to collect the treasure, and to be crowed the Best Wizard In Town.

Have you played this game yet and unleashed your inner wizard?