On one of my many sleepless nights (those who follow me on Twitter will be well aware of them) in November, I decided to have a go at creating a RWBY original character. 
The first thing I wanted to come up with was a name. So, keeping with RWBY lore, I looked at colours, flowers and plants to try and come up with something. I stumbled across "Miscanthus" a type of flowering grass. It means Silvergrass. Different varieties have different hues but it gave me a good basis in green, cream, red and black. Incidentally, Miscanthus is sometimes referred to as Maidens Hair which just made it fit a bit more. Having that as a starting point I needed a first name and I plumbed for "Reed" both because it's relation to grass plants and because it means red it work with the colours the plant gave me.
With a name sorted I wanted to nail down the basic colour palette. And this is what I came up with.
The plant colours really helped with this. I absolutely wanted the red after choosing his first name and I chose a claret because of a) it's closeness to the original plant but also I want a deep rich colour to counter the next choice - sage. I chose Sage because I wanted a 'silvery-green' but wanted to lean more towards green than sliver and defiantly not a cream. Ebony make sense for me, some of the plant variants go to a dark almost black towards the roots and in my head having something like that would work well with costuming.
This lead me to an emblem and being the wannabe creative I am I opened up Photoshop and messed around to come up with this:
I think it's fairly obvious where inspiration came from.
Next, I wanted to come up with a semblance. This was probably the trickiest part for me because it's pretty open to where you can go with it. I wanted something cool and powerful but not OP and not something that would do damage to another person. So, I went looking for inspiration and I found it almost immediately and without really looking. I clicked back to my browser, which still had pictures of Miscanthus up and saw it being whipped around in the wind, so that's how I came up with the "Wind Walker" semblance. And here it is: 
able to freely move with the wind. Useful for disengaging from a fight or if fighting someone who can harness the wind. However, it is limited meaning that using it to travel long distances would be impractical.
Now that I had this in place I wanted to do fighting style and weapon. I wanted something sort of hidden. Not overtly a weapon but powerful and versatile. So I set about finding something fit that and I stumbled my way towards cane-swords. Now, anyone who played Assassin's Creed Syndicate will be very aware of cane-swords and even if you're not the concept is very simple - it's a blade hidden in a walking cane. This is a cane-sword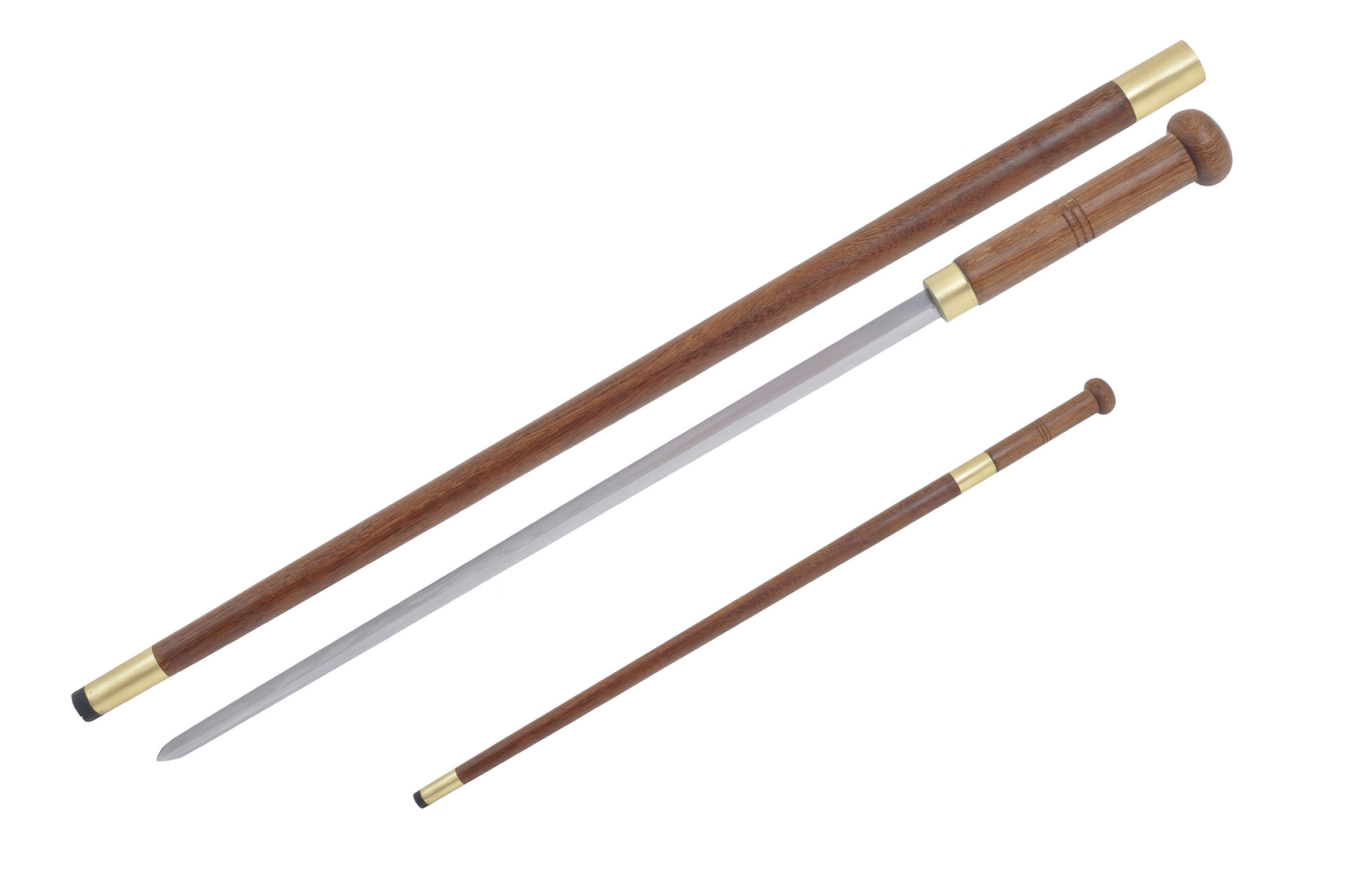 So I decided that the cane-sword would be my basic weapon shape, easy enough, but before I went into more detail with the weapon I wanted to work out how he'd use it so I could then modify off of that starting point. I went back to Assassin's Creed with this, not for style of fighting but temperament. I guess that's the right word. Anyway, when I fight in the open in AC I go by the defend, defend, defend, defend, counter school of thought. Patiently waiting for that moment to strike. I thought this would fit well and as the old adage goes 'fools rush in'.
I knew, therefore, that I'd wanted Reed to be able to defend and hold off attacks. Now a cane can do that but it's very close range and I wanted to give Reed something to push his attackers out a little more so I made the cane telescopic so it could extended into a full staff. You're probably thinking "why doesn't he defend with the blade" and it's a good question. I wanted the blade to be his attack. Defend, defend, defend, blade flies out counter attack. To that end I wanted to add dust abilities to the blade so a slash of it could release a dust effect. And of course no RWBY weapon can exists with a gun so there's one in the grip.

Oh and a weapon name? I went with 'Winds of Fortune'
At this point, I knew I didn't want to nail down which Kingdom Reed came from. I wanted that to be a bit up in the air because I knew later down the road I'd want to commission an artist to bring him to life and thought it would give more freedom to the artist if they didn't have to stick to the Oriental influences of Mistral, the European ones of Vale or the high tech military of Atlas. I did though have some ideas on a look.
I wanted something that could translate into armour without trying too hard so I went with biker jeans.
I knew I wanted a long coat of some kind basically because I knew how cool it would look whilst using his semblance and with his fighting style.

And. Because it's me that lion mane of hair - thank you Jason Momoa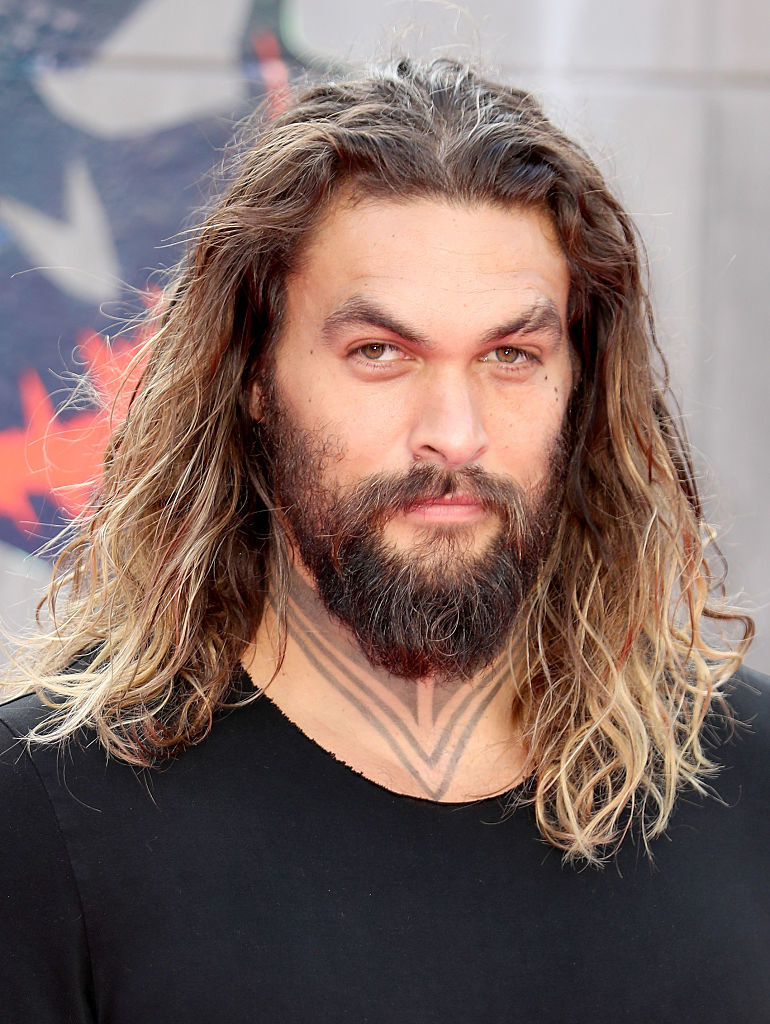 This is, in essence, what I gave to @Gaelfox in January when I commissioned her to bring Reed to life. She did an amazing job and here he is:
Based on what I gave her, I couldn't have asked for more and the direction she's taken Reed in has made me finally decide on which Kingdom he comes from - it's Vacuo.
I'm so happy with how this turned out and I'm glad I chose Reed to be the next piece I commissioned from a community artist. Now I can dream of some crazy cosplayer deciding to pop up at RTX London as Reed Miscanthus