I did it!! I finished my first summer semester. Well, kind of, I have three exams the next three days.




Not completely applicable, but oh-so-sexy: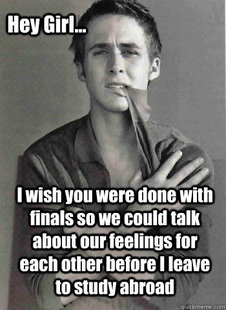 Have y'all seen Drive? That's a great movie.

On another procrastinatingly great point (yes I know that's not a word), I saw Abraham Lincoln, Vampire Hunter recently. It's exactly what I expected, so I was very impressed. It's worth a go if you buy a bucket of beer and take it into the theater.

My last final is Wednesday, and my new classes start Thursday. I just have to keep telling myself it will be worth it a year from now.............




Okay, fine. Bye guys. Hope you RTXers had fun!