We're in the RTX homestretch now, almost exactly three weeks out from doors opening at the ACC in Austin and I couldn't be more excited! This year is my 7th straight trip down to Austin, and I am doing something totally new this year: showing off my woodburnings! I'll be at the Community Corner on Sunday July 7th at 3 pm showing all of these burnings!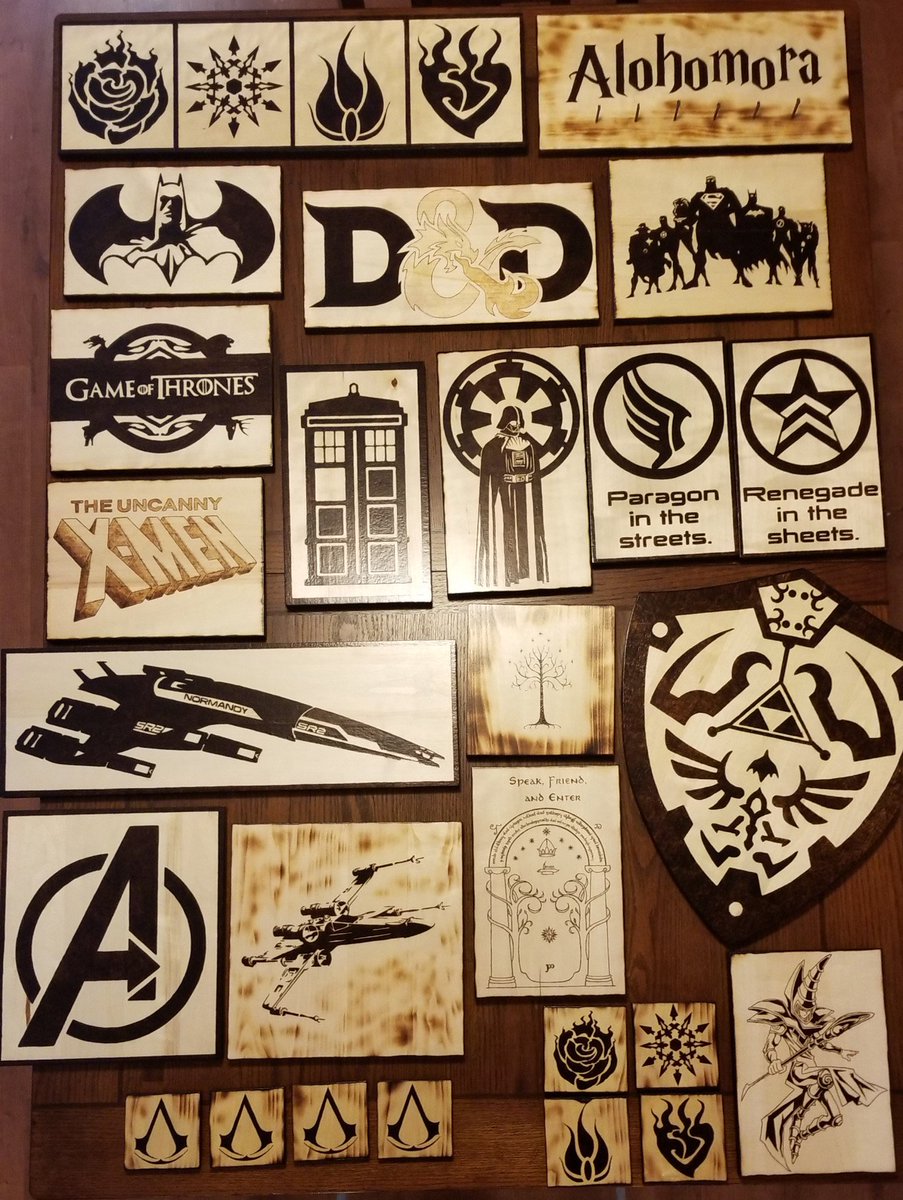 As well as these two that I added after the above photo was taken: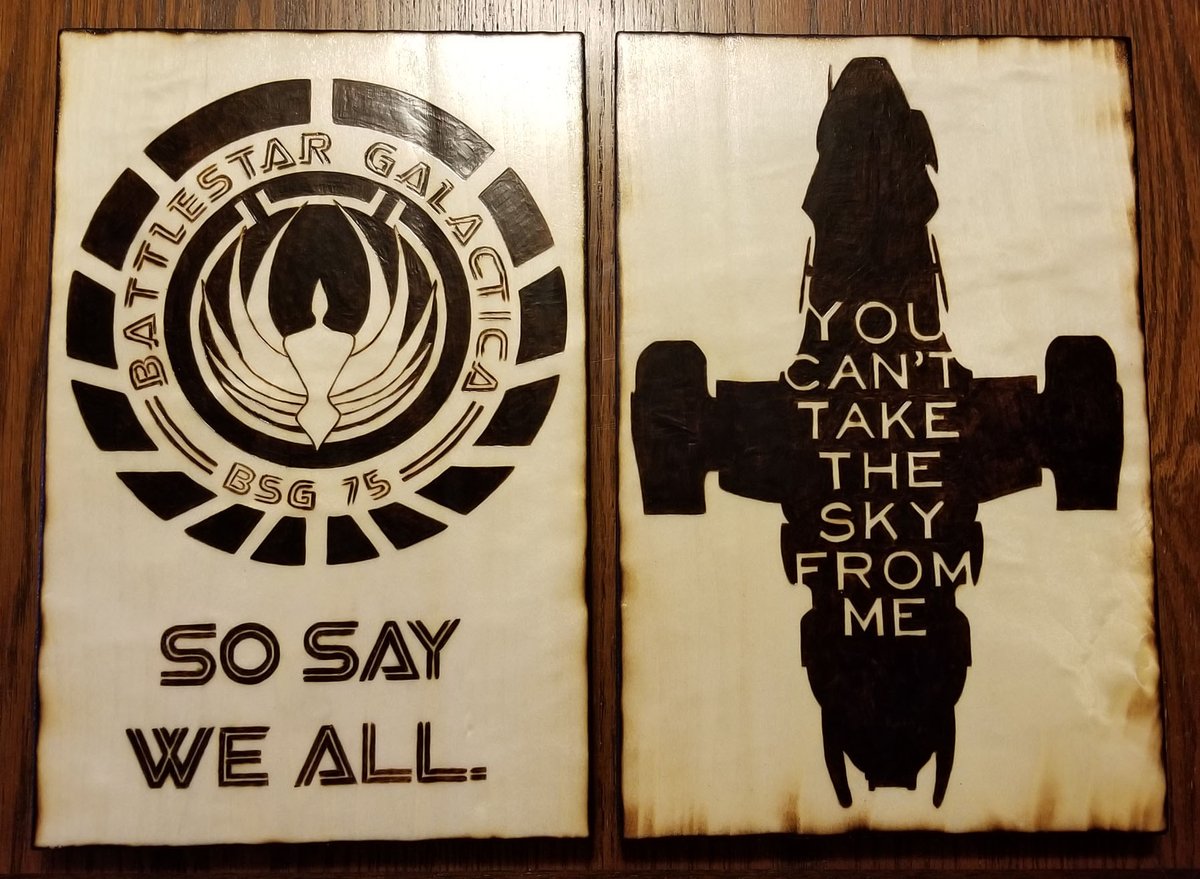 It's the first time I've ever shown off my woodburnings in person at a convention or craft booth, so I'm really excited, and a little nervous well. But I think it's going to go pretty good.
Speaking of good, I have now 100% wrapped up the charity stream I did last month, and the #CureForCrohns 2.0 stream finished with a final tally of $1,270 for the Crohn's and Colitis Foundation of America!

Been a really awesome spring so far, minus some not super insignifcant car and dental expenses, but damn if I'm not excited for summer and RTX to get here!