Got me a new toy: Yugo M92 pistol.
Had a spare Ultimak M1-B rail, so I dremeled, filed, and throated it to properly fit the shorter piston.
M1-B next to the m92 original gas tube: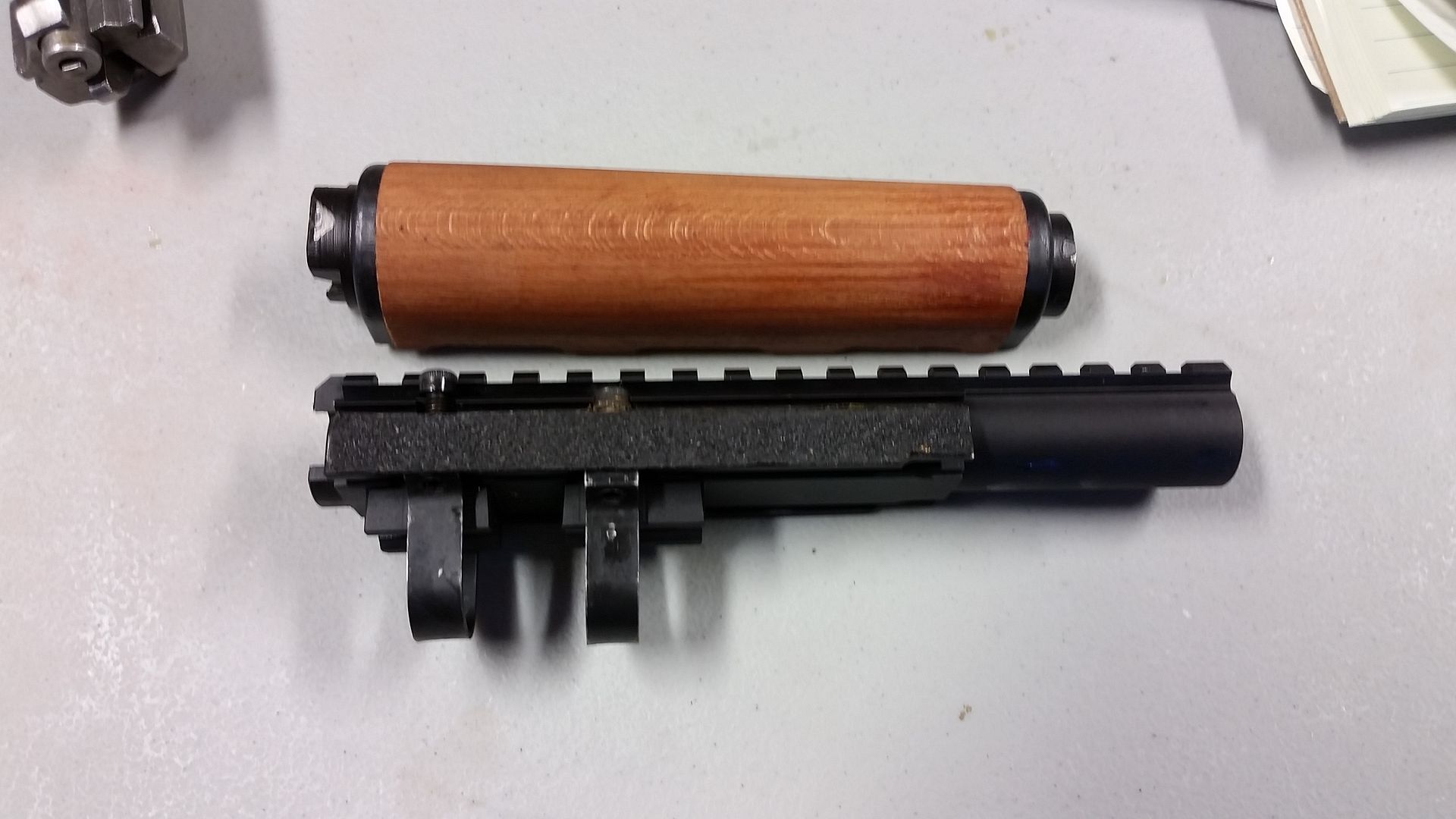 Dremeled, filed, and throated.
Had a few other spare parts: Hogue AK grip and an SB15 brace. I bought an AK hinge from Stormwerks, and because I'm apprehensive about tapping and drilling a new firearm, I bought a grip adapter and mounted the folder to that. Adapter is a whopping 7 or 8 oz, it's significant.
Here's everything mounted.
7.5 lbs unloaded and no magazine. Hefty for what it is. I eventually want to replace the SB15 for the lighter Shockwave blade, which should drop it down to just under 7. If I ever get brave enough, mounting the hinge directly to the rear should get me closer to the 6.5 lb range.