After a hugely successful After Party for last year's RTX London, I've decided that RTUK are gonna run not one, not three, but TWO parties this year!
Our Community After Party is making a return to the Secret Weapon bar in Stratford on the Sunday evening. There'll be a smaller charity raffle, but a Mario Kart tournament will help fill the night, along with Rooster Teeth and RWBY themed drinks as well as a music playlist put together by RT Radio!
But even before RTX begins, we're taking to the Thames on a floating nightclub for a beach party themed Boat Party! Floral patters, leis, hula skirts and for anyone brave enough, maybe even swimsuits!
Tickets for our RTX London parties are launching next week! You'll have multiple chances to snag your tickets (up to 2 tickets in one transaction) for our community events! See the dates and times below and set your reminders!
All profits from both parties directly support the work of our friends at Special Effect!
Batch 1 - 25/06 13:30 
Batch 2 - 27/06 20:00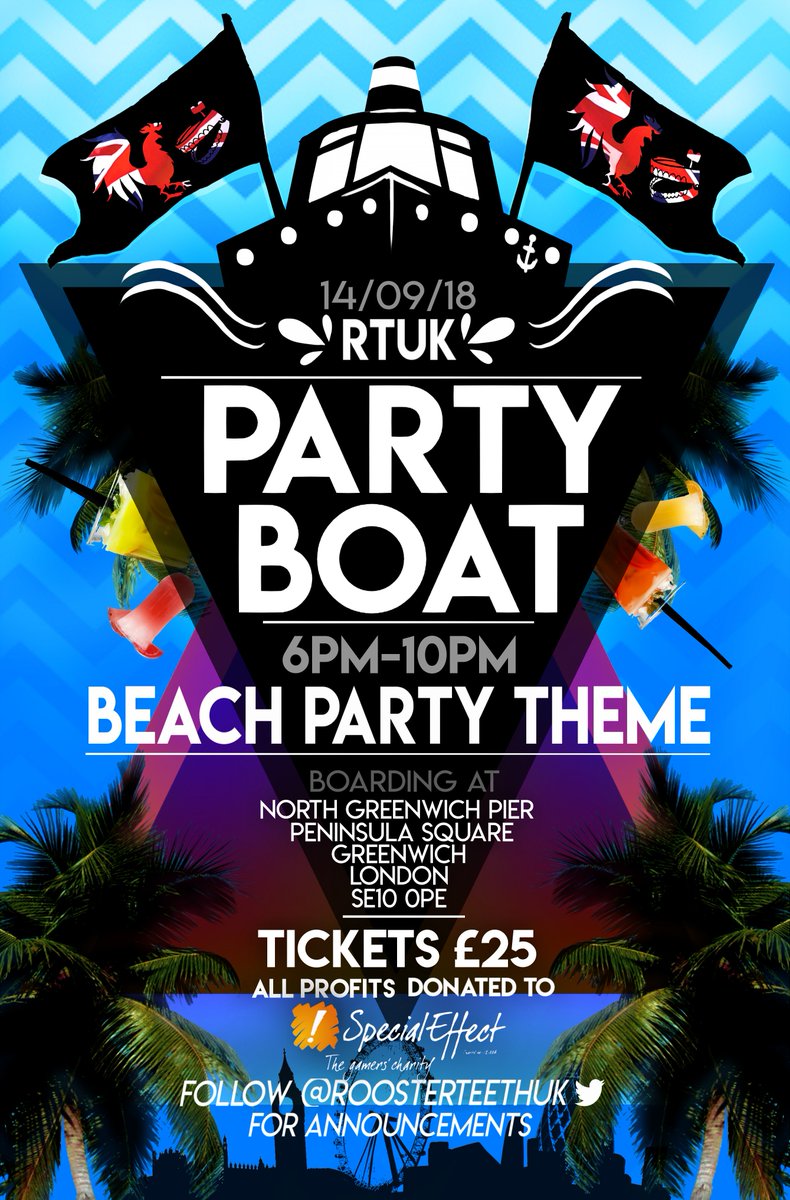 RTX London - Community After Party
Batch 1 - 26/06 13:30
Batch 2 - 28/06 20:00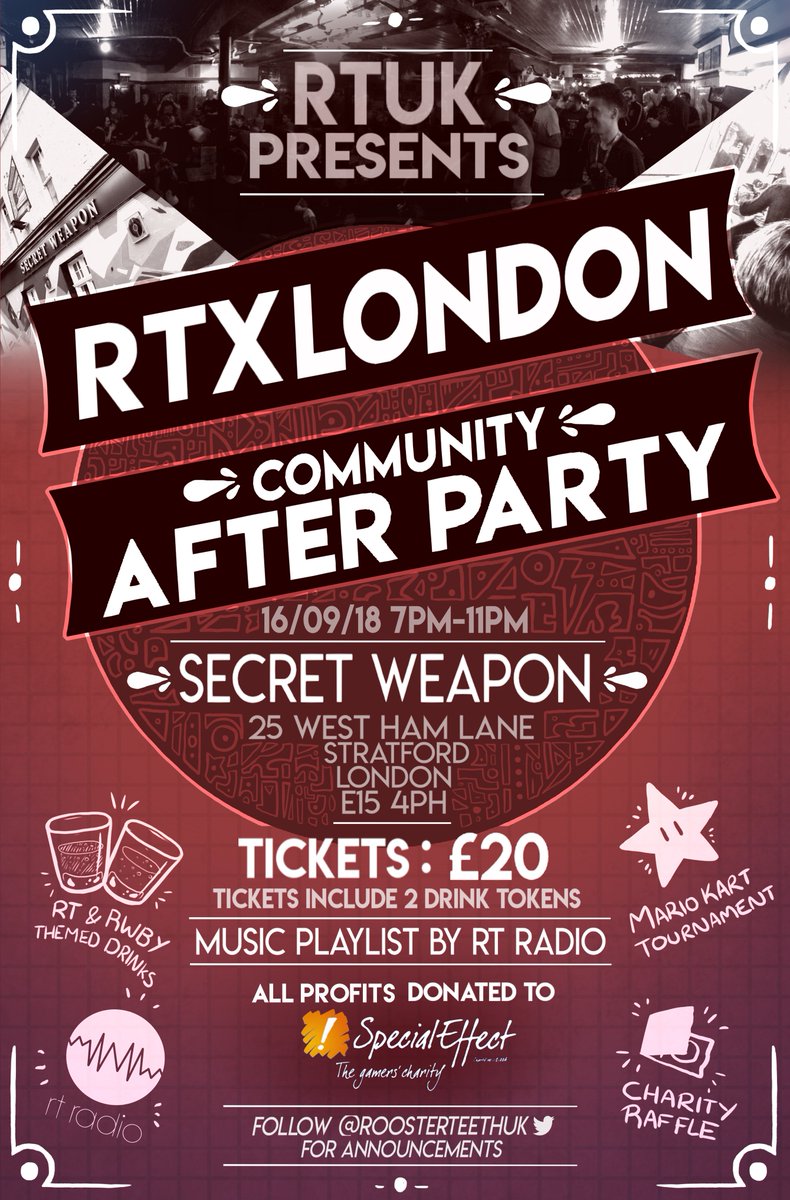 Any questions on either event? Ask away!