Had a pretty good one this year. Though all my money has vanished as a result. Totally worth it. The kids wanted a pet, but we didn't want a dog, and Jennifer is allergic to cats. So Santa brought them some fish, and they were very excited.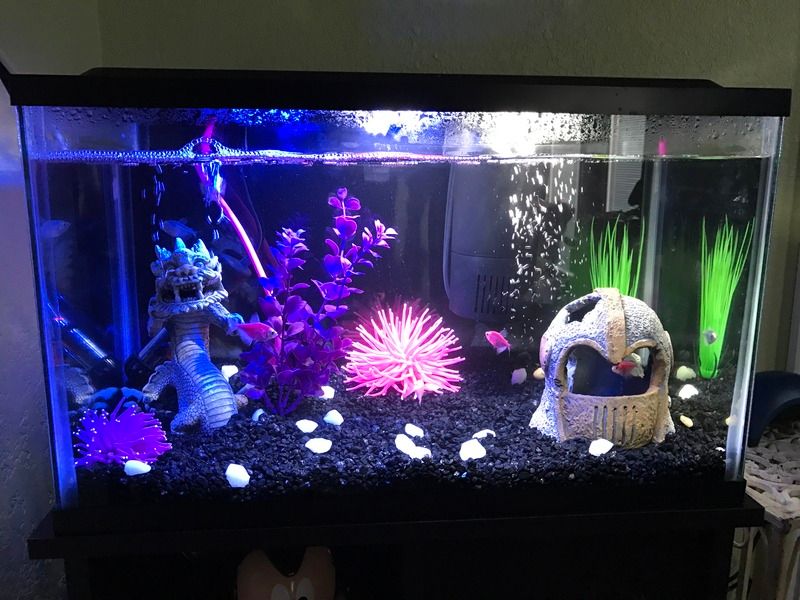 We have 6 GloFish, and a Betta named Alpha. And, as you can see, there's a dragon who breathes bubbles. I think he's my favorite.
Ash got the infamous Chewbacca mask, which he immediately fell in love with, even moreso than his new 2DS I think: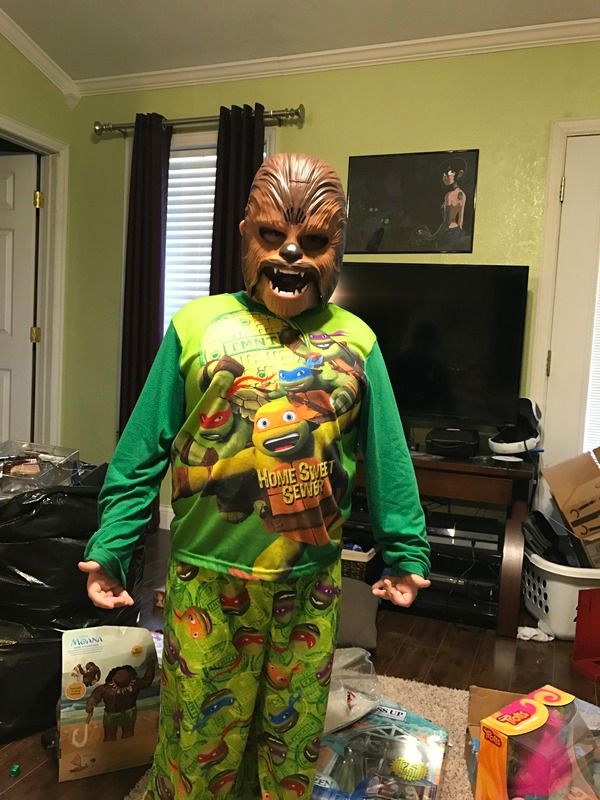 And Kairi got Naga from Legend of Korra to go with the Appa she got last year: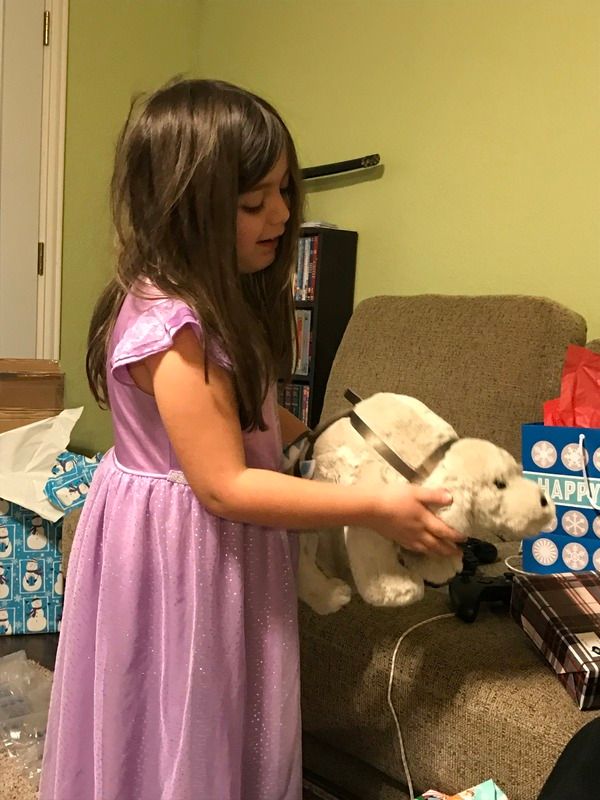 It was adorable when she introduced them to each other.
Jennifer mostly got Skylanders and LEGO Dimensions stuff. I don't particularly like Skylanders, but she wanted the new game. So I got her the game, and, since I knew that would mean I'd have to play, I also got her the character figures for Crash Bandicoot and Dr. Cortex to give me some palatable options. Because if I'm going to play Skylanders, I'm going to be awesome at least. 
And for me it was a Mistborn Christmas. I got the signed, numbered leatherbound Mistborn to go with last year's Elantris:
Unbelievable lovely book, and in addition I got a couple of framed prints to go with it:
First Vin:
And then a map of The Final Empire:
I've got this weird love for maps of the worlds from fantasy books. I've already got a couple hanging up from Jim Butcher's Codex Alera and Cinder Spires series. So this will go nicely with those. Speaking of Jim Butcher, I got one more framed print for Christmas, using art from the upcoming Dresden Files cooperative card game:
Very dramatic image of Michael being a badass. Limited to 100 copies, mine is 3/100. @jedipoet @CapDac whatcha think? Had to think of some people who'd read the books to tag :D
Then we had to go to do Christmas at Jennifer's parents' house, which takes forever because of their present opening traditions. The house is filled with presents, sorted in no way. People take turns opening from oldest to youngest. That means the oldest sibling digs through the presents until finding one for dad. Dad opens while everyone watches. Then after the present has been properly appreciated, oldest sibling goes back and finds one for mom. Then himself, then next sibling, etc. etc. We were seriously doing nothing but opening things from 8 until after 11. That being said, they gave me a 4K bluray player to go with the new 4K TV we bought on Black Friday. So that was awesome.
Anyway, what cool stuff did you guys get? And what Christmas traditions did you partake of?