Now we have definitive proof that hunting wild game and warlords with superior firepower is a great recipe for how to have a great time.

WHAT THE GAME DOES WELL

If you don't count Far Cry 3: Blood Dragon (which as we all know was technically a stand alone expansion), this is the first full Far Cry Game I have played. I can't tell you how good the Far Cry series is as a whole, but I can tell you that Far Cry 4 is a really good game and is totally worth playing even if you have little familiarity with the franchise.

The speed at which your character moves onscreen is very fast for a first-person shooter. It may move a bit too fast for some people, but those people are just old. Full Disclosure: I was one of those old people complaining about how fast the game was, but then I totally got used to the swiftness after not too much playtime and it is a positive feature of the game.

The world you explore is gorgeous and gigantic. It rivals games like Skyrim in the size of the area they create for you to explore. The game does a great job of making all the places you visit in the game feel "lived-in.'

If you like to get your moneys worth by putting in a lot of man hours to finish all that a game has to offer, you will not be disappointed. There's enough variety in missions and side quests too so that all the action remains pretty fresh throughout.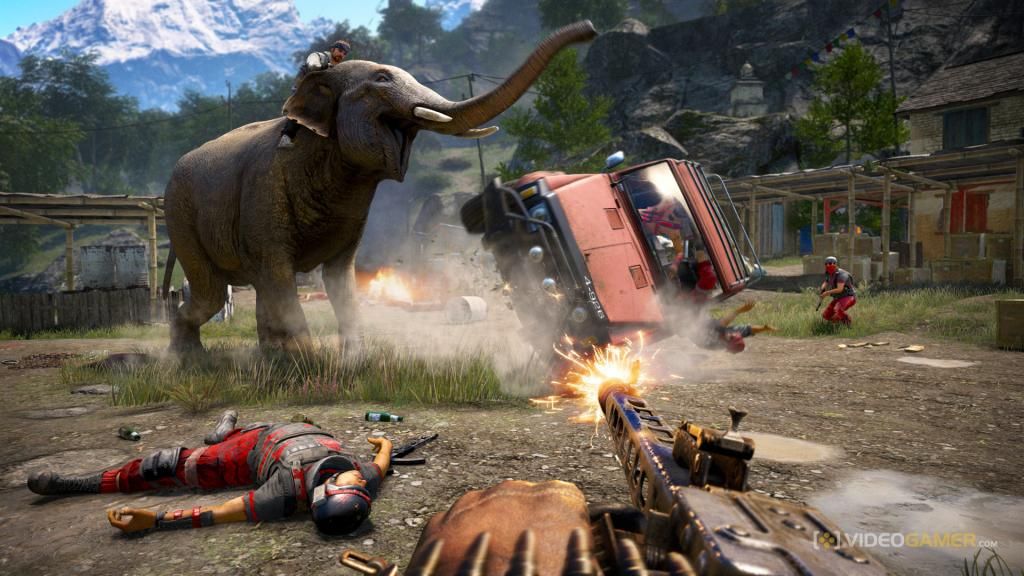 WHAT THE GAME DOES EVEN BETTER

You can jump of any cliffs and travel some decent distance by using a parachute suit. It's the greatest combination of parachutes and clothing since MC Hammers parachute pants ruled the beginning period of the 1990's.

Honey Badgers are in the game and are always looking to attack, because as we know, they don't give a fuck.

There are some great trippy action sequences that look like those old psychedelic Beatles cartoons. Theses scenes are just like those times when your on LSD and you run around shooting strangers with machine guns because you are convinced they are possessed by the devil... which I have never done. Yes, that's right, I've never done that. These aren't the droids you're looking for, move along.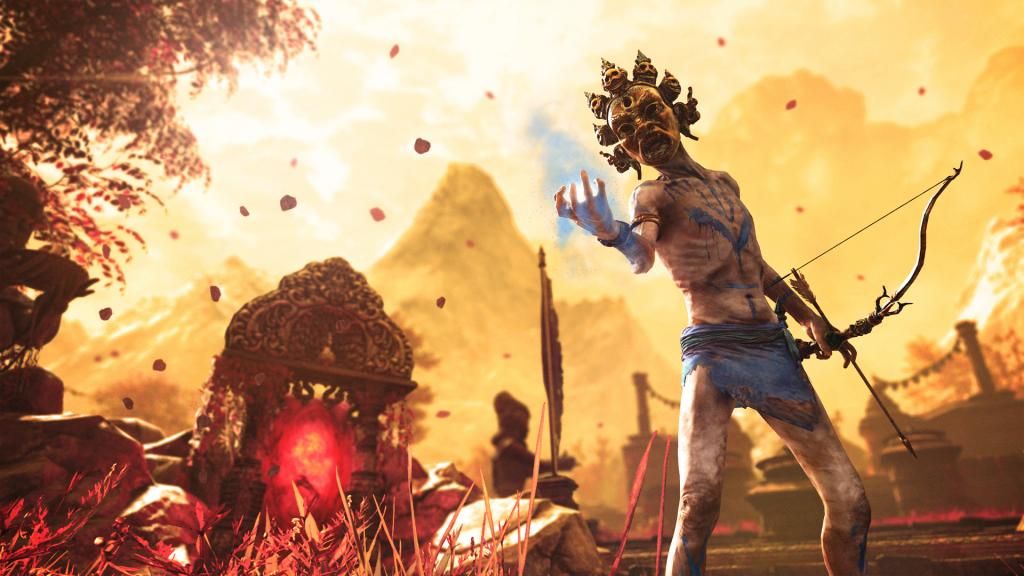 WHAT THE GAME COULD HAVE IMPROVED

Hunting animals is a pretty big part of the game and for the most part it is fun, but my god it can get so difficult, especially with the really small animals. They move so fast and are so tiny that it can get really difficult to line them up and put an end to their annoyance. It is a funny quirk of the game where you may not have too much trouble taking on entire platoons of mercenary soldiers, but will then quickly succumb to the relentless ankle bites from the honey badger.

The driving in the game feels different then what you are usually accustomed to with first-person shooters. In the beginning I found it almost impossible to go off-roading without hitting every other tree in the countryside. I really didn't like it at first, but eventually I figured it out. The driving isn't a really strong selling point of the game, but it's not so bad that it interferes with the game play.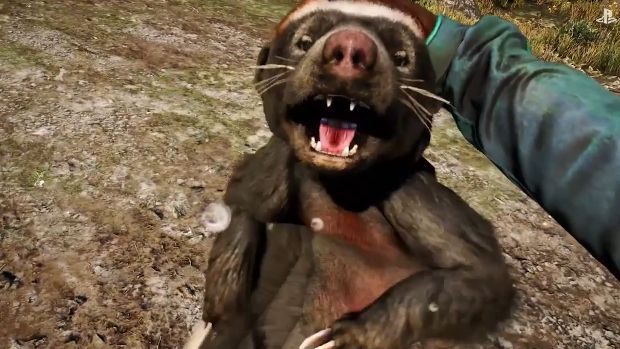 OVERALL

Far Cry 4 is one of the best and most enjoyable shooters of 2014. The game looks great and doesn't have very many issues. This is a must play for people that like open worlds and fast paced first person shooting.

9/10