So there was a theory for a while that a kid wearing a Iron Man mask who stands up to one of the hammer bots was actually Peter Parker. Which was a fun theory since the Stark Expo took place in Queens but I did not think much of it at the time.
Fast forward to now and Tom Holland in a interview confirmed that it was in fact Peter Parker.
Heres a bit form the article:
"It is Peter Parker," Spider-Man: Homecoming star Tom Holland told The Huffington Post.

"I can confirm that as of today," Holland continued. "I literally had a conversation with [Marvel Studios president] Kevin Feige only 20 minutes ago. Maybe I've just done a big, old spoiler, but it's out there now. It's cool. I like the idea that Peter Parker has been in the universe since the beginning."

If you want to read more its up on I09.
Edit:
Well the story got updated with some new info that makes it less confirmed. here's the new Tom Holland quote:
It's funny, I literally had a conversation with Kevin like 20 minutes before [The Huffington Post] interview and he didn't confirm it, I took it upon myself just because I thought it would be a good story and it's exploded.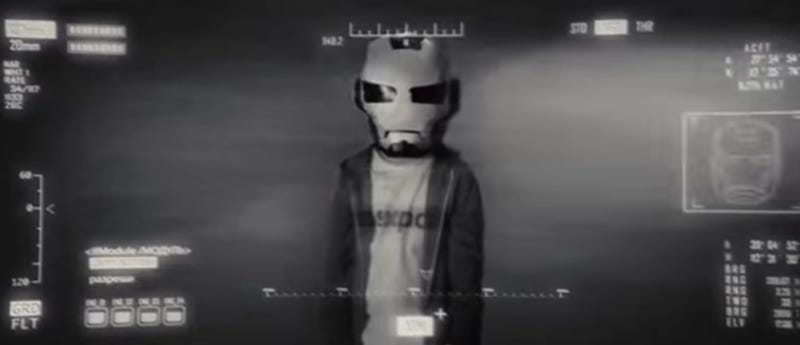 There was a interview with Kevin Feige that confirmed the exitance of a other big Spiderman Character in the MCU but since the interview refers to something that happens in homecoming I will not talk about who it is. If you do wanna know and spoil yourself on a easter egg in the movie I09 once again got you covered.