I'm sure no one is going to read this, but I wanted to put this on here. Check out what I did a few weeks ago!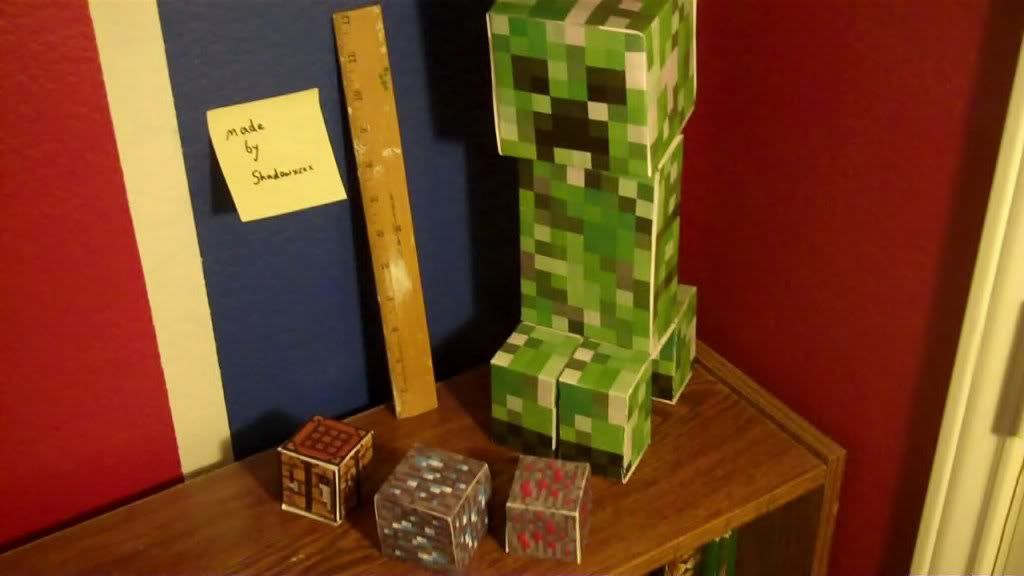 This is my home made, paper creeper compared to a 1 foot ruler.

Creeper Dimensions:

Measures about 13.25 feet tall.

Head is a cube with measurements of 4x4x4 inches .

Body is 6 inches tall, 4 inches across, and 2 inches thick.

Feet are 3 inches high, 2 inches across, 2 inches thick.

Volume is 160 cubed inches.