Guinea Pig Post-Op
So as a follow-up to my last journal (and for the people who didn't get a play-by-play on Twitter), I took Grayson to the vet yesterday instead of doing it today. I realized that I had a huge nursing skill day/mock code today and wouldn't be able to make my appointment, so I called every vet's office in town to see if they had an opening. Luckily, there was a really lovely receptionist who actually asked the doctor if she could take us, and Grayson and I rushed off to the office as soon as we got the ok.
Here we are waiting to get weighed (1.5lbs)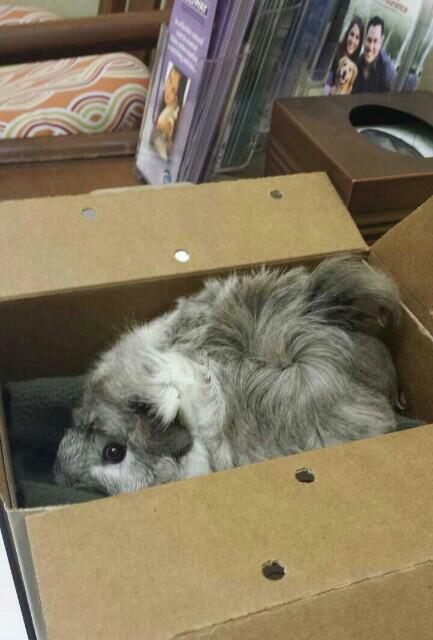 The doctor came in and saw him, said he needed surgery, and rushed out of the check-up room. She came in about 10 seconds later to ...