(sorry James, I'm going to hog this for a second) For those of you who missed it, James' entry is here

Oh Burnie, of course we aren't "shutting up now". You've enabled us, and given us something to gloat over. In unrelated news, I'm starting a petition to get Firefly back on the air.

You guys are great. But with the addition of Barb, I can finally say I would bang one of you.

Here's what I love about Barb (or after an un-ladylike amount of alcohol was consumed, Babr)

She's been here since the beginning. Do you remember top members? Barb was ALWAYS up there. This could have been from the usual tactics (i.e. posting whoure-ish photos) but no. Barb has always remained classy, honest, and true to herself. Even when bored and angry people had too much time on their hands and decided to harangue and bother her, she brushed it off and stayed on the site. She could have taken her toys and gone home.

But she stayed out of love, stuck to her guns, and grew into one of the most beautiful people I know. I am so glad I met her, and I'm so glad she stuck around.

This segues nicely into what else I adore about Barb. She puts up with the…well there really is no way to say this nicely. But you know those guys who won't get the hint that you reeeeeeally don't want to talk them?

You're all picturing one right now. Yeah, that guy.

Barb would talk to him/her, get to know him/her, and be so overwhelmingly awesome and kind that you would feel like a jerk for even THINKING about ignoring them.

She is kind and welcoming and has the biggest heart. As Burnie mentioned, she is a staple of the RvBTO crew. I was blown away by how naturally she made everyone relax and enjoy themselves at the Ram and the Rye, making a point to talk to each person, and get everyone to laugh (or frown).

She instigates community tinychats, and brings the party to other events and group gatherings (sometimes with the help of Gin). One of my fondest memories during first year University (oh god that was 4 years ago) was talking on LNJJ during the buttcast with her and Jeff.

Which bring up another point. You are an exceptionally funny company, and the level of brevity and humour (yes, with a u, you hired a Canuck, this is your problem now) you present each and every day is fantastic.

Barb is an exceptionally funny person: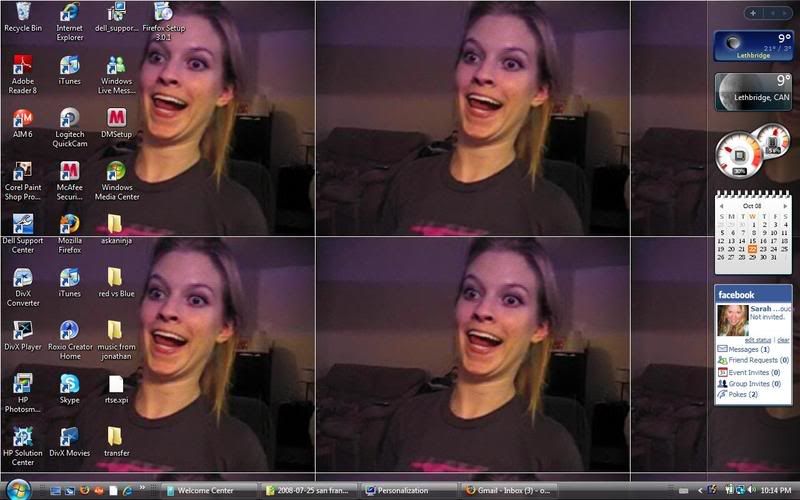 (this was my wallpaper for 3 months)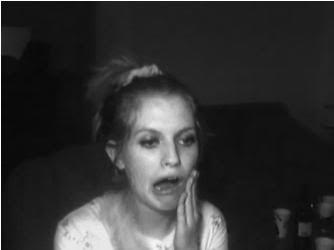 This was during a late night skype conversation; I believe the topic discussed was "Pizza butts". I was crying I was laughing so hard.

Each and every time I talk to Barb, I'm floored by what a positive and energetic person she is. She absolutely adores your company, and each of the people in it. I have no doubt she's going to throw herself whole-heartedly into getting the community to it's maximun potential.

Barb, Canada is sad to see you go,
But we are all so, so happy to see you accomplish your dreams.

It means the world to me that we have grown up on here together, and I can't wait to see what the future holds.




Love,
Sarah