MADHERO: The day is finally here. Summer movie season has officially begun. Yes I know Avengers came out not too long ago, but its releasing late April makes its summer movie status debatable, but that's just semantics. We've got quite the stacked list of movies, including a video game movie that might actually be good? Who knows, besides all of us since we saw it.

LARRY: Time for da summahhhhh
STICKMAN: It's literal seasons not semantics, HEELLLLOOOO.
MADHERO: Who am I to argue with mother nature? Whatever the case, we might be witness to something extraordinary, and I'm not just talking about the no doubt great set pieces in John Wick 3. Its gonna be a biggun, because a lot chose to happen this week
STICKMAN: John Wick gets his first Pokemon, it's a BUSY WEEK.
LARRY: Man who knew Keanu Reeves and Charmander went so well together? Cuz they're both about FIREPOWER. Ayoooooooo
MADHERO: He's obviously more a Growlithe type, but anyway
NEWS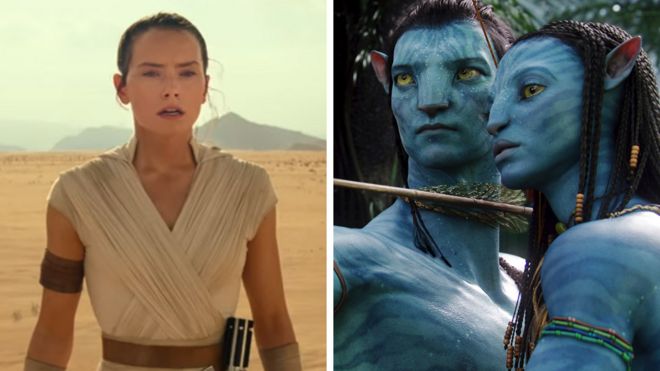 Looks like Disney is now on the warpath. After successfully buying 20th Century Fox and making big bucks on Endgame, Disney just recently revealed a whole slew of release dates for their most popular franchises....and Avatar. Yes, the four Avatar sequels are still happening (somehow), and Disney plans on shooting them out full stop beginning in 2021, with a new sequel being released every other Christmas. I guess it's better than........everyyyy Christmassss? And to top that off, beginning in 2022, we will see a new trilogy of Star Wars film, with each installment released every other year. That means Star Wars and Avatar will swap years for the next seven. fucking. years. Christ, talk about media saturation. Despite the hiatus both of these franchises will have had at this point, the very thought of this sounds nuts. And I don't think it's gonna work. But it probably will. Shit.
In other news, Marvel will pump out two new flicks in 2021 and three new ones in 2022, supposedly all of the Phase 4 projects we discussed during our Spoiler Review for Endgame. Disney will also be jamming out more of those despicable live action projects during those two years, eight in total. Fucking jinkies. Oh, but fear not!! AT LEAST THE KINGSMAN PREQUEL IS STILL HAPPENING. Oh, and The New Mutants release date has been pushed. Again. Fuck, man. I need a nap after all that.
STICKMAN: Killllll meeeeee.
MADHERO: Man, I remember when 2022 felt like a lifetime away and now we're talking about all the way forward to 2027. Time is weird
LARRY: So weird. I dunno if I'm even gonna be alive by 2027.
STICKMAN: I remember when 2020 felt a lifetime away. But yeah...this shit...oy. Star Wars and Avatar taking turns ruining Christmas for me....very little animated output....so many god damn sequels and live action remakes. AAAAAAH.
MADHERO: Its not just going to be live action remakes, cause I don't think Disney has that many animated movies to remake, but a large part of them will be probably. I guess a 3 year break is gonna be nice for Star Wars. Avatar tho.... its now gonna be 12 years after the first one
LARRY: I hope that's the Johnson trilogy. At least he'll surprise us.
MADHERO: As we've learned, Benioff and Weiss are very much capable of surprising even if its unjustified
STICKMAN: Poor FOX, also...I mean, this isn't a concrete slate that will never be added to...but damn if it's lacking in grand plans for their new assets.
MADHERO: I don't think FOX has as much big franchise stuff planned besides Avatar so that's probably something more in development, but it was pretty lacking on that front. As for the MCU,  I'm surprised there's gonna be at least one year where we only get 2, but anything can change on that front
STICKMAN: I'm sure I'll be excited for the Marvel stuff, and I'm sure not all of the live action output will be poor...but damn if this isn't a depressing roster.
LARRY: It is absolutely depressing. I saw barely any new announcements or new blood. It's pretty disappointing.
STICKMAN: Also if one of those live action Disney films isn't TRON 3 I'M GONNNNAAA SHIT MY PAAAAANNTS
Its rare when we all can all unite as a people and proceed to thoroughly dunk on something. We just had the whole thing going on with ProJared, but before all that, we had a collective sense of unity regarding the design of Sonic the Hedgehog in his live action debut. The teases did not instill confidence, and now that we finally see him in full glory(?) its even worse than expected. From his weird gross white hands, his weird looking legs and TEETH! There's something truly unpleasant about this redesign. The trailer itself, set for some reason to Coolio's Gangster's Paradise (cause Sonic is gangsta?) isn't much better, looking like a rather generic kids film, with Jim Carrey as Robotnik back in full wack 90's mode the one real highlight if you're into that sort of thing.
Despite being something that everyone saw coming, the reaction to the design was fierce. So fierce in fact that director Jeff Fowler has stated that they'll be tweaking Sonic's design before the film's release in November. While some welcomed this, there's also been a backlash to what this will mean for the animators, many of whom probably knew this design wouldn't be received well and will now work overtime to fix. We have no clue what that redesign will look like, so I guess we'll have to wait till then.
LARRY: Um.......meow?
MADHERO: AHHHHH! THE TEETH
LARRY: Ahhhhhh the fucking legs.
STICKMAN: There's a whole lotta AAAAAAAAAH with this trailer. This really is what we all feared Detective Pikachu would be. And all knew Sonic would be...because it's Sonic, they always fuck it up.
LARRY: At least Jim Carrey is bringin the goods.
MADHERO: Its definitely Jim Carrey in full wacky mode, which feels like it has been a while. But he can only do so much when the rest looks pretty generic and bad
LARRY: I'm just happy he's having a fun time. Cuz clearly nobody else is. Even Sonic's voice sounds pretty bad. It sounds like a teenager who just hit puberty.
MADHERO: Damn. No need to drag Ben Schwartz like that. It sounded alright and I'm not gonna blame him for anything
LARRY: But hey guyssssss paramount ringssssss. They gettttt the franchiseeesseee. Righttttt!???!??
STICKMAN: Teleportation rings. Just like...in the...game.
STICKMAN: Gotta go fast...back to the drawing board to redesign Sonic.
MADHERO: I feel for all the VFX animators working overtime for something they probably knew was off. Sega and Sonic Team have been really distancing themselves from this, which is never the best of signs.
LARRY: I love how they commit to this design despite the backlash for the last several months with the poster and leaked shit, and then they say they're gonna redesign it, and now everyone's like "NO NOW WE CANT LAUGH AT IT"
MADHERO: Ehhh, we all had a pretty good laugh at their expense, which has been 90% of Sonic's career since at least 2003
STICKMAN: Dang. Where's TAILS.
LARRY: KnUcKlES
MADHERO: Give me Knuckles' 4 headed dong and I'll might just go and see it
STICKMAN: Now we're talking.
NEW SPIDER-MAN: FAR FROM HOME TRAILER SHOWS US A POST-ENDGAME MCU
WARNING: ENDGAME SPOILERS AHEAD
Alright, so we don't often do second trailers on Screwvies,  it's rare that another trailer will show us enough to warrant more discussion. HOWEVER, the 3rd second Spider-Man movie of the last 20 years is in an especially interesting position, as it follows up the events of Avengers Endgame. If you've seen that film (And I hope you have if you're reading this, because last SPOILER WARNING), you'll know there's some significant narrative turns ...and this second trailer for Far from Home reveals the post-Endgame context to the narrative beats eluded to initially in its first.
The main takeaway is that a lot of this film, at least for Peter's arc, is dealing with the death of Tony Stark. 
In general the film seems to be dealing with the loss of Iron Man as a hero and a person, with Peter wondering if its his responsibility (Aahh?) to take on his role. Also of note is a scene between Peter, Nick Fury and ol' fishbowl himself, Mysterio, who drops a likely deceptive, but potentially gamechanging bit of info...that he comes from another reality, suggesting the reality snapping, time traveling events of Endgame may have led to the splintering of a multiverse of Marvel worlds. Of course, given such a big 'reveal' is dropped in the trailer? I'm assuming its deception on Mysterio's behalf, but who knows at this point. Comparing the two different trailers for Far From Home, it's interesting to see how much weight the context of its post-Endgame setting adds.
MADHERO: Alright, place your bets: Is Mysterio telling the truth here or not, cause that's quite the bomb to throw on us while we're still grieving
STICKMAN: Mysterio is a liar, his pants may also be on fire.
LARRY: He could very well still by lying. His plan is probably just much more elaborate than we all expected
STICKMAN: We'll need to see some leaked POP Vinyls and LEGO to know what's going on for sure.
MADHERO: Its weird, cause right now its very much pushing this idea of Mysterio being a goody, but all Spidey media has portrayed as one of Spidey's most famous baddies.
LARRY: Well, the MCU has never really given a shit about that have they lol. No disrespect to them, just the facts. Thanos used to wanna fuck Death and it's nowhere to be found in his portrayal
MADHERO: We've had precedent for them changing stuff in the comics, but I guess with how far they're leaning into him being a new mentor type, it almost definitely has to lead to his betrayal. That said, Spidey seems like a good way to approach the multiverse, with Spider-Verse and all that
STICKMAN: People all seem to be expecting Spider-Verse or X-Men and I do feel like they're setting themselves up to be struck down in anger come July.
LARRY: Yeah, people gotta calm down lol. I hate seeing all of these posts thinking that the X-Men are suddenly gonna show up.
MADHERO: It provides a gateway, but it all still depends on whether he's telling the truth, and that's still very much up for debate. I knew this was gonna spoil Endgame, but surprised how much they just go full YEAH IRON MAN IS FUCKING DEAD!
STICKMAN: OH SHIT. It still feels weird typing that.
LARRY: And they're really pushing this whole "so are you the new Iron Man now?" And like, subverted or not, that's pretty fucking wild. To see Marvel pushing Holland as the next sorta center character for the incoming phase.
MADHERO: Peter's gonna need a couple of billion dollars for that, but maybe he'll get there eventually
IT CHAPTER 2 DROPS FIRST SPOOKY TRAILER
It feels like a long time coming, with the expected release alongside Pet Sematary a month or so back not coming to pass, but we've finally got our first look at IT Chapter 2 in the form of its first teaser trailer, and it's looking pretty fun already. The bulk of the trailer focuses on one singular scene, as a lot of the best horror trailers do. Jessica Chastain plays an adult Beverly Marsh returning to Derry and visiting her old home. She has tea with the kind old lady living there...but things take a strange turn and...well....yeah, things go a little south from there, putting it lightly. 
After a naked old lady attacks her, we get a montage of scenes from the movie, featuring balloons...LOTS OF BALLOONS. And resurging childhood grief, those are the two main things. 
We see the majority of the adult Loser Club  reuniting to take down dat boi Pennywise once and for all, being haunted by the traumatic summer of their childhoods along the way. There's people drowning in blood, clowns flying across the sky, boys in stormdrains and yes, fear not, yet more balloons. It's a brief but entertaining first look at what's shaping up to potentially be the biggest horror release for quite some time. Let's hope it delivers as much as the first IT did, much to my initial surprise.
MADHERO: Ah shit, here come dat boi floatin'
LARRY: I'm so ready. I don't typically like horror, but I was a fan of the first IT. I'm excited to revisit the characters.
MADHERO: Probably scarier than Pennywise is seeing an elderly woman naked. I feel for Jessica Chastain. The being a clown monster part probably doesn't help much either
LARRY: That's a whole bucket of yikes, yeah.
STICKMAN: A naked clown old lady with fake cookies. TRUE HORROR.
MADHERO: I'm surprised they let that scene go for so long in the trailer, but its a nice establishment of the return of at least Beverly and dat boi. The adult stuff is definitely less liked than the kids stuff in the book, so its gonna be interesting how Musscietti is gonna balance it out and make it as effective as possible.
STICKMAN: Reminds me of The Conjuring's trailer, what with the long build up to the CLAP CLAP.
LARRY: Apparently there's more of the kids, so I've read. But they're pushing that star power.
MADHERO: No kidding. Having James McAvoy, Jessica Chastain and Bill Hader is pretty great stuff. But its all about that clown floating. I wonder if he's worked on his dance routine in the past 27 years
STICKMAN: If he doesn't floss, can we really call this horror.
MADHERO: Pennywise to dab on all the haters.
STICKMAN: Oh god, dabbing is TOO scary. TOO SCARY MAKE IT STOP, AAHh, AAAAAaaaaaaAGHH
LARRY: We all dab down here.
RIP PETER MAYHEW
It is always a sad day when we have to discuss a celebrity passing on Screwvies, and this is a big one. Peter Mayhew, the actor most well known for portraying Chewbacca in the Star Wars series, passed away April 30th at the age of 74. At 7 ft 3 in, he was cast in the role for the character's physical presence, but Mayhew showed to have a bubbly, loving personality under all that fur. He has been a fan favorite amongst Star Wars fans for years, and even returned to play Chewbacca in The Force Awakens, despite being bound to a wheelchair for many years previously. Hell, did you know that he was a hospital orderly when he was first cast? That's pretty wild. In interviews, he always seemed like a nice guy, and his fellow SW cast members paid condolences on social media expressing the same sentiments. He is survived by his wife Angie and three children. Thank you, Peter Mayhew, for all you brought to this memorable character and his role in one of film's most memorable franchises. May the force be with you.
MADHERO: Yeah, this was really sad to hear. We knew he wasn't in the best of health, but it still really sucks to see him go.
LARRY: Yeah, apparently he had been hospitalized before this but stuck it out until now. 'Tis a shame.
STICKMAN: I'm not the biggest Star Wars guy around, but it's hard to dislike Chewbacca, and Mayhew brought a lot to what could've been a diminished role, and I mean...it's one of the most iconic characters in the series because of this.
MADHERO: Chewie is many people's favorite Star Wars character and Mayhew is a big reason why that is. He could've just been Han's weird hairy muscle, but he managed to evolve into an actual character that even though we couldn't understand him, his personality shone through his performance
LARRY: Chewbacca really does have a lot of personality, physically and audibly. And to see him play the character for so long really is a testament to him and his abilities in the role. He coulda easily been recast or something, but they wanted Mayhew.
STICKMAN: I was surprised to hear how in bad shape  he was given he played Chewbacca in Force Awakens.
MADHERO: I'm glad he could play for one last time in Force Awakens before passing the torch to Joonas Suotamo. He's done well so far in both Last Jedi and especially Solo, but its gonna be hard not too miss the original. He seemed truly grateful for his role in Star Wars and had a great sense of humor about it. We wish his family nothing but the best in this difficult time
STICKMAN: Indeed.
LARRY: Condolences to the Mayhew's, and to SW fans all over the world. We're all mourning a legend, honestly. May the force be with him.
RIP JOHN SINGLETON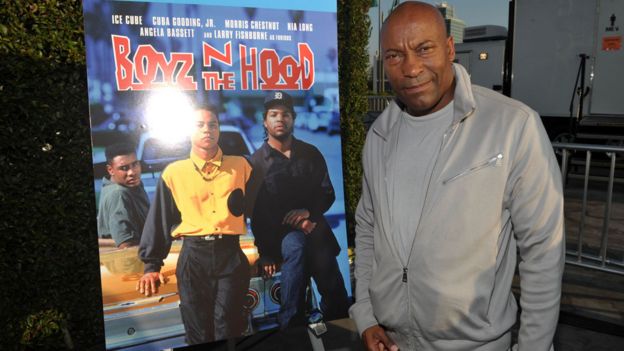 Sadly, we have to talk about someone gone far too soon, who's star shone very bright in that short time. John Singleton, the director probably best known for his debut film Boyz n the Hood, passed away at the age of just 51 after his family cut off his life support following an massive stroke. With Boyz n the Hood, he became not only the first African American to be nominated for Best Director, becoming the predecessor for the likes of Jordan Peele and Barry Jenkins. He was also the youngest at just 24 at the time, which now feels absolutely insane to me. His later films would not reach the same level of acclaim, but films like Baby Boy and Poetic Justice have since received a cult following or reappraisal. He mostly worked in tv in his later years on shows such as American Crime Story and Snowfall, but will of course mostly be remembered for his debut. His influence and impact was undeniable, and its truly a shame to see him go at such a young age. We wish his family and friends nothing but the best in this incredibly difficult time.
STICKMAN: A really sudden and sad way for such an important director go. I can't say I'm familiar with his work but I'm very familiar with his influence, and his passing has been noted by many of the cinematic greats for good reason.
LARRY: Singleton was truly one of the most influential African American directors to work in film. We sorta look at people like Barry Jenkins and Ava DuVernay now as trailblazing diversity for black people in cinema, and they definitely hold Singleton In high regard. They were largely inspired by him.
MADHERO: The word trailblazer doesn't get used often, but it most definitely implied for Singleton. Its so weird to think he's just gone now at such a young age.
LARRY: Yeah to see him taken so young is so tragic.
STICKMAN: It really is.
MADHERO: His other films weren't as highly regarded as his other work, and he generally retreated into more franchise fare like 2 Fast 2 Furious. You do sort of wonder if he was allowed the same kind of oppurtunities we now see the likes of Ryan Coogler get. A lot of pressure must've come from following up on your debut film after if exploded like that
STICKMAN: I must admit I've only seen 2 Fast 2 Furious because oopsy. That said I intend to remedy that soon.
LARRY: Boys in Da Hood is so good. It's a classic of black cinema, up there with films by the likes of Spike Lee.
STICKMAN: Very much a classic film, so much so it's in the national film registry.
MADHERO: Ice Cube is also phenomenal in that film. He really managed to get the best out of people in ways you don't expect. Tupac and Janet Jackson are surprisingly good actors in Poetic Justice.
LARRY: Poetic Justice is also excellent! I saw that before Boys in Da Hood, interestingly.
STICKMAN: Sounds like I gotta do some viewing. I'll give 2 Fast 2 Furious a miss though.
MADHERO: Its a big case of what could've been, and we'll now sadly never know. As always, we wish his friends and family nothing but the best. He's left his mark on the world.
STICKMAN: Taken far too soon, but the impact on cinema will last forever.
LARRY: Farewell, Mr. Singleton.
--------
MADHERO: Alright, that's it for the news. Now its time to talk about an important landmark in cinema: a video game movie with a Fresh rating on Rotten Tomatoes. Yes, Detective Pikachu has done what was previously thought impossible, albeit slightly more close than previously thought. But what did WE think of it? Maybe the 3 of us will lower the score and bring it back to Rotten, continuing the curse.
STICKMAN: But then it'd be between Sonic and Angry Birds 2 to break the curse.
LARRY: Everyone loves an underdog story. Or an under-hedgehog story.
MADHERO: We might just have to take that risk. Now then, before we actively start this review, I think its probably important to know where you stand on Pokemon as a franchise, cause personally, I don't think there's been anything as formative in my life as Pokemon. I've been following it since the very beginning pretty much non-stop. I've played and beaten pretty much every gen, and still enjoy it to this very day. So how about you guys?
STICKMAN: It's not the most formative part of my life but it has certainly been a huge part of it, from childhood obsession to daily activity thanks to the GO app. It's an important franchise for me.
LARRY: Welp this is gonna go downhill fast. I certainly like Pokemon, I've played some of the games and the characters have obviously been a large part of my life for a while. But I could never really get into the games cuz they're long and hard and the battle system is so deeeeeeeeep.
MADHERO: Pokemon ain't that hard, but anyway we all have at least some sort of different connection with the franchise, so with that in mind, I guess I'll start with my quick thoughts on Detective Pikachu and we'll pick up from there.
REVIEW
POKEMON: DETECTIVE PIKACHU
DIRECTOR: Rob Letterman (Gulliver's Travels, Goosebumps) 
STARRING: Ryan Reynolds, Justice Smith, Kathryn Newton, Ken Watanabe, Bill Nighy, Chris Geere, Suki Waterhouse, Rita Ora
SYNOPSIS: Ace private eye Harry Goodman goes mysteriously missing, prompting his 21-year-old son Tim (Smith) to find out what happened. Aiding in the investigation is Harry's former Pokémon partner, Detective Pikachu (Reynolds)
MADHERO: Alright, so I'm basically a Pokemon super fan. I know my EVs from my IVs and all that. Detective Pikachu became my most anticipated movie of 2019 besides Endgame, and does it live up to those expectations? Well.... yes and no.
I'll just start by saying that the Pokemon part has been absolutely nailed. Besides maybe a few dodgy CG moments, the VFX artists have done an amazing job bringing these creatures to life on the big screen whilst still making them recognizable as the Pokemon from the games. Best of course being Pikachu himself, who is both incredibly adorable and very well played by Ryan Reynolds, bringing much more Deadpool into his performance than I thought he would. It may not be the type of Pikachu I'm used to, but it was fun to see. Seeing all those Pokemon and other references in the background mean my fan was truly serviced. The film itself also manages the delicate balance of being fun for all ages. There's quite a few risque jokes in there and the screening I went to laughed at most of them and story wise it does manage to tickle the heartstrings somewhat, especially with the bond Pikachu and Justice Smith's Tim gain at the film. Its far from perfect, but before we get into that, I'll let my other co-hosts tell me their thoughts. What did you think, Sticky?
STICKMAN: I'm also in the position of finding it mostly successful, with some big caveats. It's surprisingly beautiful visually, be it in the neon soaked noir atmosphere of Rhyme City, or the Poke-infused woods and countryside that appear in the film. It's a fun film from start to finish, with just enough heart to make you care about what happens. The what happens part being the main issue, because without spoiling anything...the 3rd act is a real sharp narrative turn that is just...weird? Like...it's not set up very well and just comes across as a little too preposterous and lazily explained, even for Pokemon.  On a whole, I had a great time with Detective Pikachu though.
MADHERO: And you, Larry? As probably the least biggest fan who initially balked at the premise and then got turned around by the trailer. What did you think?
LARRY: Yeah, I'd have to agree with a lot of what's being said. I think the Pokemon look absolutely perfect, and the cinematography is really solid. In general, the world-building with Rhyme City is spot-on, this one movie alludes to a really tight world for future Pokemon films to live in. But.......I can't say the film would've worked without the brand. I mean, yeah, the writing and story is competent, but ultimately it stumbles through a lot of cliches and a lot of wacky left turns (as Sticky said) and I don't find the characters themselves really all that compelling. It's a lot of exposition and all that. Butttttttt the film is clearly having fun with the journey, and the performances are doing the best they can with the material (though Reynolds as Pikachu still feels a bit too much Deadpool to me). And, again, as a Pokemon fan, I was having an absolute ball. I just hope they can take what does work, maybe give it some stronger writers and filmmakers, and really showcase the potential that live-action Pokemon films can have.
MADHERO: I think from what I read, that we can all agree that the Pokemon were great in the film, which is a pretty important thing to nail. I really enjoyed my boi Bulbasaur looking hella cute. I will say that I could've done with seeing a more diverse range of Pokemon. You do end up seeing a lot of Loudred around, but I guess designing more would've probably been a lot more work
STICKMAN: They certainly designed a set group of Pokemon and used those for background shots exclusively. You see a few unique ones in specific scenes, but it does feel a bit limited.
LARRY: I gotta disagree with that, honestly, I think there were plenty of fun appearances to go around. Not every Pokemon would exist in the same city. Plus you get a lot of fun inclusions in that set, it's a diverse set. My boi TREECKO
STICKMAN: It's diverse in terms of generation, but by the end I felt like I'd seen a LOT the same Pokemon...weirdly specific ones rather than actually common Pokemon types like Ratata or Pidgey.
MADHERO: Gen 1 probably gets the most play, but there's a diverse range that's a lot of fun to see, but I could've used more. I do think that the design of Rhyme City is great as well. I do think that the humans are a bit lacking. Justice Smith is actually pretty good in it and a great foil for Pikachu, but the other humans feel a little less compelling. Kathryn Newton does her best, but there isn't a lot of chemistry with her and Smith. Psyduck's good though
LARRY: To be honest, Justice Smith's character really ain't all that compelling either. He is giving a good performance, but the writing lacked for me.
STICKMAN: I felt Newton didn't bring a lot to the table, but then she wasn't given much to do either. I will say the characters are a big step up from the game its adapted from...as is the city and ...just...well...everything except that weird twist. Don't get me wrong, it was amusing to see....that person do...THAT...THING...but yeah.
MADHERO: Yeah, the 3rd act is.... probably is the weakest part of the film. Its not bad per se, but it does go in a very weird seemingly out of nowhere direction.
LARRY: It is a pretty intense twist........it just isn't built up.
MADHERO: It does have one of the more fun twists involving a certain Pokemon, one I'm sure is gonna make a lot of people uncomfortable.
LARRY: Oh I LOVED that shit.
STICKMAN: I know a certain community of individuals who are going to be all over that shit. Google Image searches for Pokemon have always been bad, they're gonna get worse now I BET.
MADHERO: Other than that, yeah, the main mystery plot isn't all that surprising and you can see the villain coming from a mile away, but you of course also have to keep in mind its a family film. It ain't gonna be Zodiac
LARRY: It was a pretty bad mystery given that they sorta don't let the audience do any work in trying to solve it. It's all sorta exposition-laid twists and turns that the audience can't really piece together until the very last second
STICKMAN: I could forgive a predictable but entertaining narrative for a family movie (And a Pokemon movie at that), it just went in a weird direction at the same time and I think that takes the film down a few notches away from being that first great video game movie.
MADHERO: Yeah, the 3rd act is probably where the most points are docked, but I still had a lot of fun. To wrap things up, as a Pokemon fan, I was extremely pleased with the fanservice, be it the Pokemon or the excellent end credits. If I needed to be as objective as possible, I will still say that its a fun family film that everyone can enjoy, be it for the fun creatures and humor. But it does have its stumbles, be it the 3rd act and some of the more generic kids film elements. I'm very much looking forward what's in Pokemon's cinematic future. Except maybe that Mewtwo Strikes Back remake, that doesn't look great.
STICKMAN: It's a really fun starting point for a potential franchise of live action Pokemon movies that, if treated with the same degree of love and craft, could prove really fun.  Just...tighten up the writing a little. Also Detective Pikachu is adorbs.
LARRY: I agree!! Looking forward to seeing what they do with Legendary moving forward.
STICKMAN: That brief tease of catching Pokemon in wild grass near the start makes me want to see that grand old Red/Blue adventure styled movie.
---------
MADHERO: That mouse can dance. Anyway, other movies are coming out as well, desperate to take Endgame's nr. 1 throne .Can any of them succeed? Probably not, but they're welcome to try
STICKMAN: Oooh I'm excited for exactly one of these. Let's try and guess which one.
LARRY: It probably won't be hard to piece it.
MOVIES
JOHN WICK CHAPTER 3 - PARABELLUM
DIRECTOR: Chad Stahelski (John Wick, John Wick Chapter 2)
STARRING: Keanu Reeves, Halle Berry, Laurence Fishburne, Asia Kate Dillon, Lance Reddick, Anjelica Huston, Ian McShane, Jason Mantzoukas
SYNOPSIS: Still on the run and with a $14 million global contract on him, John Wick (Reeves) is banned from every Continental service, which forces him to fight his way out of New York City with the help of a hitwoman (Berry) who still trusts him.
STICKMAN: OHHHHHHHHHH SHIET.
LARRY: Ah, there it is.
MADHERO: My boy Baba Yaga is at it again
STICKMAN: Hide the pencils.
MADHERO: This time he's at it again on horses and motorcycles. In all seriousness, yeah I'm mad hype for this.
STICKMAN: I'm sooooo excited, that cliffhanger from John Wick 2 was awesome, and the reviews so far have been more than glowing.
LARRY: Those action setpieces look so RAD.
STICKMAN: Motorbikes and horses and Morpheousssess
MADHERO: John Wick 1 was cool, but I didn't expect it would create THE action movie trilogy on which all action is judged upon.
STICKMAN: John Wick 1 compared to 2, and seemingly 3, feels pretty lacking...and that opening act sure is depressing. It's really become something special though.
MADHERO: Doesthedogdie.com is gonna have a field day.
LARRY: Time for me to finally watch these.
STICKMAN: If any dogs die I'm going to burn the screen down.
THE HUSTLE
DIRECTOR: Chris Addison (episodes of Veep)
STARRING: Anne Hathaway, Rebel Wilson, Alex Sharp, Tim Blake Nelson, Dean Norris, Emma Davies
SYNOPSIS: Two female scam artists, one low rent (Wilson) and the other high class (Hathaway), team up to take down the dirty rotten men who have wronged them.
STICKMAN: Aaaand down we go.
LARRY: It was fun while it lasted.
MADHERO: Well, that's quite the drop. This movie sat on a shelf for a while and just had the stink up the place
LARRY: And the marketing campaign shows that. Nobody really knew this movie existed until a month ago.
STICKMAN: My local cinema has had a banner for this film proudly displayed on the entrance since like...February? So weird. Walking in to see Avengers Endgame and still seeing that was...odd.
MADHERO: With this and Serenity, Anne Hathaway is having quite the year
STICKMAN: I expect, and receive nothing from Rebel Wilson....Anne Hathaway's having a shit time of it. I'm surprised Matthew McConaughey isn't in this film too.
MADHERO: Rebel Wilson at this point is discount Melissa McCarthy, and even that ain't that great a taste, but you can get a Can You Ever Forgive Me every now and then from her.
STICKMAN: She really is. This film looks awful though, and the reviews have been brutal.
LARRY: Dirty Rotten Scoundrels deserves better.
MADHERO: There's potential in a Dirty Rotten Scoundrels gender swap remake, but this ain't it chief
STICKMAN: Dirty Rotten Tomatoes Score.
A DOG'S JOURNEY
DIRECTOR: Gail Mancuso (episodes of Roseanne and Modern Family)
STARRING: Josh Gad, Dennis Quaid, Marg Helgenberger, Betty Gilpin, Kathryn Prescott
SYNOPSIS: A dog (Gad) finds the meaning of his own existence through the lives of the humans he meets.
STICKMAN: Oy with this tripe. Every week with these dog films.
MADHERO: Boy, doesthedogdie.com is gonna have a lot of work this summer.
STICKMAN: A movie where the same dog can die many times. It's cheap sentimentality incarnate.
LARRY: I feel like this movie came out already.
MADHERO: All the while Josh Gad goes "o boy, I sure love being a dog and not understanding the complexities of humans." I just wonder when they're gonna crossover with A Dog's Way Home and we'll get the A Dog's Cinematic Universe
LARRY: See, I feel like people would normally LOVE a dog-based cinematic universe. But...this ain't it, chief.
STICKMAN: All Dogs No Longer Go to Heaven, they are reincarnated for eternity, suffering death and the struggles and life again and again forever.
TOLKIEN
DIRECTOR: Dome Karukoski (Tom of Finland)
STARRING: Nicholas Hoult, Lily Collins, Colm Meaney, Derek Jacobi, Anthony Boyle
SYNOPSIS: The formative years of the orphaned author (Hoult) as he finds friendship, love and artistic inspiration among a group of fellow outcasts at school.
LARRY: Finally, a Tolkien that fucks.
STICKMAN: I finally get to see his ring(?).
MADHERO: Yeah, this is a weird one. The fact its not approved by his estate probably isn't the best of signs, and neither are the somewhat mixed reviews. A shame, cause there's a lot of potential in telling Tolkien's story
STICKMAN: There is, but as it stands we've got yet another mediocre biopic on our hands, gang.
MADHERO: Apparently the main critique is that its just kinda boring and flat, which is unfortunate.
STICKMAN: Considering the time its releasing, I wasn't expecting much...if they thought it was more they would've put it out around Oscar season with all the other biopics. Also this is I think the second post-Disney 20th Century Fox release, and the first one from Searchlight...so....not a great start.
LARRY: Womp womp.
MADHERO: Yeah, releasing a movie like this in the summer feels like a death warrant. Ah well
STICKMAN: Could be worse, it could be The Hobbit 3.
LARRY: oof
POMS
DIRECTOR: Zara Hayes (directorial debut)
STARRING: Diane Keaton, Jacki Weaver, Pam Grier, Rhea Perlman, Celia Weston
SYNOPSIS: Martha (Keaton), a woman who moves into a retirement community, starts a cheer leading squad with her fellow residents.
MADHERO: Finally, a movie for our exact demographic
STICKMAN: Another day, another oldie vehicle.
LARRY: Ugh enough of this wholesome shit. WHERE IS MY MOTORCYCLE VIOLENCE
STICKMAN: Remember old people? They're back. In cheerleading form.
MADHERO: It looks..... fine? I hadn't heard of this movie before checking the listing. I guess they're hoping for another Book Club but this has a lot less horny in it, so will therefore fail.
STICKMAN: Without the horny grannies where is the appeal.
LARRY: Yeah, that was also Diane Keaton, right?
MADHERO: I think so? I don't know, never saw, just like I'll probably never see this. Nice to see Pam Grier in a new movie though
STICKMAN: Needs more gun-fu.
----------
MADHERO: Alright, not the greatest of starts ,but John Wick Chapter 3 and Detective Pikachu more than make up for it. And if those don't, there's always MOVIE OF THE WEEK! While Detective Pikachu is probably the film that'll get the most attention, there's some other movies out there in the theater or avaliable at home that are worth your time. So Larry, what's your Movie of the Week? What's officialy better than Detective Pikachu?
LARRY: Ooh yay my turn.
STICKMAN: somethingshitibethohhoho
MOVIE OF THE WEEK
LARRY: Today, my MOTW is a little movie called "The Kid Who Would Be King," Joe Cornish's follow-up to his cult hit "Attack The Block," a modern day King Arthur-esque story in which a young boy discovers Excalibur and goes on a journey to stop the second coming of a Morgana, King Arthur's hellish disgraced sister. It's a fun new-age medieval tale that has a lot of genuine heart, and a lot of really fun action setpieces.
I had a ball with this film, and it shows just how much Joe Cornish can do with a wacky concept like this. The cast of kids is solid, with Louis Ashbourne Serkis (yes, Andy Serkis' son) a wonderful lead, and Angus Imrie a charming young Merlin. And yes, Patrick Stewart is a wonderful old Merlin, though he doesn't really appear too often in the film. Sure, the film ain't perfect, it's definitely about twenty minutes too long and not every visual effect is on point. But I would definitely watch this again and would thoroughly recommend it to anyone who is looking for a fun, sword-swingin' good time.
STICKMAN: Really wanted to see this but it didn't get a very lengthy release here in the UK, coming off the heels of its bombing in the US.
MADHERO: I don't think it even got a release here, which really says it all
LARRY: Yeah, I didn't see it in theaters cuz it was right in the middle of a busy final semester, but honestly this is definitely a movie I would recommend watching in a theater environment. It's really epic.
STICKMAN: Attack the Block was a cult hit over here, so it's a shame they didn't afford his follow-up the same opportunity...was barely marketed and didn't release very wide.
MADHERO: Attack the Block is so good, and I've heard mostly good things about this as well. I could see it bombing from a mile away though.
STICKMAN: It's a hard sell but they didn't try very hard to sell it regardless. I look forward to seeing it on DVD.
LARRY: To be honest, it's kinda only a hard sell probably because it's from the UK. If this was about Americans, I feel like little kids would be all over it.
STICKMAN: I would disagree but there you go. I guess I wouldn't be surprised if Americans turned their noses up at anything that wasn't American. OH WELL.
LARRY: Honestly I don't know how they fucked up this marketing. It's sword fighting and big monsters and MAGIC AND WIZARDY. Kids fuckin LOVE THAT SHIT.
MADHERO: What about you, Sticky? Do you rep your home country?
STICKMAN: I did not, but I went for another family film that didn't do as well as it should've. Everyone loved The LEGO Movie, everyone loved The LEGO Batman Movie, everyone....uhh...The LEGO Ninjago Movie, but what the hell happened with The LEGO Movie 2? Was it too little too late? FrAnChIsE fAtiGuEuEuEue!? Who knows, the reviews were pretty strong and, really? It's a fun, visually stunning and often touching film, albeit one with some odd decisions for how its universe works, and a heavy dollop of "We've already seen this".
Basically, it's the same premise of the LEGO Movie, where the big 'the real world is involved' twist no longer a surprise, it uses it in a different way, focusing on the relationship between young siblings, and how the clashes of brother and sister affect the LEGO world....which is its own world...but also is just imagination...but....uhh...well you'll have to watch it and find out. It's frequently funny and always nice to look at, it's a gooooood film.
LARRY: HEY. LEGO NINJAGO WAS Goood I guess.
STICKMAN: It was good but nobody watched it.
MADHERO: I.... still haven't seen it so  I'm part of the problem
STICKMAN: You made Warner Bros cry, Mad. How could you?
MADHERO: I gave them my money for Detective Pikachu. They'll be ok, but for some reason I just haven't had the same desire to go see it like I had the last one. Yeah, I'm older, and its not Lord and Miller directed, but it still looks fun. I think it partially is franchise fatigue and feeling a tad too late. The original film was 5 years ago after all
STICKMAN: It's weird to say fatigue is a factor in a series that has made 4 films over 5 years, but I think the novelty has worn off, mainly. Also this film feels less about LEGO and more about other things, which takes away from it being a LEGO movie.
LARRY; Yeah this one really does ride on the coattails of its direct predecessor.
STICKMAN: I do think people should check this film out, even if it isn't as fresh as the first one was....it's still really funny and has a good narrative...with some weird decisions.
LARRY: The sequel is a lot of fun, if not a tad confusing. It's got a lot heart and some solid new characters. But...yeah, I think LEGO Movies can really just expand and do other things.
STICKMAN: But enough about plastic bricks...what about...your....movie....MadHero. What is it. WHAT.
LARRY: TELL US.
MADHERO: As we discuss two family films, its time to go in the EXACT OPPOSITE DIRECTION, with an WW1 documentary. They Shall Not Grow Old was Peter Jackson's big collaborative project with the BBC to bring WW1 closer than ever before.
It was the first war ever filmed, but the technology, now more than a 100 years ago, has sorted of faded the horror the war brought from family, and it being much more morally complicated and trenchy has made it less popular than its sequel. What Jackson has done is nothing short of phenomenal, bringing these formerly soundless black/white images and gives these people life through some really intense colorization and adding sounds and voices. It has a really mesmerising effect, and really adds a humanity to these people, also brought by old interviews from veterans provided by the BBC. Anyone with an interest in history should give this a look.
STICKMAN: Heeeyyy I saw this too.
LARRY: I didn't. Screw you guys, I WANNA BE IN THE CLUB.
STICKMAN: I think in a way this is a family movie, maybe not family fun, but an important education in the personal costs and sacrifices made for our freedom. It's one of those 'Everyone should see it' kinda films, even if it is a hard watch.
LARRY: Well then I must see it!!
MADHERO: I feel like WW1 is probably a bigger deal in the UK than it is due to Remembrance Day and all the poppies, wheras its not so much here since we didn't partake in WW1 despite being in the middle of it. I do agree its an important film for people to see. The restoration work is amazing
LARRY: Yeah Americans are way more focused on WWII than WWI. Largely cuz WWII affected us more.
STICKMAN: It's called WORLD War for a reason, fellas. The restoration is a little uncanny at times, but it's pretty incredible to see the real WW1 this way.
MADHERO: Yeah, has some moments where it feels slightly off, but those are very minor, and it gave me more appreciation for the sacrifices these soldiers ultimately gave
STICKMAN: I appreciated how authentic and unsentimental it was, most films about WW1 and WW2 lay it on quite thick, but really, the gravity of the situations at hand speak for themselves when it comes to their moving nature.
MADHERO: Its very much a day in the life of these soldiers. Its just life, and its a really weird part of history.
LARRY: Man I really gotta see this. This and Apollo 11, might make for a good double feature.
------------
MADHERO: I think that about wraps things up. Summer fun is gonna continue where we'll soon know what's bigger: a nostalgia fueled perhaps iffy looking remake, or some big kaiju bois knocking shit over. There will probably be no survivors
STICKMAN: AAAAHHH MY BOI'S BACK
LARRY: RUN FOR YOUR LIVESSSSS
MADHERO: Oooooooooh no. There goes Tokyo. Go Go Goodbye
STICKMAN: Embrace me, big radioactive boi. GOODBYE
LARRY: Adios boi-o's.