If there is already a Used thread excuse me, I didnt see it!
Right now I am down right in love with The Used. No I am not some emo punk kid who listens to the just because they are the thing to listen to. I really am into their songs, and their lyrics, no matter what, I can pop in their CD and I cant help[ but smile or dance, sometimes both! Also I think Bert is just an awesome person. I never ever like to read articles or interviews on bands, I just cant sit that long. I have caught myself just being drawn into what Bert says. He's a man of words.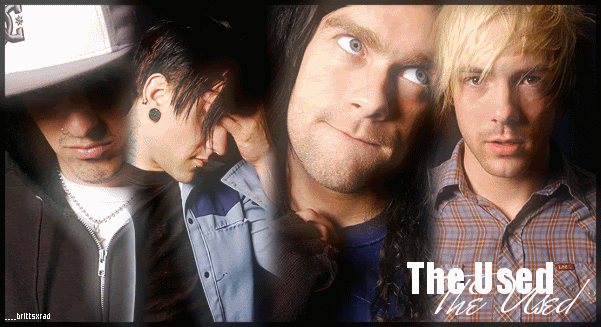 Now what do you think of these guys?!