I'm a hard core total Annihilation fan
really hard core
i still play it with a passion

thats why when i found out that one of the people from cavedog that worked on total A is masterminding Supreme comander i was nearly totaly estatic

[link=http://pc.gamespy.com/pc/supreme-commander/632026p1.html} the Game Spy Review[/link]



The scale in Supreme Commander is so immense, your units may sometimes step on your other units. Each of these little guys is as big as a tank, and the enomrous spider is bigger than a city block.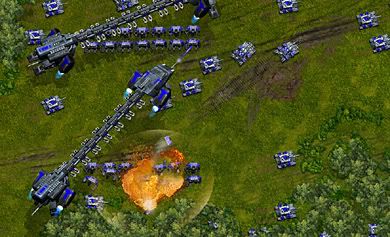 Ranks of robots step off of an air transport while taking (and returning) heavy fire.



Numerous terrains will be avilalbe, from Martian-style landscapes to swamps to forests and beyond. Here, tanks claw their way across a frozen tundra.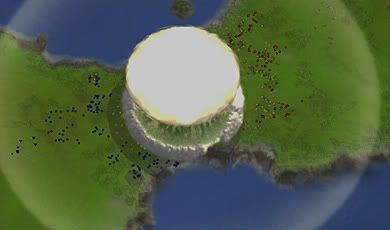 You can smoothly pan in and out of the action. When zoomed out, your vehicles are represented as dots. Note the sheer number of vehicles wiped out by a single nuclear blast....

this is now the unoffical discussion thread (for RvB im declaring it the offical) For supreme comander

see you on the battle field when it comes out