This is going to be a very looooong one...
It has been clear from the start that Pyrrha wouldn't live till the end of the series. I hoped that she would at least make it till volume 5. She was my 3rd favourite character of the show and I wanted to know more about her and her past. But I guess "sometimes bad things just happen" like in real life.
I had hope for her because Ozpin ordered them to get help. It was nice and painful to see the confirmation of Arkos (I'm not a shipper though!). Unfortunately that moment made it also clear that Pyrrha was doomed. What I think is interesting is that she didn't say "I love you". Normally it wouldn't have been necessary because it was obvious, but you can never know with Jaune. I'm curious if she actually did pity him more than love him the whole time.
After that they only gave us about 5 minutes to prepare our selfes. Btw, could we rename the Arkos ship to Titanic please, because I think it's much more fitting now?
So, we move on to the Pyrrha vs Cinder fight. We see again that the Maiden powers have their limits, since Cinder's powers became progressively weaker through out the fight. At the end Cinder wasn't even floating anymore. It looks like she used too much against Ozpin. If it wasn't for the dragon, Pyrrha could have survived till Ruby showed up. Maidens aren't that strong. I bet a fully trained good huntsmen team could take one down no problem. *cough* team RWBY reunited *cough* *cough* vol 5
None the less, Pyrrha held her own pretty well. Apparently Cinder believes in destiny. Which begs the question, what she believes to be her destiny. She also stopped smiling. Maybe she thinks that her destiny won't end well. - Hopefully, it won't end well for her!
Pyrrha got killed pretty clearly. Which is of course heartbreaking but it gets worse. When I think about it, Pyrrha actually died in vain... kind of. Her direct actions didn't save the tower. Beacon fell anyway. Cinder's status is unknown, since it hasn't been mentioned that she was frozen as well. So, she probably got away... somehow. Ruby has unlocked her Silver-Eye Deus Ex Machina BS powers indeed but she doesn't know exactly how she used them or how to train on them. The main characters still have no idea about the Maiden powers. Basically, Pyrrha couldn't fulfil her destiny of becoming a huntress and saving the world. The worst thing about it, that it wasn't even a Pyrrhic victory. Just a pure bitter defeat. This show will continue for at least another 5 volumes. It just shows how insignificant Pyrrha is. It makes her death extremely sad for me.
...Or maybe not. Jaune had four chances to shine this volume.
Help Pyrrha with her problem. - He failed.
Save Pyrrha from the Nevermore. - He failed.
Protect Amber. - He failed again.
Stop Pyrrha from running into her certain death. - He failed miserable.
I can't blame him. All of these things were out of his power. Pyrrha's death may motivate Jaune to train much harder and discover his semblance to become finally the badass he was destined to be... and build his harem. XD - That may be the true Pyrrhic victory.
Isn't team RNJR heading towards Mistral? You know, the kingdom where Pyrrha came from! I bet they'll meet her family there and have to tell them personally about her unfortunate end, since the communications on Remnant are down. - Oh man.
Is Penny going to replace the missing 'P' in team JNPR someday?
Pyrrha's end was certainly the most powerful scene in this show to me so far. It truly showed that not every sacrifice and heroic act will pay off. That's realistic and that's why I like it.
As much as I like Pyrrha, I hope she won't come back at all. I only accept pictures, memories/flashbacks and dreams of her in the show from now on. If she comes back in any way, shape or form, it would make her death and future deaths meaningless. That would ruin the show for me. I'm sick and tired of countless animes bringing their characters back from the dead with some BS excuse, just because they're popular!
RoosterTeeth, you have killed off my 3rd favourite character. I'm mad at you in a good way! It shows great writing!
I beg you, please do NOT bring her back!
Rest in peace Pyrrha Nikos. Even though she never graduated at Beacon, she still was a true huntress indeed.
Man, I care too much for some fictional characters.
What are your thoughts on this?
EDIT: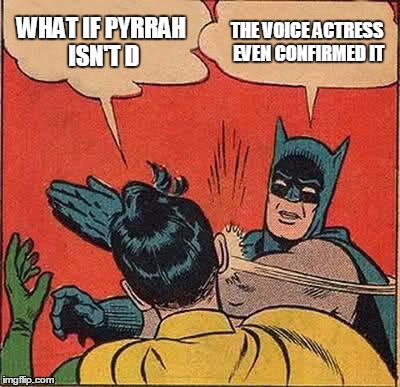 EDIT: I'm not active on this thread anymore. So, please do not expect any direct answers from me.