Holy crap we're only two weeks out from the RTX Austin weekend! Reminder that we have our Rooster Speak Meet Up Party happening on Sunday, July 7th from 7-11pm at the Star Bar! Tickets available here. 

We also have our annual Don's Fish Camp River Float happening the following day starting at 1pm! Sign ups for car spots and the like can be found here!
Also, it is SGDQ time! We generally have a group of folks tuning into the fast paced action, so feel free to hop into the server and give it a watch!
For this week's update, we have another installment into Fast & Furious Book Club, this time we turn the page to Fast & Furious 6 on Saturday, June 29th at 9pm CT! We hear the Rock is in this one so...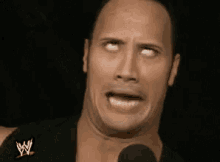 Have a great week everyone!