I am the meter on the cab of Justice..

I am..


Your new admin. Sup guys.

As Kyle mentioned yesterday, I'll be streaming Darkwing Duck all weekend on my channel. I was hoping to get it started sooner, but you know.. things happen.

You can find Drank Mallard and his array of endlessly entertaining foes starting at 5pm EST ['bout 7 minutes] here:
www.ustream.tv/channel/robotjackie
password: destructobot

Also - sorry in advance about the watermark, that'll disappear later this evening.


There are three seasons, so how 'bout it..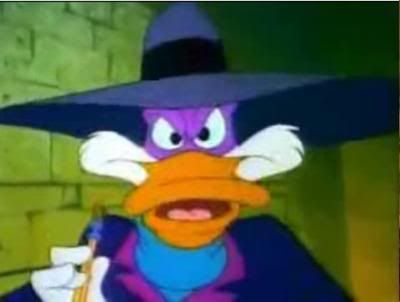 LET'S GET DANGEROUS