Looking forward to RTX?
Did you know there are many events happening outside of the convention itself, some official run by RT and others run by the community.
Pre-RTX BBQ (August 1st)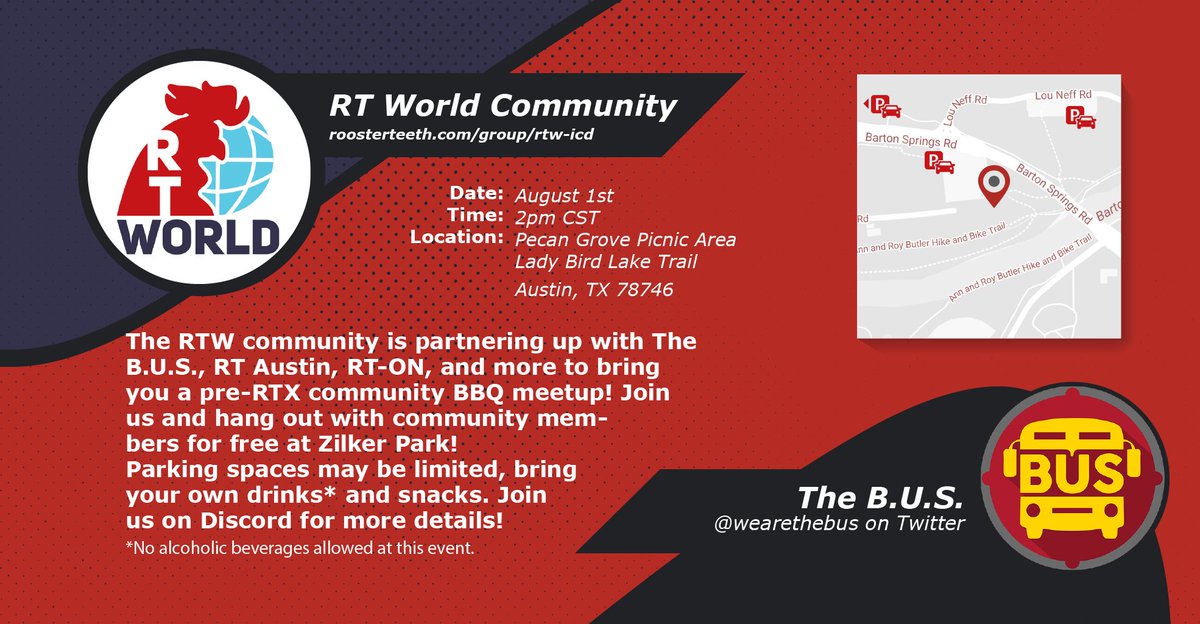 First up RT World, The B.U.S., RT-Austin and RT-ON are teaming up to host a pre-RTX community BBQ meetup at Zilker Park on Wednesday August 1st.
RTNYX Breakfast Meetup (August 3rd)
Next, we have our own breakfast meetup Friday morning, August 3rd, at Voodoo Doughnuts. Join us for a quick breakfast before the con starts.
Rooster Speak Meetup Party (August 5th)
On Sunday after the Con closes our friends over at Rooster Speak are host their meetup party from 7pm-11pm at Star Bar. Note this is a ticketed event and tickets will cost $20, to purchase tickets or more info check their event page: https://roosterspeak.eventsmart.com/events/rooster-speak-meet-up-party-2018/
SideQuest Community Weekend
Also the SideQuest organization hosts several events during RTX.
•SideQuest Charity Gala (Thursday, August 2nd)
•SideQuest Barlympics (Saturday, August 4th)
•SideQuest Lounge and RTX Wrap-Up Party (Sunday, August 5th)
All these event are also ticketed, for tickets or more info check out their site: https://sidequest.org/event/sqcw-2018/
Official RTX After Hours Events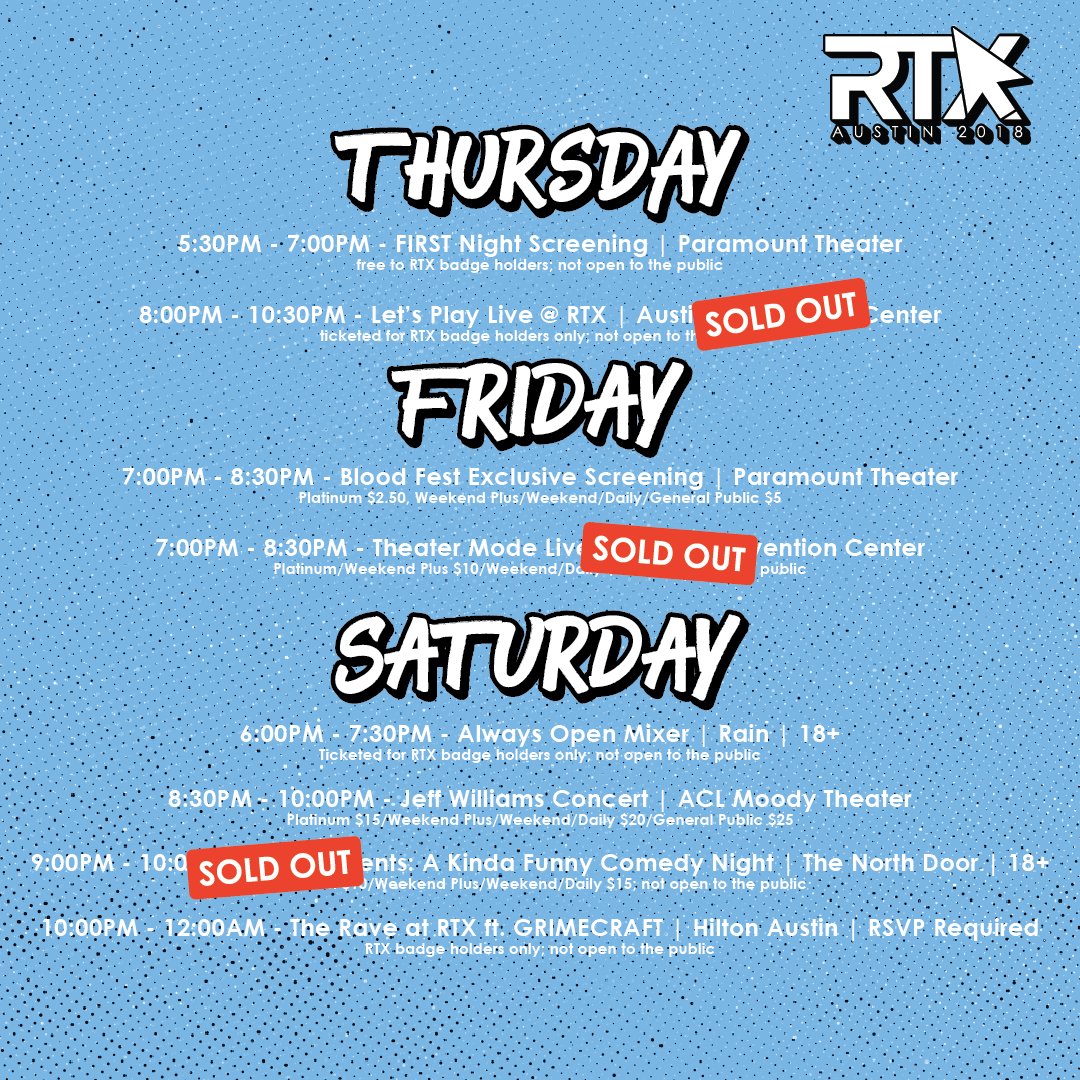 There are also many after hours events hosted by RT but they are selling out quickly so if you're interested in attending you may want to hurry.
We look forward to seeing you at RTX and having a great time.

-RTNY