Meet Ups & Events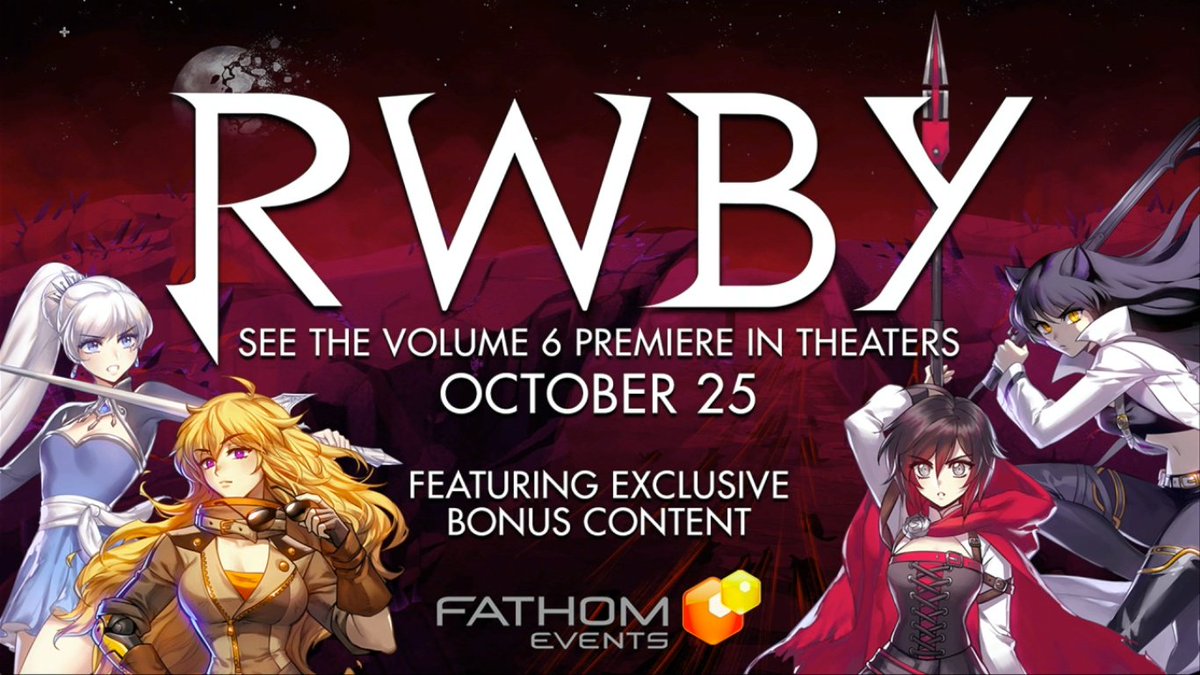 RWBY Vol. 6 Premiere (October 25th)
The RWBY Volume 6 premiere is this Thursday at 7:30pm. Head on over to Fathom Events to find a screening near you. So far we've got two events setup at screenings in Farmingdale and NYC. If you're looking for people to meetup with at your screening let us know so we can help direct people towards you. 
Farmingdale NY:https://www.facebook.com/events/705293943196904/
NYC, AMC Empire 25:https://www.facebook.com/events/248836959114248
Game Night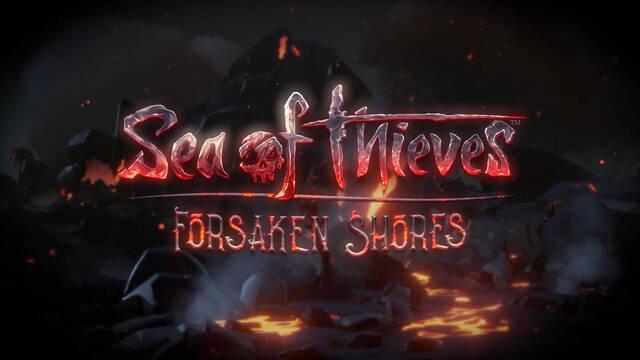 Sea of Thieves
Date:10/23
Time: 8pm
Platform: Xbox & PC
Tuesday we'll be playing some Sea of Thieves. Sea of Thieves supports crossplay between Xbox on PC, is part of Xbox Play Anywhere so you can purchase it and access it on both platform and also available as part of Xbox Game Pass whihc you can get a FREE 14-day trial of here. We'll probably get multiply pirate crews sailing so contact Evil Angel2020 or GRat Finn on XBL to join.
Lets Talk
Our Let's Talk will be this Thursday at 8pm. Let's Talks are our monthly podcast-esque content, where we gather on our Discord server to discuss a specific topic and stream the discussion to our Youtube channel. Everyone is welcome to participate just the discord chat. This month's topic "Horror Games! We'll be talking about tropes and what works in this beloved genre. What are your favorite Horror Games? What are your favorite Horror Elements? What gets you the most spooped?"
ExtraLife
Our ExtraLife Stream is now less then two weeks away. If you'd like to participate sign up and join the RTNY Community Team here. We currently working on plans for multiple streaming locations and hope to have full details for you later this week. So har what we can say is that we will be streaming for a few hours at Virtual Realms, a virtual reality arcade located in Hicksville, exact times are still TBD but everyone is welcome to join us there. If you want to learn more about the arcade you can check out their website here. If you have any location suggestions or other ideas become part of the discussion over on our Discord server.
This year we're going to be breaking our stream up into different segments of a few hour at each location ensuring everyone can participate and not be overwhelmed by being live for 25 hours. 
Youtube Channel | Twitch Channel  | Mixer Page

-RTNY