During the weekend of RTX I had my own little convention going on. Saturday night, @Jacob, myself, and my good buddy Aaron went down to Saratoga for a good night out and some drinks. It was a night full of good music, better beer, and plenty of women to dance with
. Blue Moon, Smithwick's, Sam Adams and many other drinks were had at The Tavern, Irish Times and other great places. Definition of Summer.

On the way back to my house we stopped by an amazing local pizza place in town simply called Irish Pizza. They have some of the most amazing pizza ever though when you've been drinking. Nothing like BBQ Chicken Pizza, Taco Pizza, or Mashed Potato and Chicken Pizza. Rounded out the night perfectly.

Sunday morning I woke up to a nice sunny day. My father had given Jacob one of the mugs he has been asking me about for like a year now
. Around noon-ish we headed out to the Lake (George) for something to do and to obtain a large shot glass for someone he knew. After that was some great hot dogs from a small place that makes the best bacon cheese hot dogs ever.

On the ride back to his family's house we agreed to get some ice cream, so once we got down to Clifton Park we hit up a Stewarts. I was aware it was in front of a popular venue Northern Lights, what I didn't know is that within half an hour of us being there a concert of Attack Attack, We Came As Romans, Abandon All Ships, and like 3 other bands were playing. I am not one for Attack Attack If my friend Aaron had come with me, I would have so gone to that show for We Came As Romans alone. But alas...

All in all it was a fun weekend and the first ever RvB Schraver's Bedroom was a good success in my mind.
And while I am not one for pictures I did manage to take a couple.

Before heading out to Saratoga.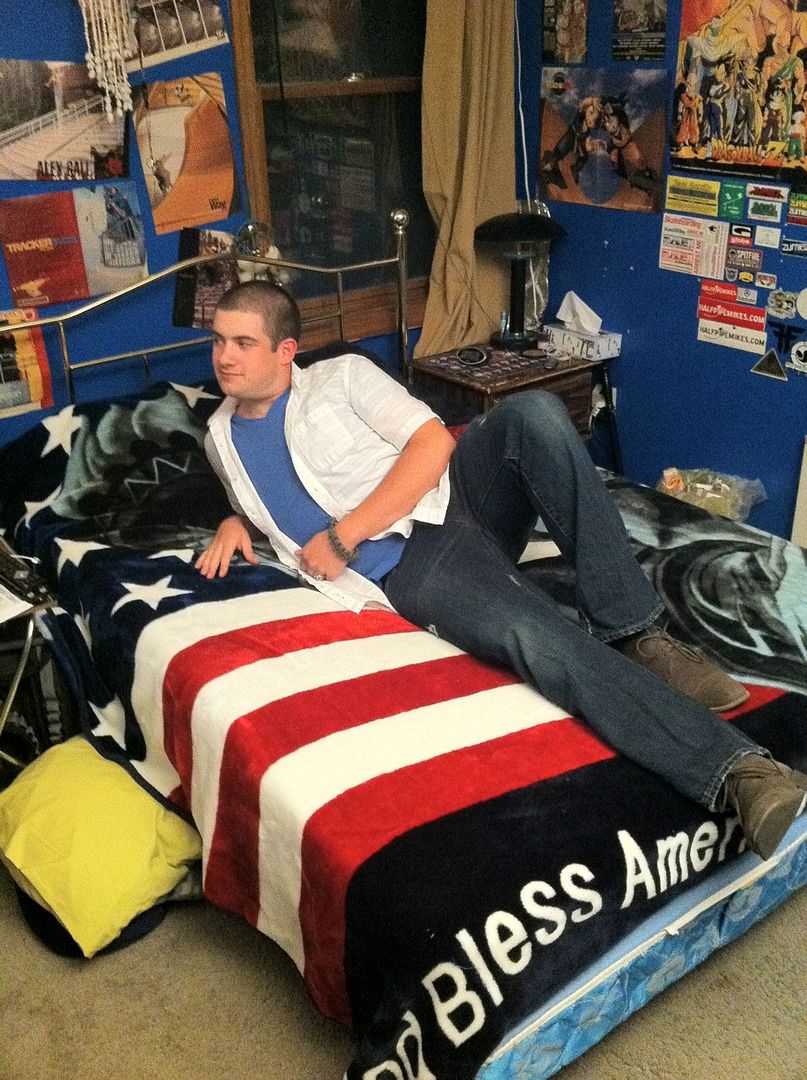 Not drunk, just havin a good time listening to music and Dutch Tilt is for real men!



At the Lake on Sunday. Apparently MN is flat as hell and Jacob enjoyed the mountains around here.



I really need to take advantage of having a good camera on my phone more often. I just don't bother stopping the moment I am in to try and take out my camera all the time. Maybe at TO I'll be a bit more generous with the pics.