Due to crazy schedules last week, Mark (@HeyJambi) and I both forgot to post a journal about Friday's video. This one is pretty interesting as it is...well...it's a thing...




When Mark sent this over to me, I was very confused as to what the hell I was watching, yet very intrigued. Click here to check out the sorcery!!

Next, due to audio failure, we do not have a new video for our Tuesday release schedule this week. Technical difficulties happen, it's okay. So we're gonna make up for it. I'll be running a mid day stream start at 11 am EST till, well whenever. Come join me to shoot some bad guys in Wolfenstein: The New Order. Twitch Link.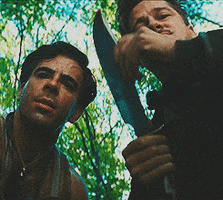 -The ShimmySham Boys