We had our choral concert tonight, and first I have to thank my son and mom for coming to see it, and also BigVig, who came by afterwards to say hi and introduce himself. I love meeting people from RvB in real life. Also, I will report that BigVig is, as advertised, quite big. (I can't speak to the Vig-ness aspect.) But I'm thinking we could get LouisWu, Burnie, Gus, Alsace and BigVig and start our own basketball team. If we were so inclined. Wee!




The concert, from my vantage point, went really, really well, but what struck me as simultaneously shocking and funn- no, just shocking, was that many of the teens in the group (we were singing in combo with a high school) had their cell phones with them. On stage. Turned on. And were talking into them. During the show.

*Slaps forehead*

I think they must just not understand two things. The first is that it is totally obvious when one person isn't looking at the director or is talking. When I taught in med school there were about 150 students in the auditorium, and there would always be a couple folks who fell asleep. It happens, but they'd wake up and act as though I didn't notice. Or they'd sit in the back thinking I couldn't possibly see them back there. As Spyton would say, "Point, laugh, lol, n00b." Next time you get a chance, look at a big class from the vantage point of a teacher. You'll see what I mean.

Okay, so we were in the back of the stage, so hopefully the audience wasn't close enough to see the kids talking into their phones, but the conductor could see. And... sheesh. At one point we went into the audience to sing and the high school choral director confiscated a phone out of one of the kid's hands. DURING THE PERFORMANCE. That people paid $22 per person to get in to see! Yes, people paid to see us. Well, not us. The symphony and everybody. But you know what I mean.

*Now will follow a short rant.*

So, RvB teens talking on the phone, are you paying attention? Because I'm actually giving some useful insight into how old people think that will help make your life easier. Okay, here it is. When someone is leading a group, your choir director, your coach, your teacher, your minister, whatever, and you are talking to the person next to you, or talking on your cell phone, that is the equivalent of you standing up and giving them the finger and screaming "F**k you!" at the top of your lungs. You may not mean that, and you might just be bored, and whatever. But to someone who has put work into preparing a lecture, or is responsible for making the group work well, when you disrespect them by deliberately talking or disrupting the class... that is the message you send. And to do that during a performance? A paid performance?! Holy crap.

Here endeth the lesson.



[/rant]

Okay, now enough finger wagging and on for some public humiliation! Of me! Yay!

Remember last summer when I had those assignments to write a bunch of songs in Dorian mode and I was complaining that everything sounded like Halo? One of the things I wrote was a short choral piece to the words of the famous poem Ozymandias, which, in addition to being one of the most famous things Percy Bysshe Shelley ever wrote, was also a short machinima film made a zillion years ago (2002?) and I think the first machinima I ever saw.

Anyway, the words are possibly depressing (but wonderful), and my singing sucks (but is mostly on pitch) because I sang the tenor part when I had laryngitis, because that was the only way I could get down to a D below the D below C.... but I was listening to it again the other night and I thought, what the heck? Since I wrote this I know the poem by heart now. And if some of you remember the poem better after hearing it, that will fulfill my journal education requirement for this week!

Click here for Ozymandias... if you dare!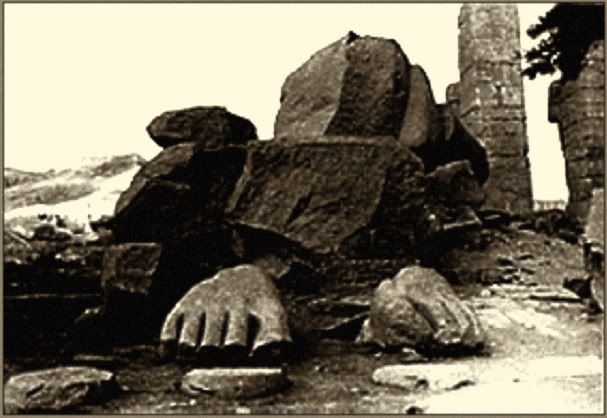 YAY!

Okay, now go back to talking on your cell phones. I'm sure there is a soprano somewhere who has an urgent need to tell you about her manicure during Mozart's Requiem.

*rolls eyes*

Today's Vocabulary Words and Terms
vantage
Percy Bysshe Shelley
Ozymandias
prodigy

PS: On the way home, my mom told me that the first violinist (concertmaster?) went to elementary school with her and was a child prodigy violinist at age 13. She hadn't seen him in 53 years. She said he looked the same, but older and thinner. Freaky!