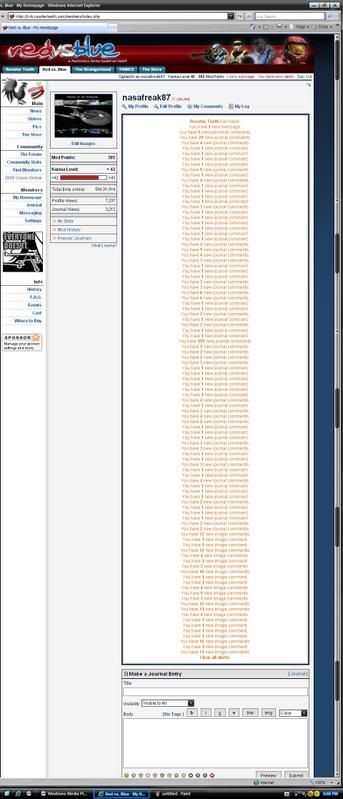 So yeah, raped. Thanks to Megan and Monopoly. Although Megan did the bulk of it. I feel special. Took me almost an hour to sort through it. And I'm not sure why it's so small, photobucket is gay. Sorry for the double journal alert. not to mention the other one I put up a few days ago. I try not to to put more than one a week up.

In other news. I bought my first car yesterday and have my stuff packed and ready for the movers tomorrow. Not leaving for HA until Monday though.

Edit: since you are all so insistant.