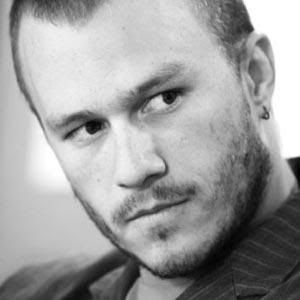 Well ladies and gentlemen, I have just recently found out that the movie star Heath Ledger was found dead today (Jan. 22, 2008).

The News Story-
Heath Ledger, the talented 28-year-old actor who gravitated toward dark, brooding roles that defied his leading-man looks, was found dead Tuesday in a Manhattan apartment, facedown at the foot of his bed with prescription sleeping pills nearby, police said.

There was no obvious indication that the Australian-born Ledger had committed suicide, NYPD spokesman Paul Browne said.

Ledger had an appointment for a massage at the SoHo apartment that is believed to be the home of the "Brokeback Mountain" actor, Browne said. The massage therapist and a housekeeper found his naked body at about 3:30 p.m. They tried to revive him, but he was already dead.


My reflections
For all those who really enjoyed his work from acting, myself included. I believe i speak for everyone when i say THIS SUCKS BALLS!!!!!!! He was a really good actor and, for him to die at such a young age, i just cant believe this shit. I saw a picture of him on a friend of mine's myspace and it said "RIP Heath Ledger". And i was all wtf? Are she bullshittin or is she for real. Then I looked it up and i just couldn't believe it.