About a week ago, my mom and I did some planting for the upcoming spring season. I, being a fan of vegetable gardens, started a Roma tomato plant. On March 3rd (yesterday according to this journal), they finally started to sprout! I planted multiple seeds in five different locations, so there are several plant sprouts in each spot, but you can see them starting to peek out from the ground. <333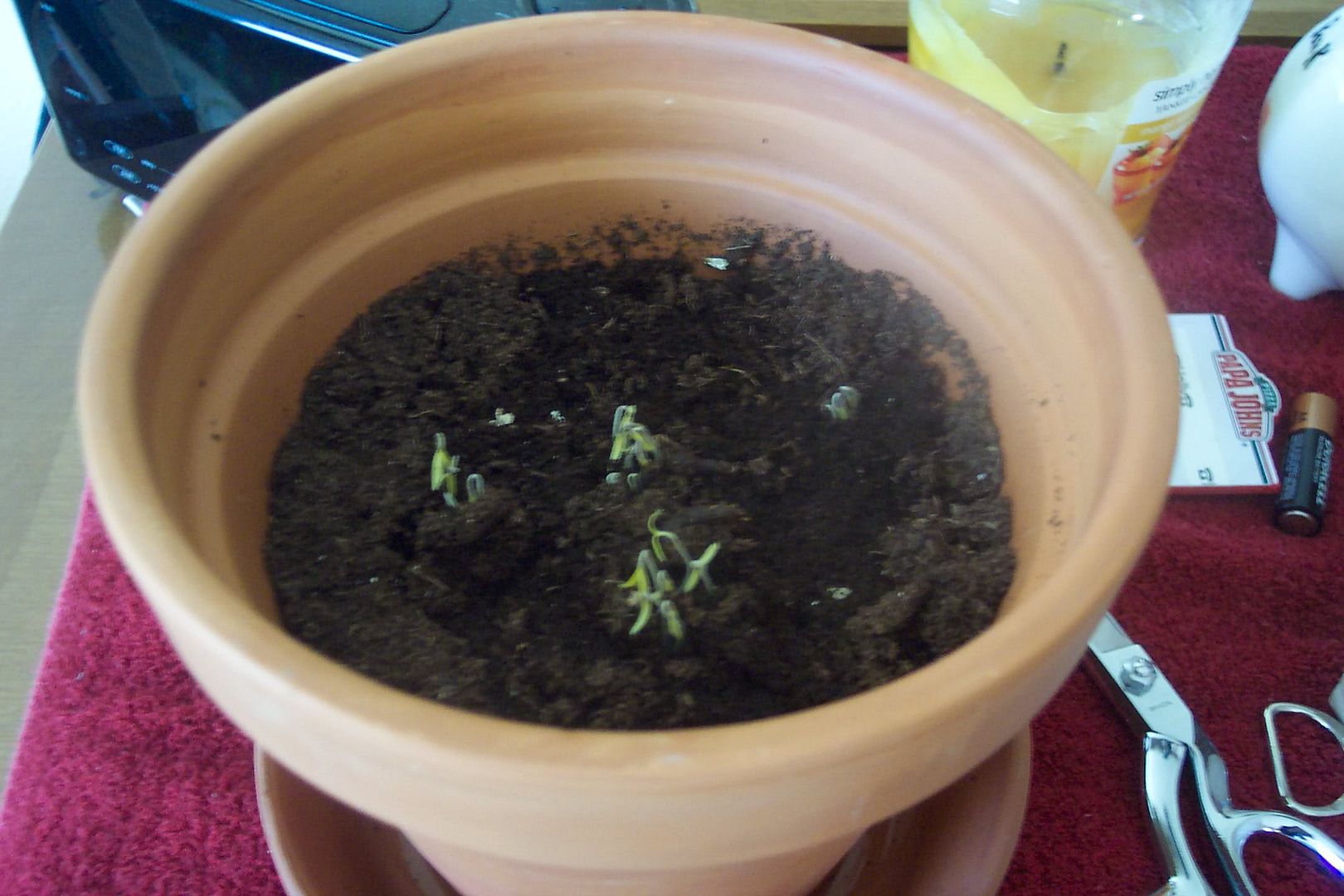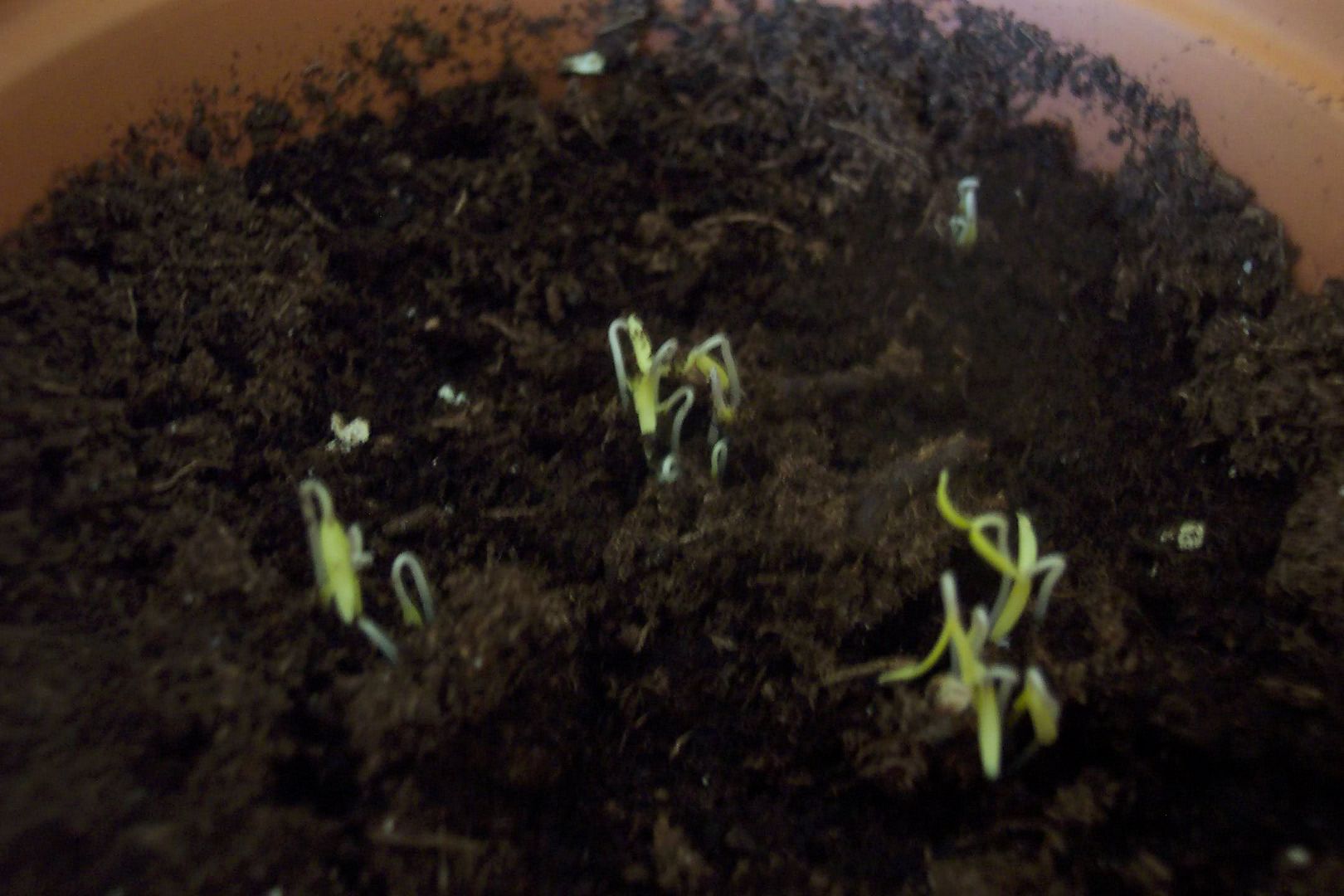 (Click for larger view).

I'll probably update you all further as they continue to grow - because they have really kicked in to high gear now that I've moved them into my room (where it's warmer).