Today is a special day, and that's because it's the birthday of a special person. No, no Kiyoshi, not you <3 . I am of course talking about the one and only Julia! She is 25, a full quarter century. Someone go get her a walker or something, seriously.

But now, in all seriousness, Julia has meant the world to me since we first started dating back when I visited her in New York over a year ago, after last year's RvBTO. We've been together 14 months now and things couldn't be better. Everyone go wish her a happy birthday!

Happy birthday Julia, I love you



Now then, for the second part of my journal.

A short while ago, I went down to North Carolina to visit a certain someone spoken about above. A trip to Durham is never dull, as Julia is remarkably good at coming up with interesting things to see and do. But there's also times where we're basically doing nothing at all, just relaxing or watching something on TV, and those times are just as enjoyable, sometimes more so. So take note, those of you with new relationships, or still looking. Sometimes, you don't need to frantically worry about finding something unique or cool to do with your date/gf. If they like you, just spending time with them is the perfect date. Cuddling always helps though. But I digress.

Here are some photos I took while there (PS, they're basically all of Julia):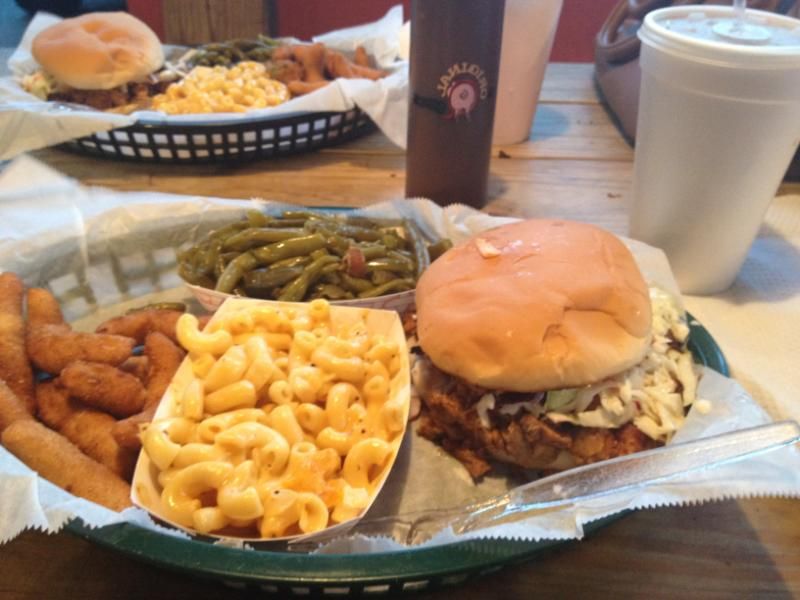 Dinner at a BBQ restaurant, with the ever southern mac and cheese, hush puppies, and green beans for sides along with a pulled pork sandwich. Try not to drool, Dopp.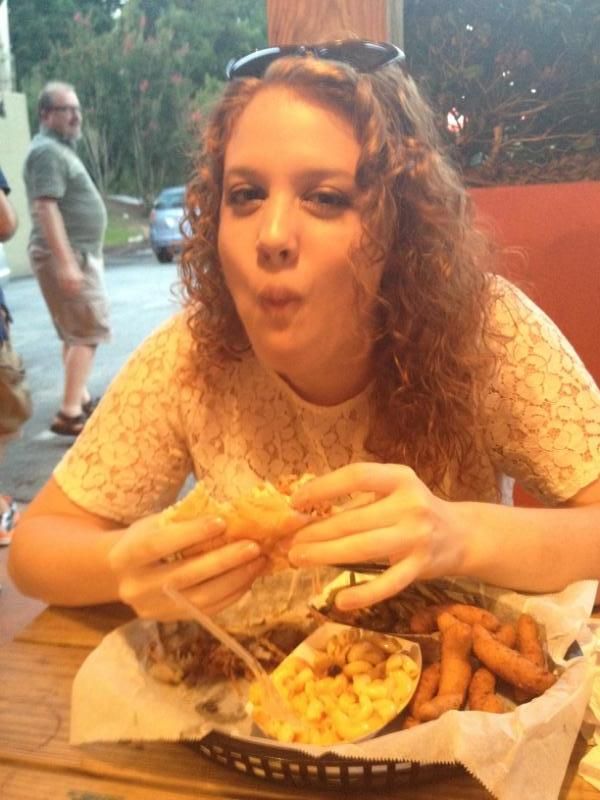 Julia enjoys said meal (we got the same thing, AWW)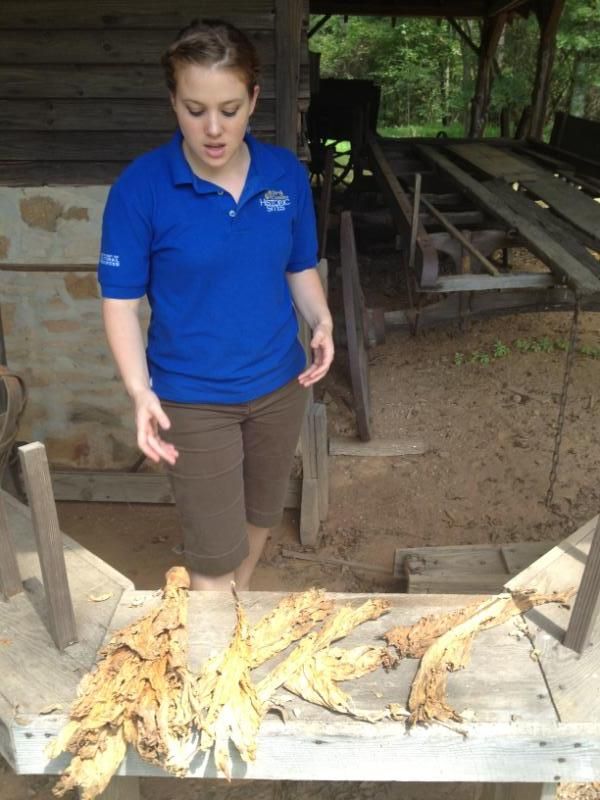 On Saturday, I actually went to work with her at the Duke Homestead State Historic Site and was able to go on a tour! She doesn't like the blue polo, but I think it looks fine.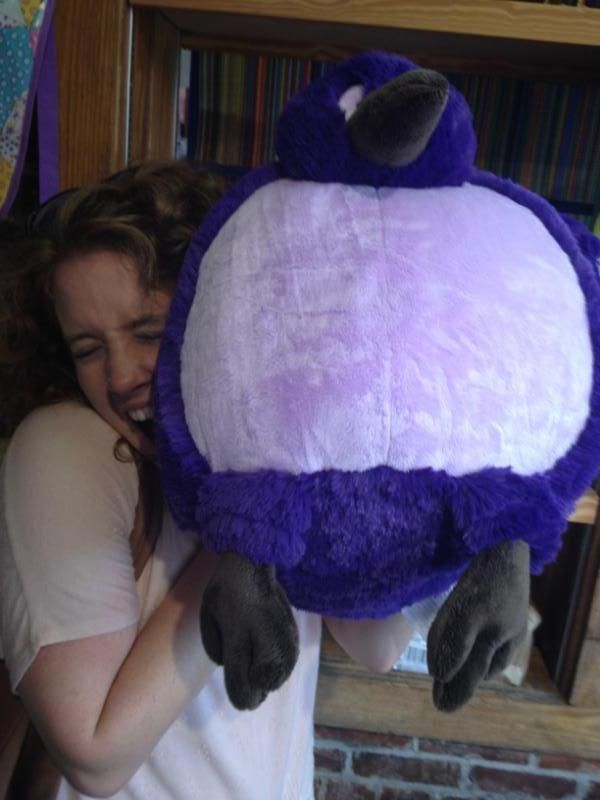 We went to a toy/trinket store (forgot the name), and Julia found this awesome bird plush. "IT'S SO FLUFFY!"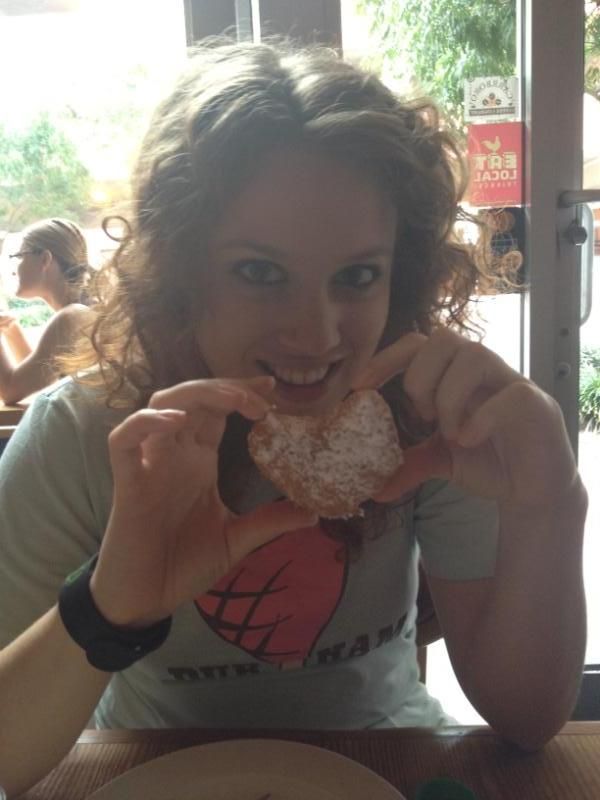 We ate at a restaurant called Rue Cler which makes awesome beignets (doughtnuts, sort of), and we found one shaped like a heart!




We also checked out the Durham Bull in the center of town. Look, it's me!




And Julia!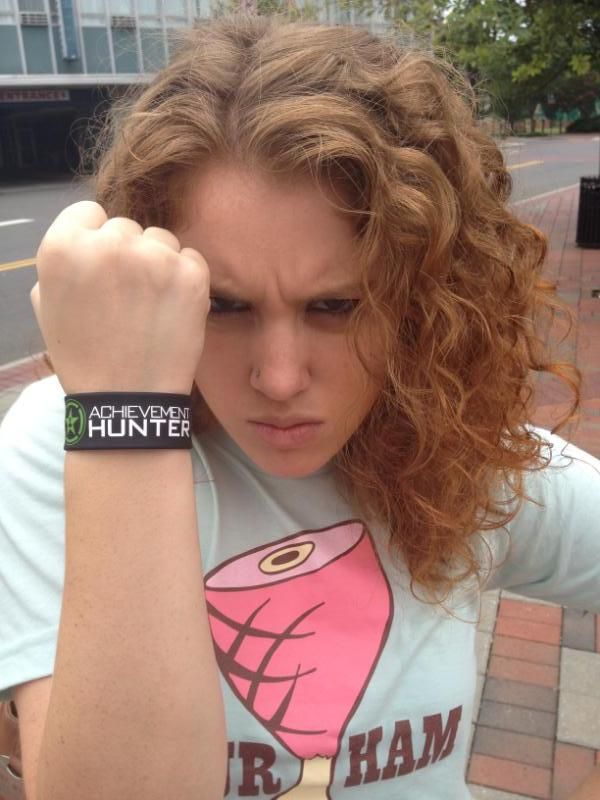 Finally, Julia shows how much of an Achievement Hunter she is!