I meant to post yesterday.
Just hit 9 years of RT profile time.
Wow. I think back on all that time, it almost feels like a whole lifetime. From trolling on the computers in high school to posting from my laptop in College.
Sometimes feels like yesterday, the profiles all looked like this.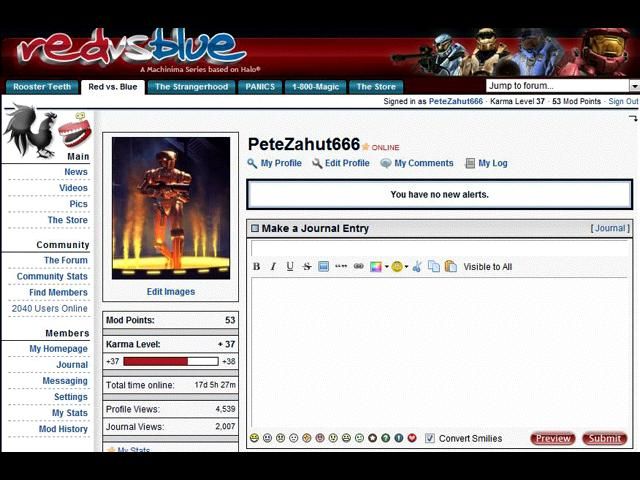 MUCH BETTER, DON'T YA THINK?

-Matt

P.S. All you who read this are awesome and I'm glad to have met you along the way